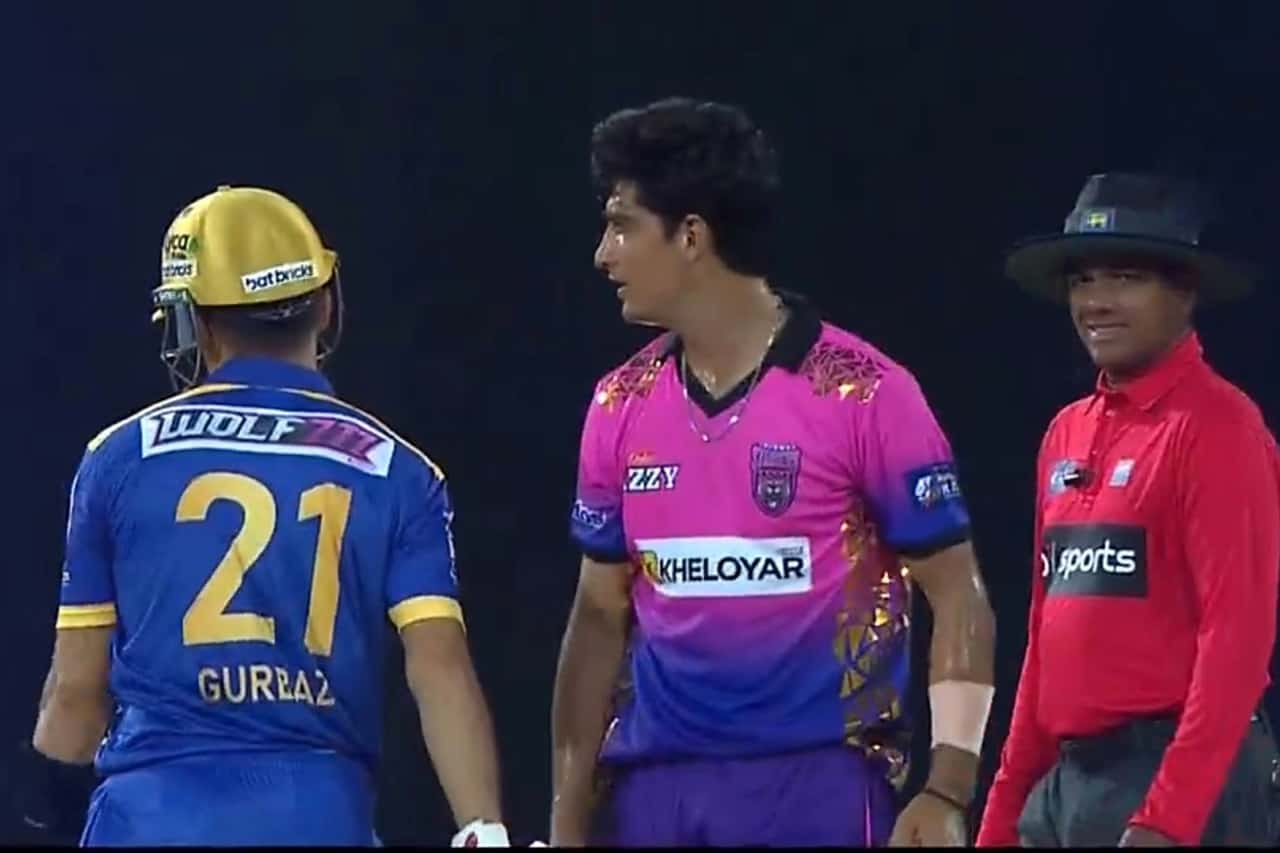 Rahmanullah Gurbaz & Naseem Shah | Source: Twitter
The fourth edition of the Lanka Premier League (LPL) started with a bang as Jaffna Kings beat Colombo Strikers by 21 runs in the tournament opener at the R Premadasa Stadium on Sunday, July 30.
One incident that made headlines during the match was the intense sledging from Pakistan's bowling sensation, Nassem Shah, directed towards Afghanistan's wicket-keeper batter, Rahmanullah Gurbaz.
In the first inning of the match, Naseem Shah dismissed Gurbaz and went on to give him an intense send-off as he walked back to the pavilion.
Despite the fiery exchange, Gurbaz maintained his composure, patting Shah on the back, and walked back to the pavilion without adding to the tension.
In a conversation with a YouTube channel, Naseem opened up about the on-field exchange with Gurbaz while acknowledging the challenges of the social media era, where incidents can be exaggerated and taken out of context.
"Gurbaz is a good friend of mine. When the match initially started, we had a friendly banter and challenged each other just as friends would do. He hit me a six, and subsequently, I told him that I took his wicket for that six. I was also smiling during the banter," Naseem was quoted as saying by Cricket Pakistan.
"However, as we all know, these are social media times – people over-exaggerate and make things up in whatever way they want. But this is what happens in cricket. We both met afterward pleasantly, talked to each other, and we are good friends,' Naseem added.
The 20-year-old further pointed out that the TV perspective can sometimes be deceiving, as things appear differently in real-time.
"This all is a part of cricket which happens rather frequently. He smiled at me before passing by. Things look different on TV when you get closer to each other. So it was more like you are playing single wicket with friends. There's no such concept of friendship in cricket; however, both of us are good friends," he further added.
So far in the tournament, Naseem Shah has played two matches for Colombo Strikers. In the first match, he managed to take just one wicket, but in the second match against B-LOVE KANDY, he impressed with two wickets and an economical spell of 19 runs in four overs.