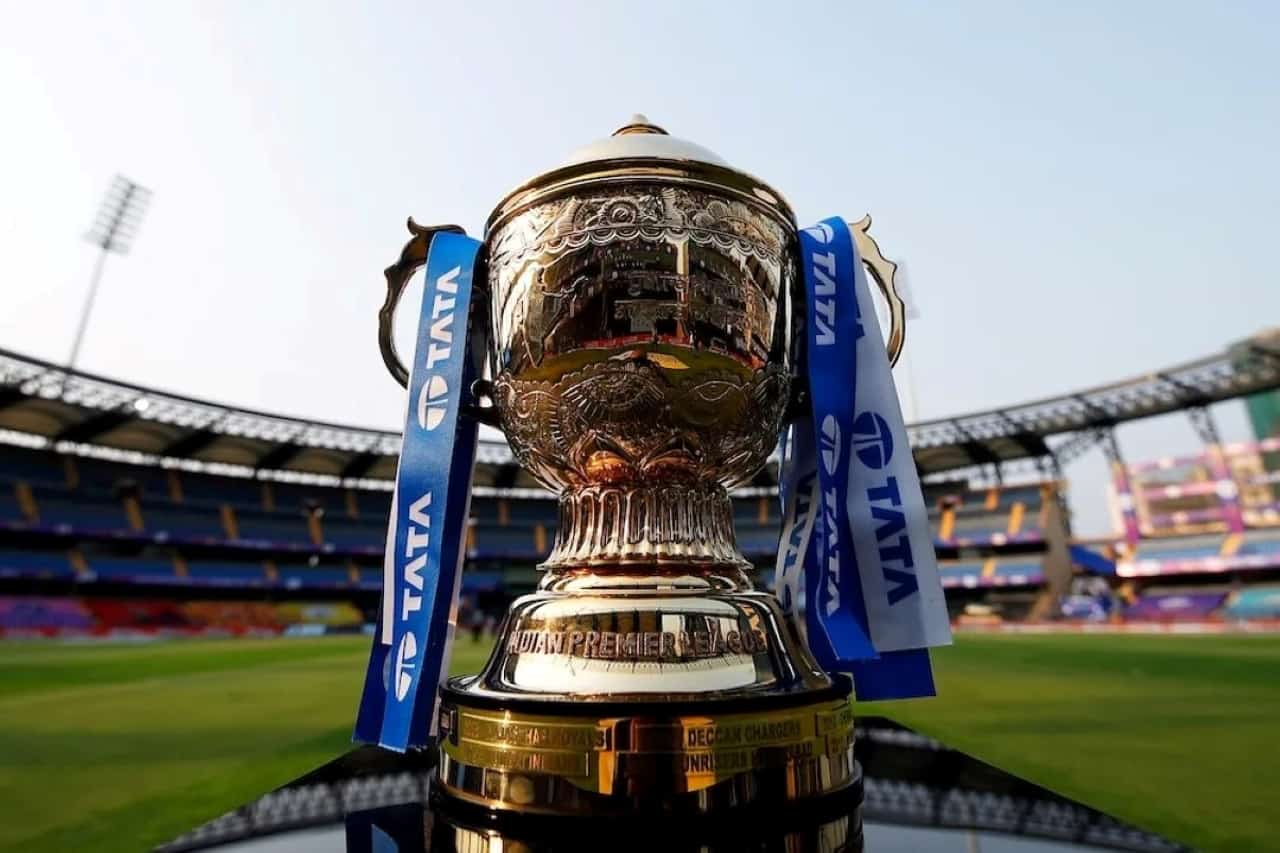 TATA IPL Trophy | Source: Twitter
The mini-auction for the 2023 edition of the Indian Premier League (IPL) is set to take place on December 23 in Kochi.
Meanwhile, the date for IPL players' registration has now been released by the sources in the BCCI.
As per a report, the last date for players to register themselves in the IPL mini-auction is December 15.
The report further added that franchises have requested BCCI to change the auction date as 23rd December is close to Christmas and there are high chances that foreign staff might not be available in the Christian holiday season.
"December 15 is the player registration deadline. We expect some top players to enrol. As for the auction date, December 23 is the set date for now," a BCCI official was quoted as saying on InsideSport.
"We are discussing some franchises' requests to advance the date. But there are other factors involved. Only after deliberation with all stakeholders, we will come to a decision."
Earlier there were talks that the auction for IPL 15 might be held in Istanbul or Bengaluru, however, it has been confirmed now that the auction will take place in Kochi on 23rd December 2022.
---
IPL 2023 Auction: Remaining Purse of All Teams
| IPL Team | Purse Remaining For IPL 2023 Auction |
| --- | --- |
| Sunrisers Hyderabad | ₹ 42.25 crores |
| Punjab Kings | ₹ 32.2 crores |
| Lucknow Super Giants | ₹ 23.35 crores |
| Mumbai Indians | ₹ 20.55 crores |
| Chennai Super Kings | ₹ 20.45 crores |
| Delhi Capitals | ₹ 19.45 crores |
| Gujarat Titans | ₹ 19.25 crores |
| Rajasthan Royals | ₹ 13.2 crores |
| Royal Challengers Bangalore | ₹ 8.75 crores |
| Kolkata Knight Riders | ₹ 7.05 crores |