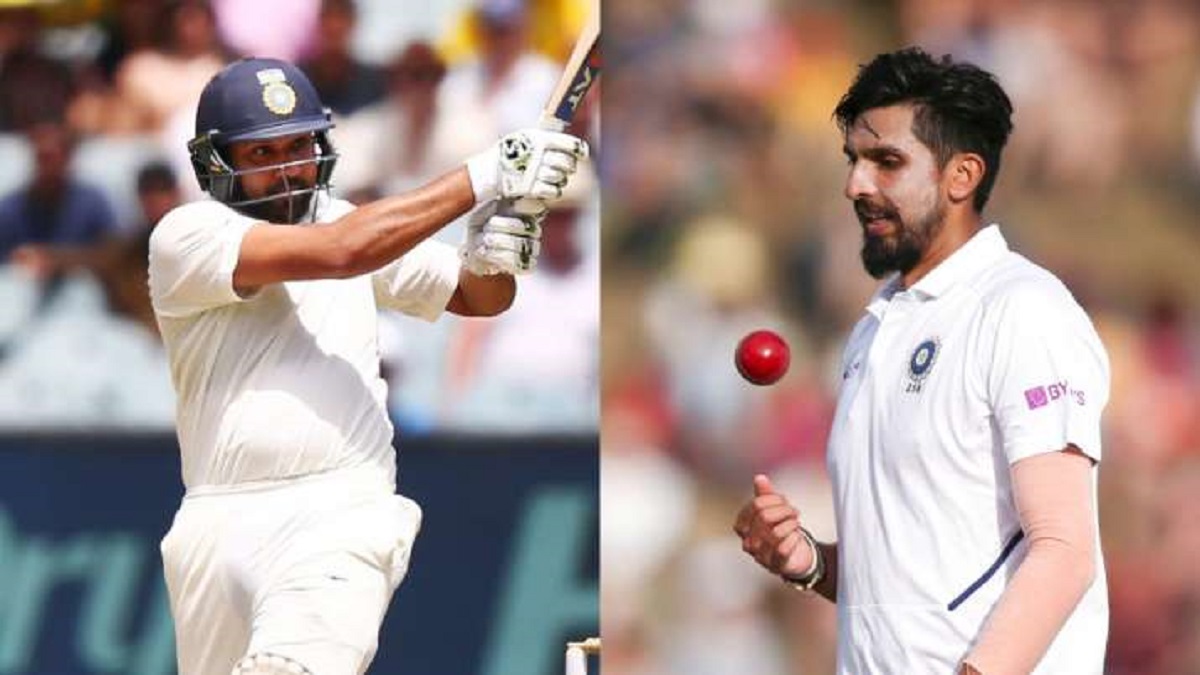 Rohit Sharma and Ishant Sharma | Image: Twitter
A piece of bad news is coming for team India and fans ahead of the Test series between India and Australia starting on 17 December. It is being told that both Rohit Sharma and Ishant Sharma, who are currently working on their recovery, can miss the 4-Test match series.
Initially, Rohit Sharma and Ishant Sharma were not selected in Indian squad in any of three formats for the tour of Australia. However, Rohit Sharma was later added to the Test squad and he cleared the air around his exclusion, saying the limited-overs series would have been excess workload. The batsman also said that he was recovering well.
Both Rohit Sharma and Ishant Sharma are currently at the National Cricket Academy (NCA) in Bangalore and are trying to regain their fitness.
A few days ago, it was said by the BCCI that the fitness of both the senior players of the team is being fully monitored and both will be fully fit before the first match of the Border-Gavaskar Trophy, which starts from 17 December. Now according to the Mumbai Mirror report, both Rohit Sharma and Ishant will not be able to fit in for the Test series on time.
According to the report, there was a meeting of experts at the NCA regarding the fitness of Rohit and Ishant Sharma in which it was found that the fitness report of these two is not good enough to let them play any game. After this, information has been given to the team management, selectors and BCCI that these two players can hardly play in the Test series. Now its official announcement can be made soon.
Recently, Team India coach Ravi Shastri, while talking about Rohit and Ishant's injury, hinted that both of them could be out of the Australia tour. He had said that both the players should leave for Australia tour within 3-4 days so that they can be part of the Test series in due course of time.
"He (Rohit) was never going to play the white-ball series, they were just looking to see how long he needed the rest because you can't afford to be resting for too long. If you need to play in the Test series or any red-ball cricket, you've got to be on the flight in the next three or four days. If you aren't, then it's going to be tough.
"It's a similar case (Ishant's injury) to Rohit. You don't really know how quickly he'll be available to fly out. As I said, if anyone has to play in the Test series, he has to be on the flight in the next four or five days. Otherwise, it's very difficult," Shastri was quoted as saying to ABC Sports.
In Rohit Sharma's absence, Mayank Agarwal could be called in as his replacement. Navdeep Saini too could be in contention to make his Test debut in Adelaide as a replacement for Ishant Sharma.