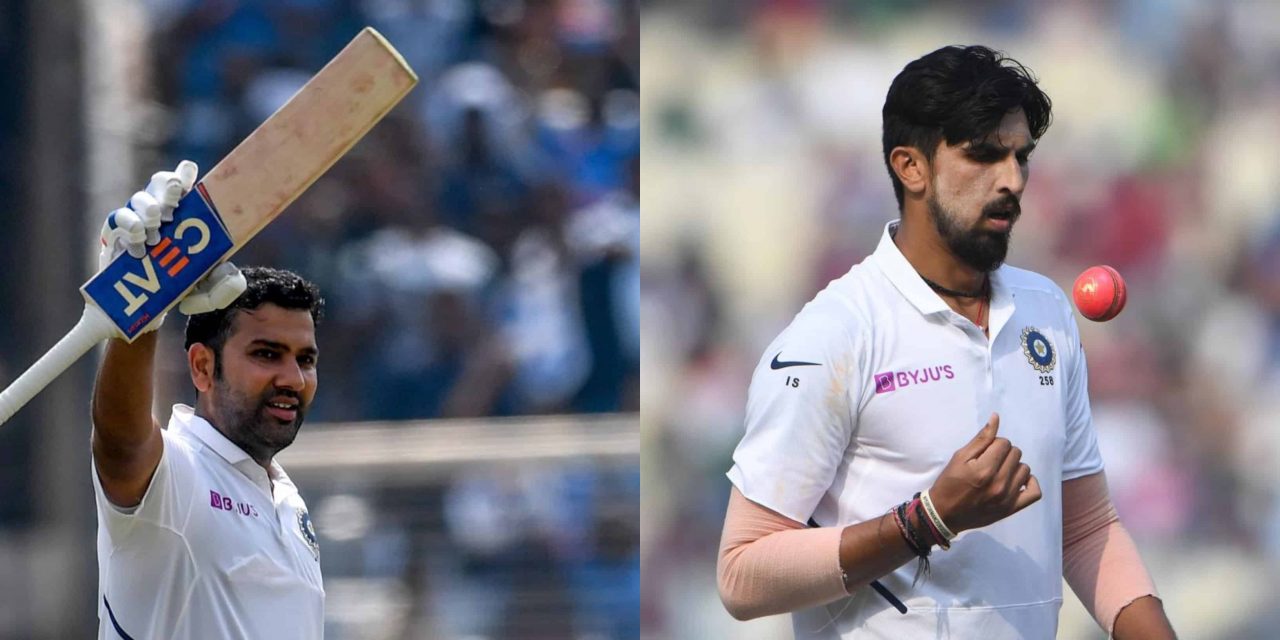 Rohit Sharma & Ishant Sharma | Image: Twitter
Rohit Sharma and Ishant Sharma, who are currently undergoing rehab at the National Cricket Academy (NCA) in Bangalore need to reach Australia till November 26 if they have to participate in the four-match test series, says Indian coach Ravi Shastri. Both, Rohit Sharma and Ishant Sharma had suffered an injury in the recently concluded Indian Premier League (IPL) 2020.
However, both of the veterans have not been named in the limited-overs series against Australia and are included in the four-Test match series, starting from December 17 in Adelaide.
Both Rohit Sharma and Ishant Sharma are expected to leave for Australia in upcoming days after passing a fitness test. However, Indian team head coach Ravi Shastri said that both the players would have to board the flight to Australia soon if they wish to take part in the red-ball series.
"He's going through some tests at the NCA and they're obviously going to decide [for] how long he needs to take a break. But things could get difficult if he's asked to wait for too long, [because] then you're talking of the quarantine again, which might make it really tough for even him to come just in time for the Test series." Ravi Shastri told ABC Sport.
Rohit Sharma Was Never Going To Play The White-Ball Series: Ravi Shastri
As per the guidelines of the Australian government, the Indian players will have to serve a mandatory 14-day quarantine period before joining the squad. The first Test will start on December 17 but before that India is scheduled to play a three-day warm-up match on December 11. So in order to participate in the warm-match, Rohit Sharma and Ishant Sharma would have to land in Australia on November 26.
Ravi Shastri is worried about the same as he stated that both the players need to be on the flight in the next three or four days.
"He was never going to play the white-ball series, they were just looking to see how long he needed the rest because you can't afford to be resting for too long. If you need to play in the Test series or any red-ball cricket, you've got to be on the flight in the next three or four days. If you aren't, then it's going to be tough." Shastri said.
Speaking about Ishant, he said "It's a similar case to Rohit. You don't really know how quickly he'll be available to fly out. As I said, if anyone has to play in the Test series, he has to be on the flight in the next four or five days. Otherwise, it's very difficult."