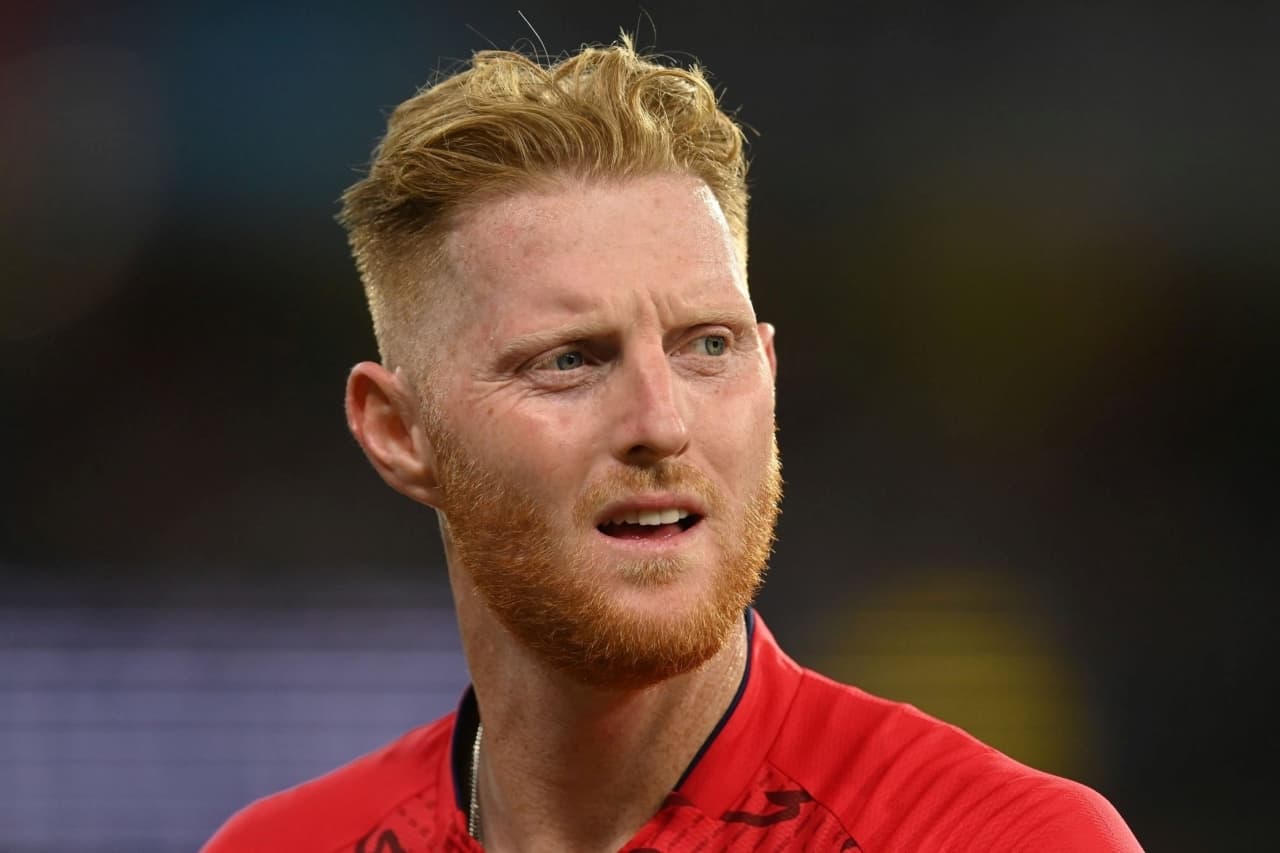 Ben Stokes | Source: Twitter
The two-time World Cup final hero Ben Stokes could reverse his decision and come out of ODI retirement to represent England in the forthcoming World Cup, set to take place in India next year.
Matthew Mott, the head coach of England's white-ball team, feels that the New Zealand-born could be persuaded to defend their 50-over World Cup next year.
Stokes stepped up and scored a crucial 53 runs from 49 balls just when his team needed it most as England chased down Pakistan's paltry total of 137/8 with six deliveries to lift the coveted title for the second time.
The mercurial England all-rounder announced retirement from the 50-Overs format earlier this year, stating that it was "unsustainable" for him to maintain his fitness and performance across all three formats of international cricket.
Matthew Mott, who took over as England white-ball coach at the start of the summer, opened up on his conversation with the English all-rounder and stated that he had suggested Stokes to not take retirement and just stop playing ODIs for a while.
"When he spoke to me about his ODI retirement one of the first things I said was that I'd back any decision he made, but I said to him he didn't necessarily have to retire, he could just not play 50-overs for a while. And I said: 'You could always unretire.'
"That's his decision. It's going to be a World Cup year and we don't play much T20 cricket for a while, but it will be up to him. The more we can get him is great. He's doing an amazing job with the Test captaincy but he is a very big cog in the wheel when he comes back to white-ball."
The 50-Overs World Cup will be played in India next year with Jos Buttler-led England looking to defend the title. It will be intriguing to see if Stokes really comes out of retirement to help his team in World Cup defence.