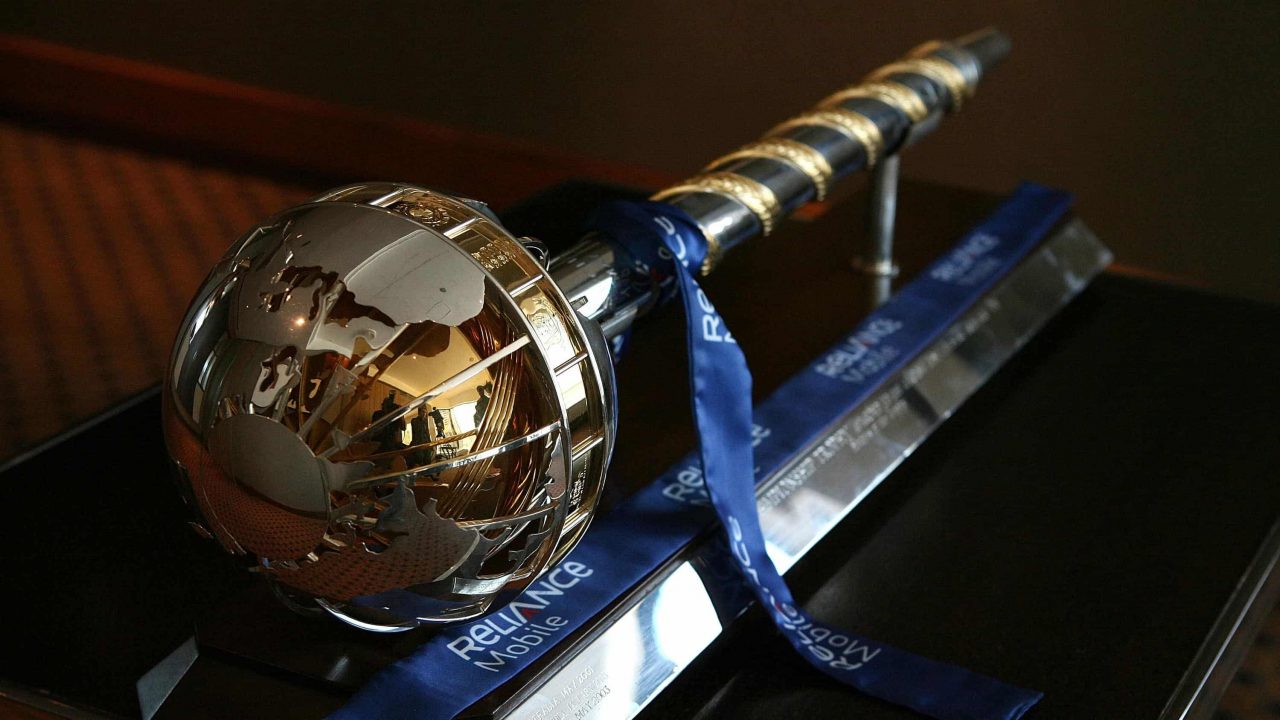 Representative Picture | Image Source: ICC
The International Cricket Council (ICC) has announced a new point system to determine the final standings of the first edition of the World Test Championship. After this, a few changes could be seen in the points table. Till Wednesday, the Australian team which was at number two is the first while the top-ranked Indian team has slipped to second place.
According to the new rule, participating teams will be ranked in order of percentage of points earned. The ICC has announced that these changes were made keeping the coronavirus pandemic in mind.
It was Anil Kumble, the former India Test captain who proposed this amendment to the governing council.
"Both the Cricket Committee and Chief Executives Committee supported the approach of ranking teams based on completed matches and points earned as this reflects their performance and doesn't disadvantage teams that have been unable to complete all of their matches through no fault of their own," ICC Chief Executive Manu Sawhney said:
"We explored a whole range of options, but our members felt strongly that we should proceed as planned with the first-ever World Test Championship Final in June next year."
Team India currently has 360 points in the points table and is in the first place. Australia has 296 points and are 64 points behind India but a new rule has been announced by the ICC to decide the number of Test Championship points. After the implementation of this rule, the Indian team will reach second place while Australia will be in the first place.
Points Table – ICC World Test Championship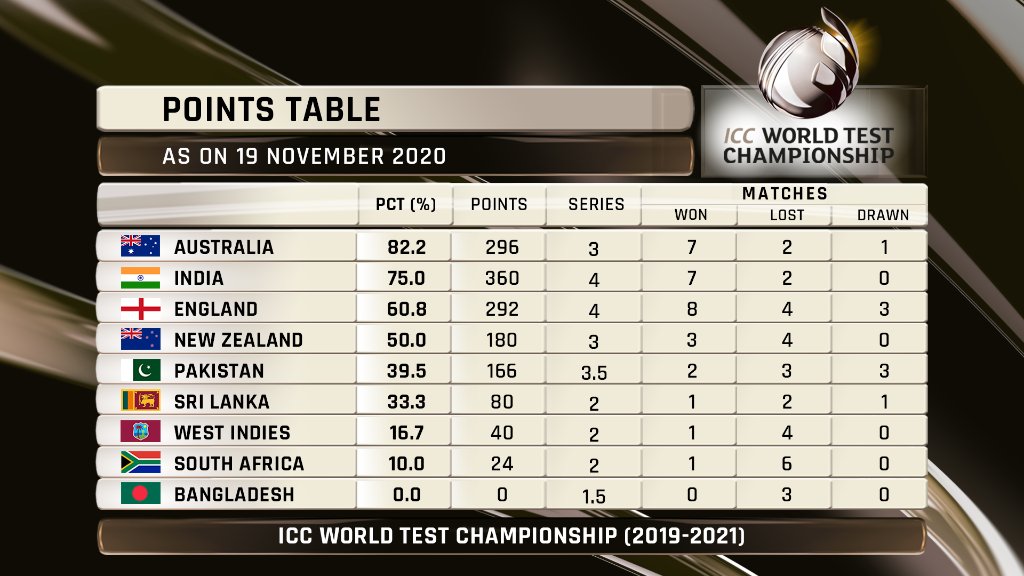 Australia's Winning Percentage Better Than India
Under the Test Championship, team India has played a total of 4 Test series so far and the team's win percentage is 75 per cent. Talking about the Australian team, its winning percentage after playing 3 series is 82.22 per cent so accordingly, India is second and Australia is number one. As of Wednesday, the Indian team was in the first place and Australia was in second place.
Changes in the rule have had only the first and second place. The England team was also at number three earlier and still remains at the same position. Similarly, New Zealand has a winning percentage of 50 and is at number four. At number five is Pakistan whose winning percentage is 39.52. It is followed by teams from Sri Lanka, West Indies, South Africa and Bangladesh.