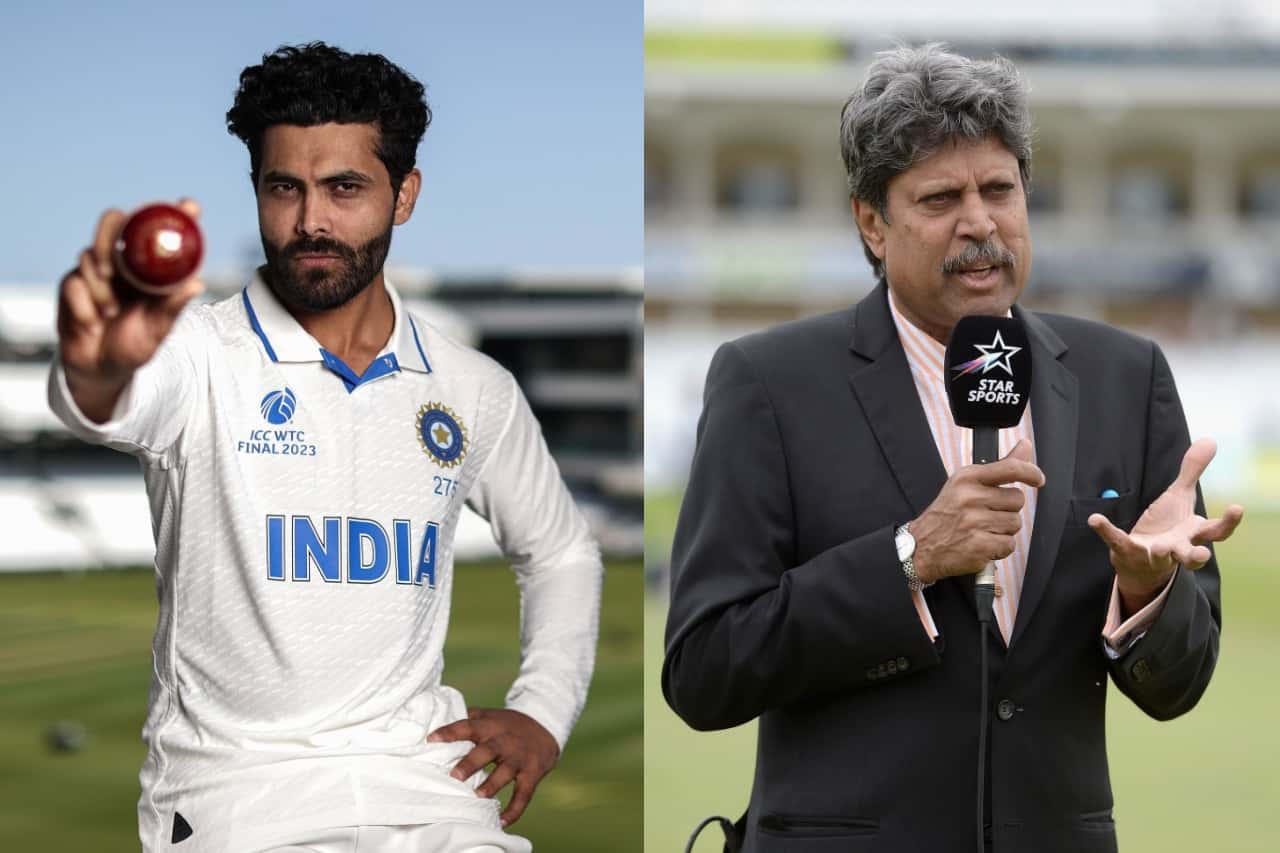 Ravindra Jadeja (L) & Kapil Dev | Source: Twitter
Indian all-rounder Ravindra Jadeja dismissed Kapil Dev's claims of the current Indian players being arrogant, emphasising that they remain grounded and focused on their game.
Speaking to The Week, Kapil Dev, stated that the current crop of Indian cricketers appear to be arrogant because they are earning a lot of money, adding that they appear to think they know everything.
Jadeja, on being asked about Kapil Dev's comments, assured that the current Indian players value their place in the team and always give their utmost effort on the field. Here's what he said:
"I didn't know when he said this. I don't search too many things on social media. Everyone has their own opinion. It's nothing like that. Everybody is enjoying their game and working hard. Players are not taking their place in the team for granted. Whenever they are getting chances, they are giving their 100 percent and trying to win games for India."
"Such questions crop up when India loses a game. Nobody is arrogant. Everybody is representing India. We are working hard and playing for the country. There is no personal agenda," Jadeja added.
In the series opener in Barbados, Jadeja surpassed Kapil Dev's record and now holds the title of India's highest wicket-taker against West Indies in One Day Internationals (ODIs).
The third and decisive ODI match between India and West Indies will be played on August 1 at the Brian Lara Stadium in Tarouba, Trinidad.