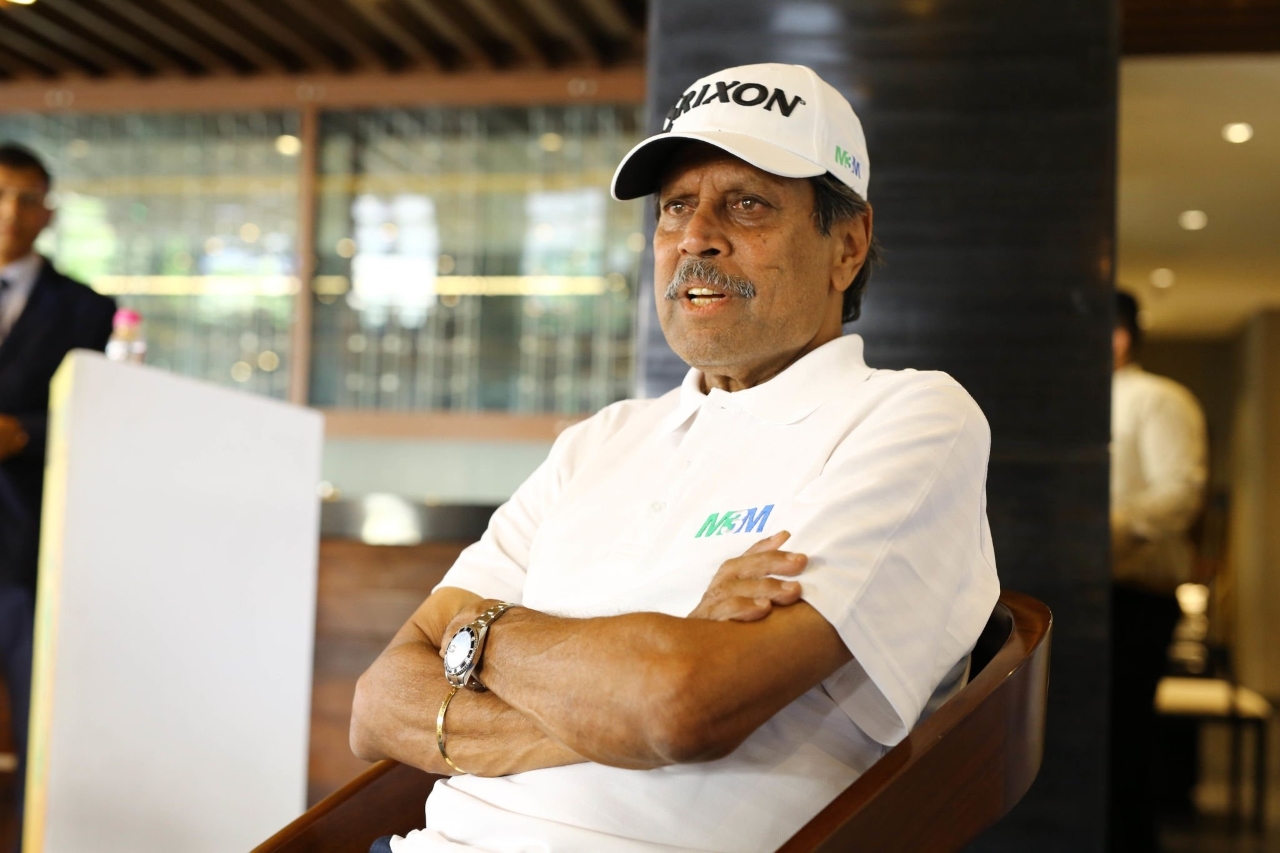 Kapil Dev | Source: Twitter
Among those who don't sugarcoat their views in a world of diplomacy, the former Indian cricketer Kapil Dev is a notable figure, renowned for his direct and unfiltered approach when it comes to expressing his thoughts.
The World Cup-winning captain once again didn't hold back when he addressed the ongoing injury concerns among Indian players, pointing out that they seem willing to play in the Indian Premier League with minor injuries, but hesitate to do the same for the national team.
During a recent interview with The Week, Kapil Dev raised concerns about the progress of star pacer Jasprit Bumrah, who has been on the sidelines from the Indian team for nearly a year.
With the ODI World Cup just a few months away, the legendary cricketer believes it would be a missed opportunity if Bumrah doesn't regain complete fitness in time for the marquee tournament.
"What happened to Bumrah? He started working with so much belief, but if he's not there (in World Cup semi-final/final)… we wasted time on him. Rishabh Pant… such a great cricketer. Had he been there, our Test cricket would've been better," Kapil said.
"God is kind, it's not as if I never got injured. But today, they are playing 10 months in a year. Give a benefit of doubt to that, but everybody has to look after themselves. IPL is a great thing but IPL can spoil you also. Because, a little bit of injuries and you will play in IPL. A little bit of injuries, you won't play for India. You would take a break. I'm being very open about it," said the former India all-rounder.
There's something wrong with BCCI: Kapil Dev
Kapil Dev further urged the cricket authorities in India to prioritize player injuries and effectively manage their demanding schedules.
"If you have a small injury, you would play in IPL if it's an important game. At this stage, cricket board has to understand how much cricket they should play. That is the bottomline. If today, you have resources, money, but you don't have three or five-year calendars. There's something wrong with cricket board there," said Kapil.
Earlier, it has been reported that Jasprit Bumrah has successfully recovered from his injury and is back in the nets. Also there are strong indications that he might be in line for a comeback during the Ireland tour.