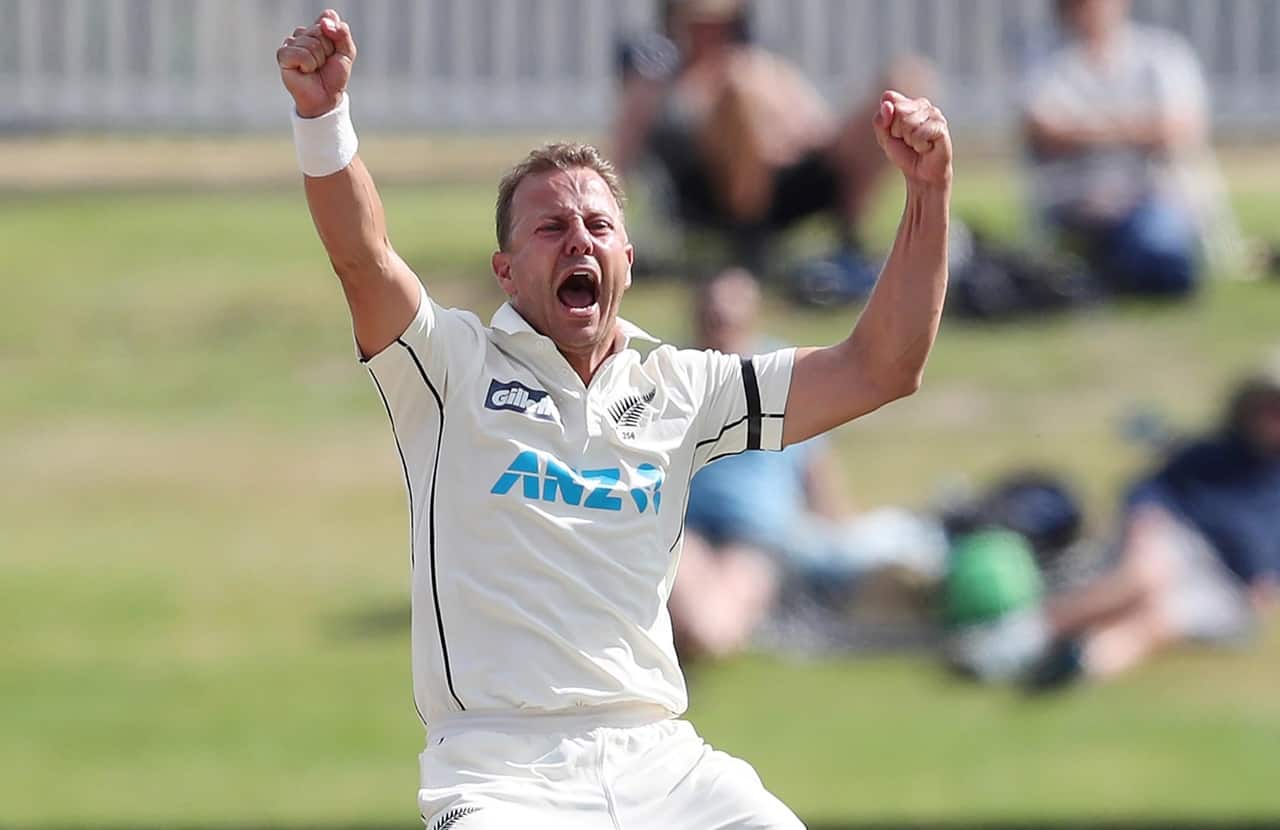 Neil Wagner | Source: Twitter
New Zealand's bouncer expert, Neil Wagner will miss the second Test match against Pakistan at the Hagley Oval in Christchurch starting from January 03, 2021. New Zealand coach Gary Stead confirmed that star pacer Neil Wagner will miss the second Test against Pakistan due to broken toes.
Undoubtedly, it is a massive blow for the black caps as they won the first Test of the series in the last half an hour of the match – climbing to the top of the ICC Test team rankings for the first time in their history.
Neil Wagner fractured his toes while facing Shaheen Shah Afridi in the first innings of the first Test. He is now ruled out of action for up to six weeks.
However, this didn't stop the pacer from taking the field and he bowled with the same passion in both innings. As the match progressed his pain increased and Wagner had to take injections throughout the second innings.
"Neil was absolutely outstanding," Stead told reporters at Christchurch airport on Thursday.
"I don't think there are too many individuals who could do what he did in that Test match.
"Neil hasn't travelled with us. The injections he was getting (to lessen the pain) were wearing off (quickly) and we can't let him go through that again."
Stead further said that the fifth day of the first match was a proper Test day as the game swung in both side's favour.
"That was tough, really hard test cricket and it was good to come out on the right side of it against a tough Pakistan team. I thought Mohammad Rizwan and Fawad Alam's partnership was outstanding and they nearly took the game away from us. That's what makes Test cricket what it is," he added.