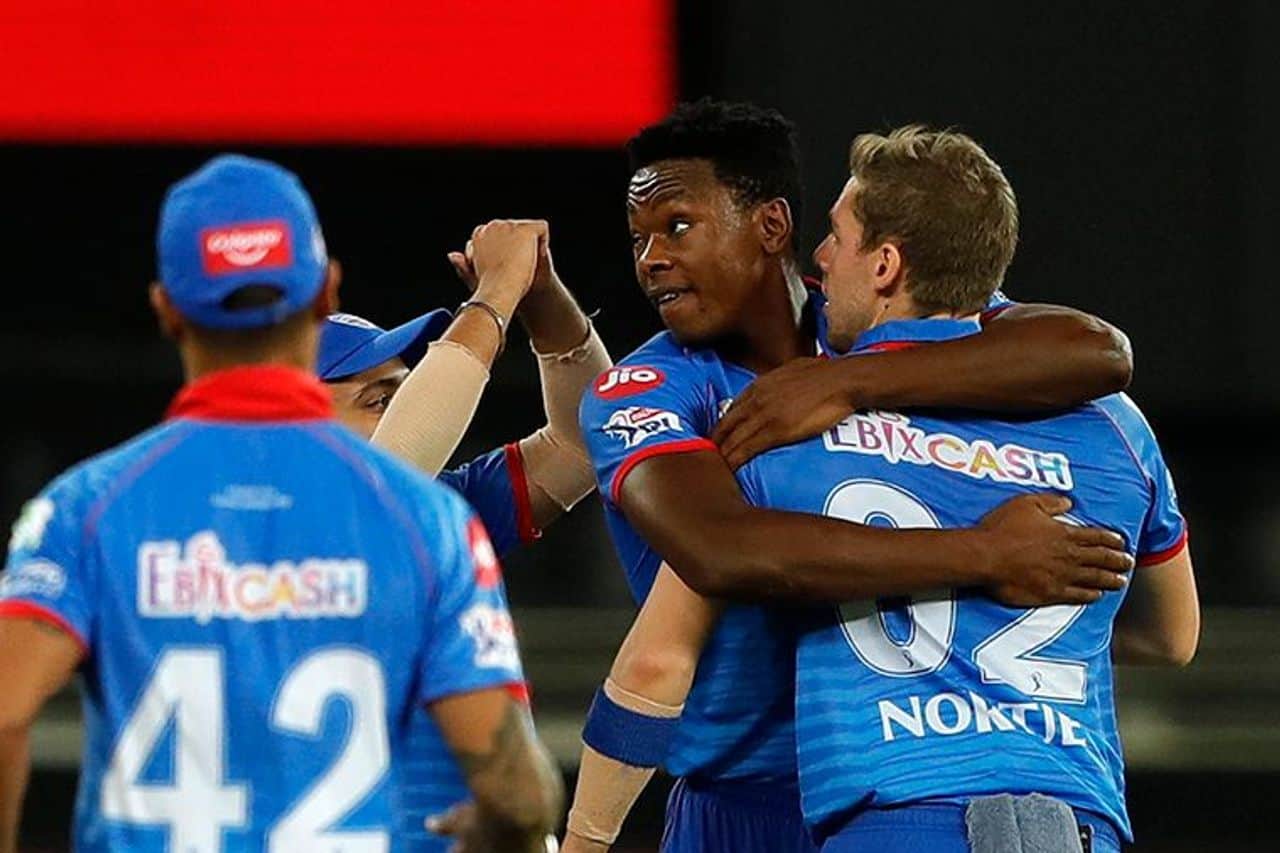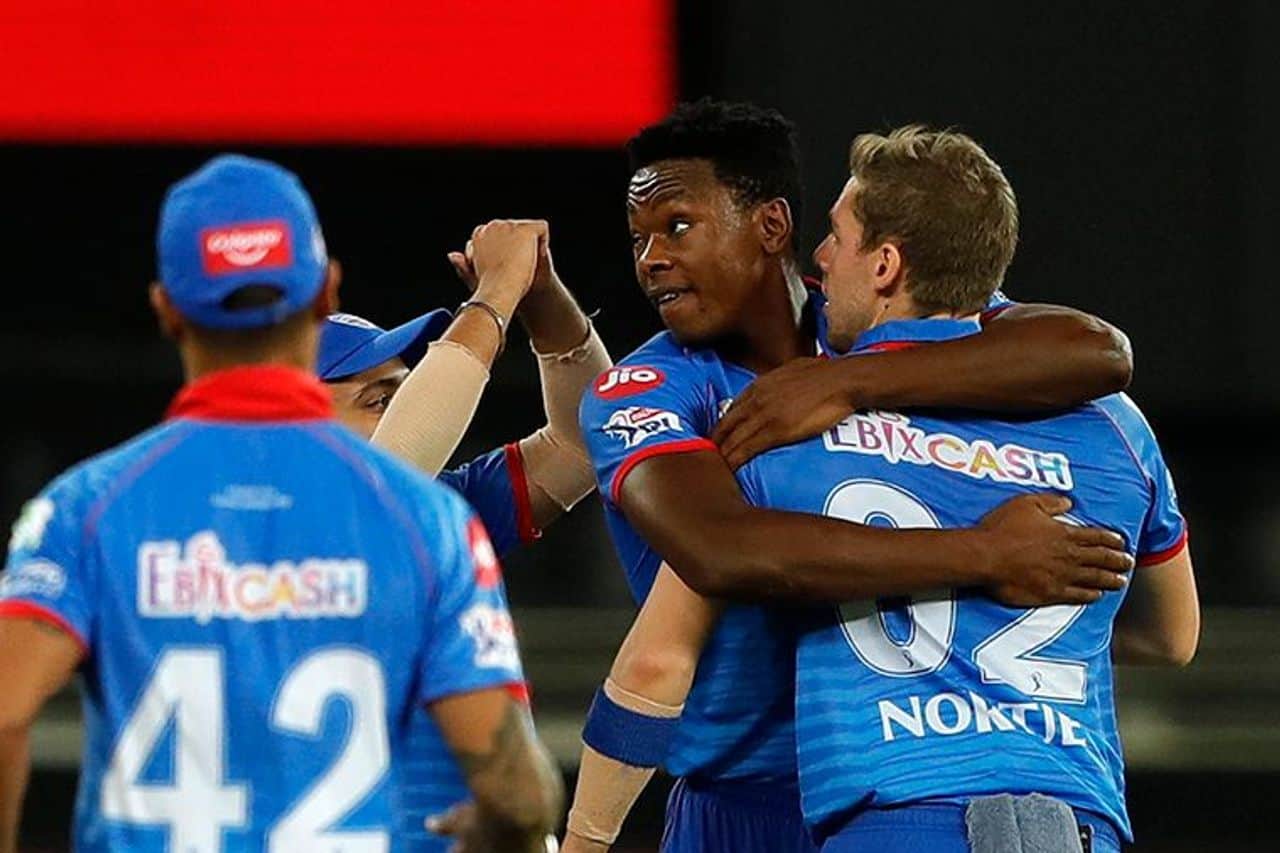 Delhi Capitals fast bowler Kagiso Rabada praised Tushar Deshpande, who played a debut match against Rajasthan Royals on Thursday at Dubai International Cricket Stadium. Deshpande took 2 wickets for 37 runs in 4 overs in this match. Rabada said that seeing him (Deshpande), it did not feel like he was playing his first match. 
Kagiso Rabada Heaps Praise On Tushar Deshpande
Kagiso Rabada appreciated young Indian pacer Tushar Deshpande for his performance in the match against Rajasthan Royals.
"Deshpande is a youngster who has a lot of passion for the game. He has talent and hunger and it didn't look as if it was his first game. He has a lot of work to do and could be a real talent for India in the future," Rabada, who has claimed at least a wicket in 22 consecutive IPL matches, said.
We Learn a Lot From Each Other: Kagiso Rabada on Anrich Nortje
Rabada, while expressing his views towards Nortje, said "We learn a lot from each other. He is a real fast bowler and I can learn some technical stuff from him. I have some experience which I can tell him about. It is good to chat," IPL's second-most consistent bowlers added.
Deshpande's Rise
Tushar Deshpande was a ball boy in an IPL match played at the Wankhede Stadium in 2008, he himself revealed this during a conversation with Sportstar. He was just 13 years old at that time.
The 25-year-old made his first-class debut for Mumbai in the 2016–17 Ranji Trophy on 6 October 2016. He made his List A debut for Mumbai in the 2018–19 Vijay Hazare Trophy on 19 September 2018.
Deshpande played his debut match on Wednesday against Rajasthan Royals. He was bought by Delhi Capitals for a base price of Rs 20 lakh.
Shreyas Iyer Suffered A Shoulder Injury
Delhi captain Shreyas Iyer has also been injured while fielding against Rajasthan Royals on Wednesday. Earlier, wicket-keeper batsman, Rishabh Pant was also out of the tournament for a week due to injury. Ishant Sharma has been ruled out of the tournament due to injury.
Shreyas Iyer suffered a shoulder injury while fielding the last ball of the 5th over of the innings. He was trying to save boundary for his team but accidentally landed on the ball and injured his shoulder. As the injury was quite serious, he left the field and Shikhar Dhawan took the charge of the team in his absence.