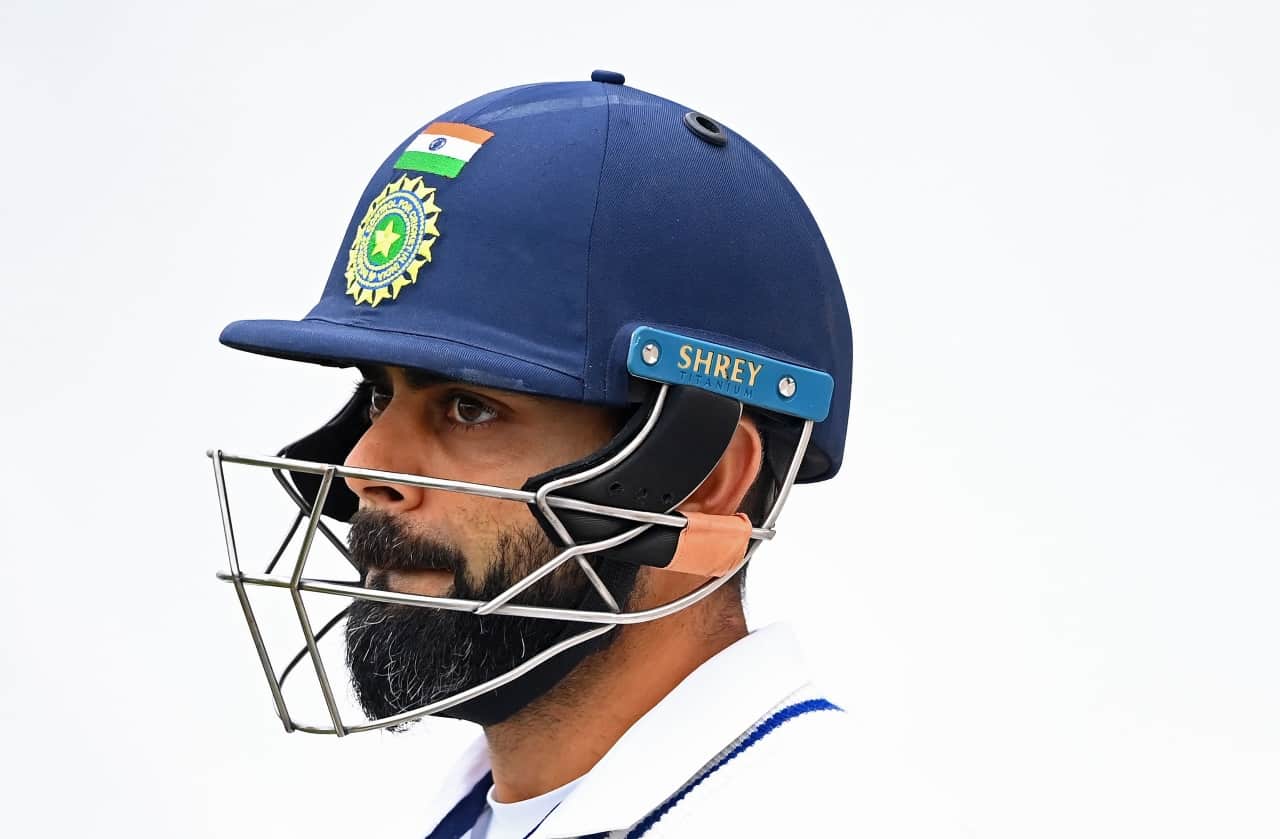 Virat Kohli • Source: Twitter
Former India batter Aakash Chopra said that Virat Kohli is no longer part of the 'Fab Four', insisting that it's 'Fab Three' now because of the Indian batter's declining performance, especially in the longest format of the game since 2020.
Kohli, Steve Smith, Joe Root, and Kane Williamson, have been hailed as the 'Fab Four' due to their exceptional contributions to Test cricket in the modern era. While the other three have performed consistently over the last few years, the former Indian skipper's numbers have experienced a decline.
"Virat Kohli, Joe Root, Steve Smith and Kane Williamson were a sure shot 'Fab Four' at one point. In fact, even David Warner's name was present on that list. We are talking about Test cricket. We are talking about the period between 2014 and 2019. But we don't have a 'Fab Four' now, only a 'Fab Three'," Chopra said on his YouTube channel.
Doing the number analysis of Virat Kohli's performance, the cricketer-turned-commentator further added:
"If we talk about Virat Kohli's performances between 2014 and 2019, he played 62 matches and scored 5695 runs at an average of 58.71 with the help of 22 centuries. Kohli was unstoppable. There was a home season where he scored four double-centuries. He was absolutely brilliant."
There's no denying that Kohli endured an extended lean patch after the year 2020, going almost three years without scoring a century in any format. While the Delhi batter managed to regain his white-ball form in the Asia Cup last year, he is still searching for his breakthrough in Test cricket.
The 34-year-old has only managed to score just one century in the longest format since 2020, and his career average has now fallen below 50 as well. In fact, since the start of 2020, Kohli has averaged 26.69 in the longest format of the game.
"Virat Kohli's numbers have plummeted. He has played 25 matches – 1277 runs, which does not suit him. He has an average of 29.69 and he has scored just one century overall, which came against Australia on the Ahmedabad ground," Chopra added.
While his Test performances have raised concerns, Kohli has been delivering exceptional performances in the remaining two formats. His recent IPL season was a testament to his skills, as he finished as the second leading run-scorer for the Royal Challengers Bangalore, amassing a total of 639 runs at an average of 53.35 and a strike rate of 139.82.
However, in the World Test Championship final against Australia, he struggled to replicate this form, scoring just 14 and 49 runs in the first two innings, respectively. He will now be seen in action against West Indies as India will take on the Windies in the first Test on July 12.