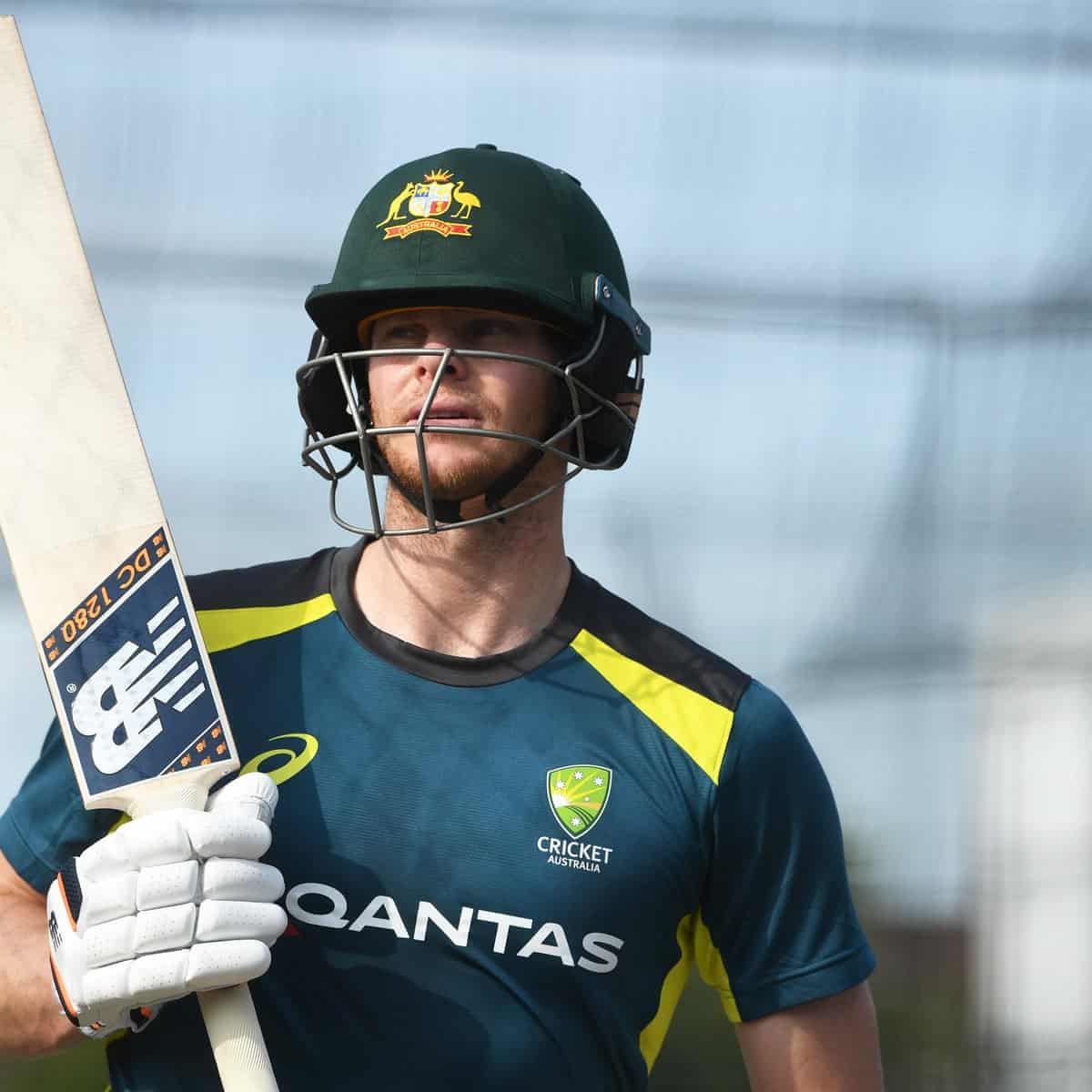 Steve Smith | Image: Twitter
Steve Smith, the captain of Rajasthan Royals in the just-concluded Indian Premier League 2020, has found his lost rhythm. Steve Smith wasn't in-form during the 13th edition of the Indian Premier League. As a captain he couldn't contribute much for his side, he accumulated 311 runs in 14 games at an ordinary average of 25.91 and with a strike rate of 131.22. Rajasthan Royals, however, ended last in the points table under his captaincy.
However, now ahead of the white-ball and red-ball fixtures against India, Smith has found his lost rhythm. He is currently under quarantine in Sydney and sweating it out in the nets.
"I was pretty disappointed actually with my batting throughout the IPL. I never really got into a good rhythm. The past few days I have found something … I have found my hands which I am extremely excited about. It's just getting that feel of the bat behind my toe the right way, the way my hands come up the bat.
But it just hasn't quite been right until two days ago. I found a little something and everything just clicked in. I had a big smile on my face after training the other day," Smith told reporters on Tuesday.
He is one of the best Test batsmen in the world for his incredible average of 62.84, however, he has a more extraordinary average of 84.05 in Tests and 60.46 in One Day Internationals (ODIs).
"In big series, I try and stand up and get the best out of myself. Whether there is something more inside me that comes out, I'm not sure," Smith added.
Steve Smith and David Warner have been banned for 12 months by Cricket Australia. Cricket Australia (CA) has confirmed that former Steve Smith and David Warner, have been banned from all international and domestic cricket for a period of 12 months for breaching their Code of Conduct after the ball-tampering controversy in South Africa.
Now after completing the ban period, both the veterans are again going to roar on the field. In such a case, it will be interesting to see their comeback.
Both India and hosts Australia will play three ODIs, as many T20Is and four Test matches. The interesting battle will start from November 27 with 3-match ODI series.