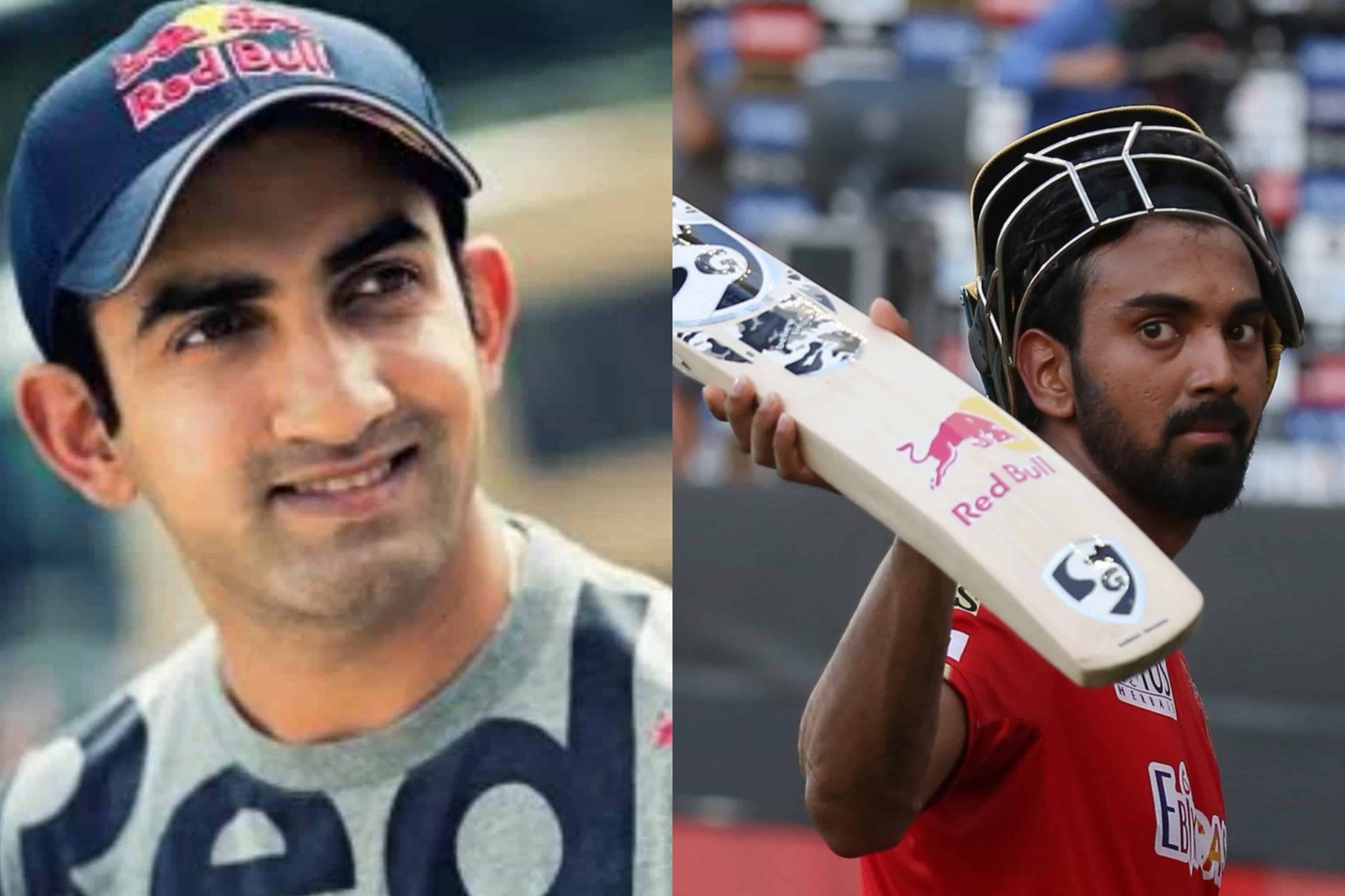 Gautam Gambhir and KL Rahul | Source: Twitter

Former India opener Gautam Gambhir feels that Punjab Kings captain KL Rahul has got more ability with the bat and more cricketing shots in his armoury than Mumbai Indians captain Rohit Sharma and Royal Challengers Bangalore skipper Virat Kohli.
KL Rahul ended IPL 2021 campaign on a victorious note as he played one of the best IPL innings of all time with a 42 ball 98 with the help of seven fours and eight sixes in his innings. He missed his well-deserved century by just 2 runs as there were no more runs were left to chase down.
Chennai Super Kings batted first and could put up just 134 on the board in their first innings. In reply, Punjab Kings chased down the score in just 13 overs and won the match by 6 wickets.
Gautam Gambhir while in an interaction with ESPNCricinfo questioned KL Rahul of why he has been playing slowly when he gas such an ability to clear boundaries easily. He further added that KL Rahul has more cricketing shots in the book as compared to Rohit Sharma and Virat Kohli.
"If you can bat like this, why don't you bat like this' He probably has got more ability than Virat Kohli and Rohit Sharma. I am not saying it just because I have seen KL Rahul doing it today, he just has it. He has got more shots than anyone else in India. And he has shown it again and especially against Josh Hazlewood because that wasn't the worst over Hazlewood has bowled, it was proper quality bowling. He was able to smash him for sixes and that just shows the quality of the batter," Gautam Gambhir told ESPNCricinfo.
As far as IPL 2021 is concerned, Rahul is currently the leading run scorer of the season as he has hit 626 runs in 13 matches at an impressive average of 62.60. Rahul has been scoring at an average of more than 50 for the past four seasons in the IPL. The 29-year-old had finished as the highest run-scorer in IPL 2020 as well.
Gambhir further said that Punjab Kings would have finished in the top four of the points table had Rahul batted with similar way from the start of the tournament.
"Had he played like this, Punjab Kings would've qualified by now. It is probably the pressure of captaincy, I don't know what it is, but the team management can answer."