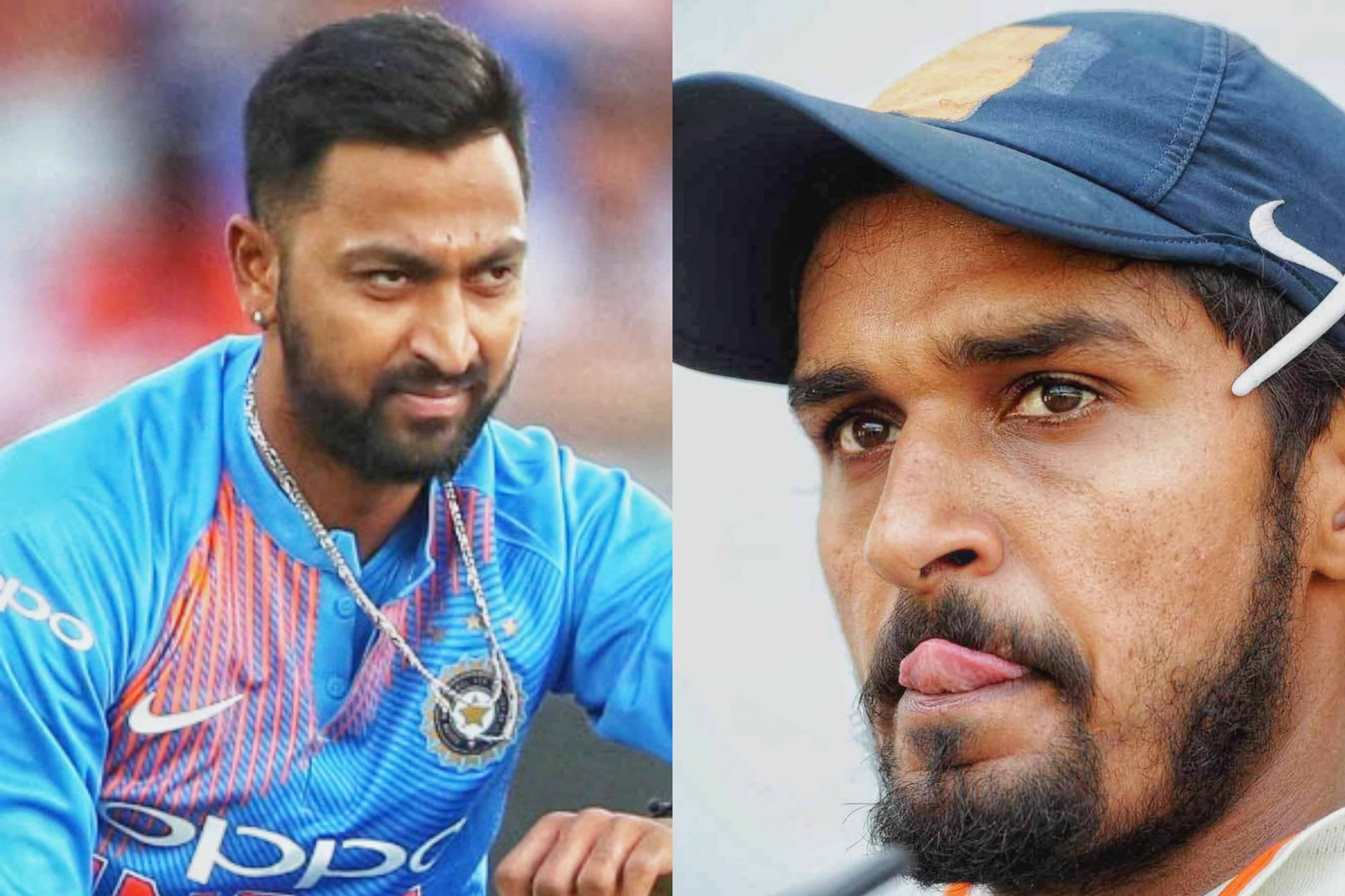 Krunal Pandya and Deepak Hooda | Source: Twitter
The 17th match of the Indian Premier League 2021 is going to be played between KL Rahul-led Punjab Kings and the defending champions Mumbai Indians at MA Chidambaram Stadium, Chennai.
We may call it Punjab versus Mumbai but for fans, the clash is much more about Deepak Hooda versus Krunal Pandya. Since the commencement of the Indian Premier League 2021, one clash that fans are desperately waiting for is that of Punjab Kings and Mumbai Indians.
While many of you might know the reason behind the desperation of fans for this clash, few wouldn't have any idea about it. So here we are to tell you the complete story behind Deepak Hooda versus Krunal Pandya.
What Happened Between Deepak Hooda & Krunal Pandya?
Deepak Hooda was slated to be a vital cog for the Baroda team in the Syed Mushtaq Ali Trophy 2021. However, the player quit his team ahead of the competition after alleging that he was 'bullied' by captain Krunal Pandya.
Hooda, who has played 46 first-class matches, was miffed at the behaviour of Pandya, who has represented India and sent an e-mail to the cricket body.
"At this moment, I am demoralised, depressed and under pressure. As from last some days, my team captain Mr. Krunal Pandya is using abusing language to me in front of my teammates and also other state teams who have come for participation at Reliance Stadium Vadodara," Hooda wrote in the letter to BCA.
"Today I was practising in nets and doing my preparation for tomorrow's game with the permission of Head Coach Mr Prabhkar. Then Krunal came in nets started misbehaving with me. I told him that I'm doing my preparation with the permission of head coach. He told me that 'I'm the captain , who is the head coach? I am the overall of Baroda team .Then he stopped my practice showing his Dadagiri," Hooda had alleged in a letter to BCA.
Hooda had left the team after an altercation with captain Krunal Pandya and later he was reprimanded by Baroda Cricket Association as they suspended him from participating in the 2020-21 season of Syed Mushtaq Ali Trophy.
As the match is just a few hours away, fans are not able to keep calm and they are sharing creative memes on the micro-blogging website Twitter.
Twitter Reaction: