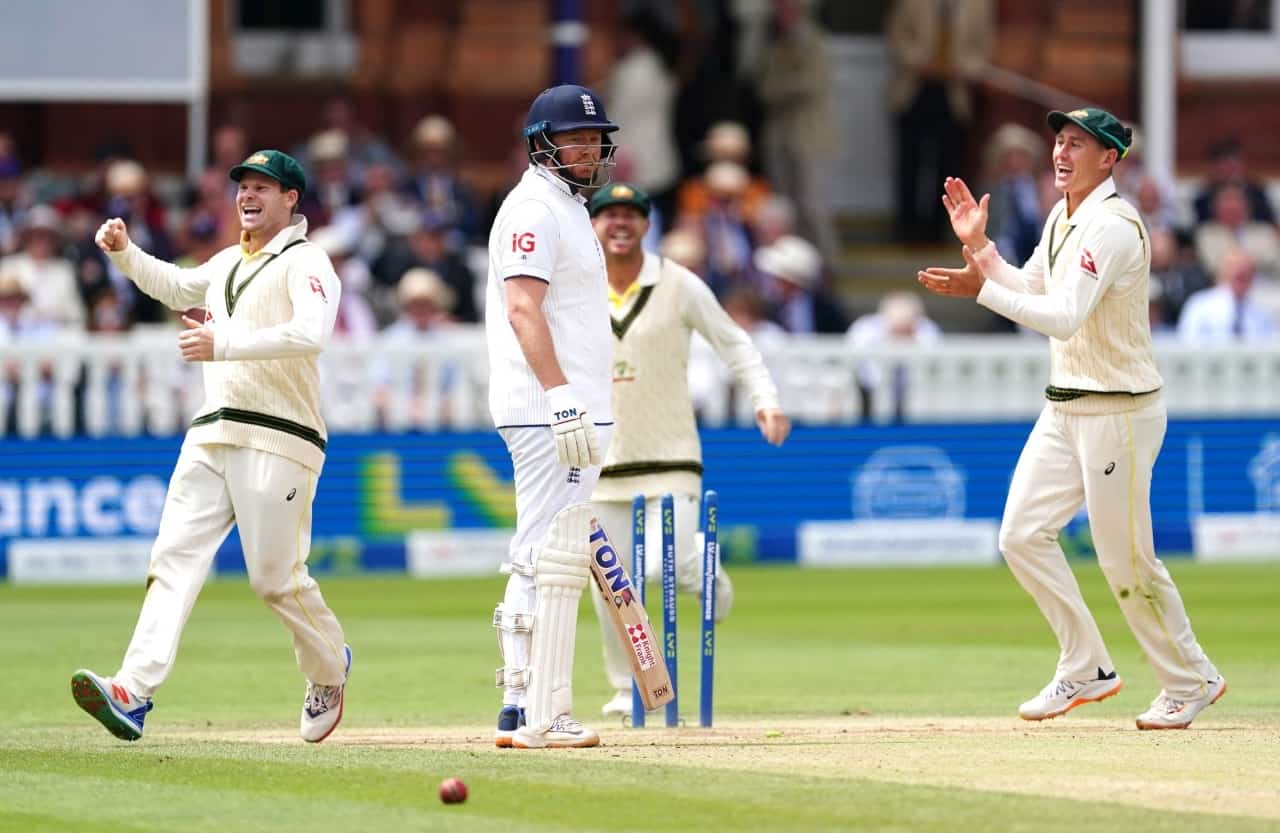 Jonny Bairstow | Source: GettyImages
England wicket-keeper batter Jonny Bairstow was run out by Alex Carey on the batter's end after dodging a bouncer from Cameron Green in the first session on day five of the Lord's Test.
Bairstow came out to bat after Josh Hazlewood broke England's 132-run stand for the fifth wicket, dismissing Ben Duckett with Carey claiming a stunning catch.
The incident happened on the 52nd over's last ball when Green delivered a short ball. Instead of playing the delivery, Bairstow ducked and nonchalantly left his crease, proceeding towards Ben Stokes at the non-striker's end.
Usually, batters consult with the keeper before casually walking to the other end. However, Bairstow seemed to overlook this practice as he casually started moving towards Stokes, his batting partner at the other end.
Meanwhile, the Australian keeper Alex Carey showed great presence of mind and capitalised on the opportunity to make a direct hit, leading to a confident appeal for a dismissal.
Bairstow looked absolutely perplexed over the incident whereas the third umpire ruled him out straight away after going through the TV replay.
Watch Video: Jonny Bairstow's Controversial 'Run-Out' at Striker's End
As per the rules, the batter cannot leave the crease until the ball is dead and in case the batter decides to walk out of his crease for any reason, he/she should check with the keeper/fielder.
According to law 20.1.2 of the MCC's Laws of Cricket, "the ball shall be considered to be dead when it is clear to the bowler's end umpire that the fielding side and both batters at the wicket have ceased to regard it as in play."
As far as the match is concerned, Australia beat England by 43-runs in the second Test to go 2–0 ahead in the five-match series. The third Test of the series will be played from July 6 at Headingley, Leeds.