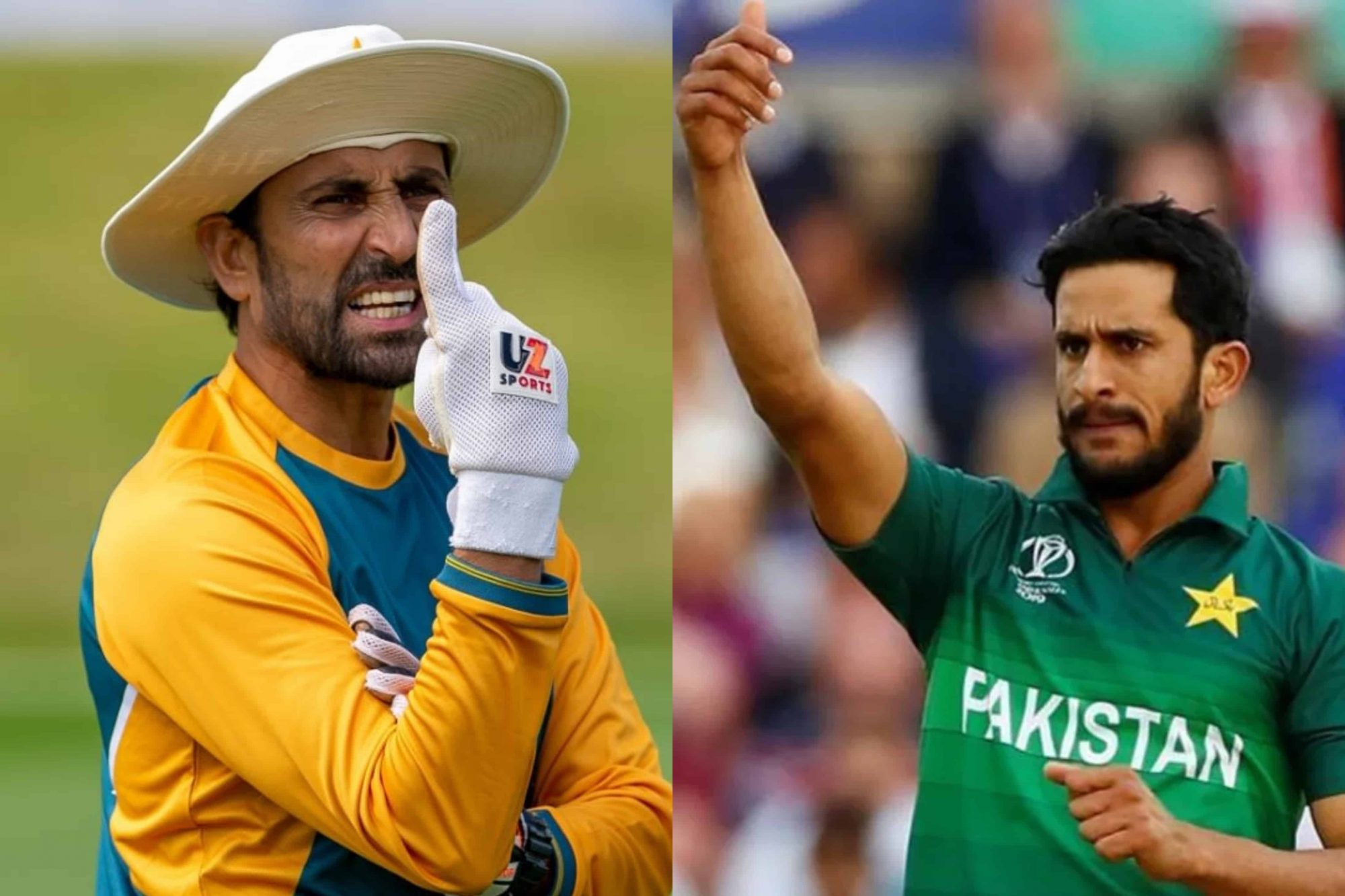 Younis Khan and Hasan Ali | Source: Twitter
Former cricketer Younis Khan, who recently announced his resignation as the batting coach of the Pakistan cricket team, has finally opened up on his alleged spat with pacer Hasan Ali.
Khan, while speaking to BoI News, said Hasan Ali had apologised to him after the altercation in South Africa.
"Hasan Ali apologised to me, and I had forgiven him. To play up the Hasan Ali incident (and use it) as a possible reason for my resignation comes as a surprise to me."
Younis resigned from the top job on June 22 even though he was roped in by the Pakistan Cricket Board (PCB) for a two-year contract, which would've come to a conclusion after the 2022 T20 World Cup.
Thus, Younis' own statements have confirmed that all wasn't well between him and the national players and a heated war of words had taken place between Hasan and the former cricketer. As Younis has denied his spat being a reason for his departure, it reasons to be seen what led to him quitting the job which he had till 2022 T20 World Cup.
Khan was appointed the batting coach of the Pakistan national team in June last year right before the country's tour of England. The contract was extended in November and Khan was supposed to coach Pakistan until at least the upcoming ICC T20 World Cup.
However, due to some private reasons, Khan has decided to part ways with the PCB months before the start of the marquee event. Khan is one of the most prolific batsmen Pakistan has ever had. He remains the highest run-scorer for Pakistan in Test cricket.