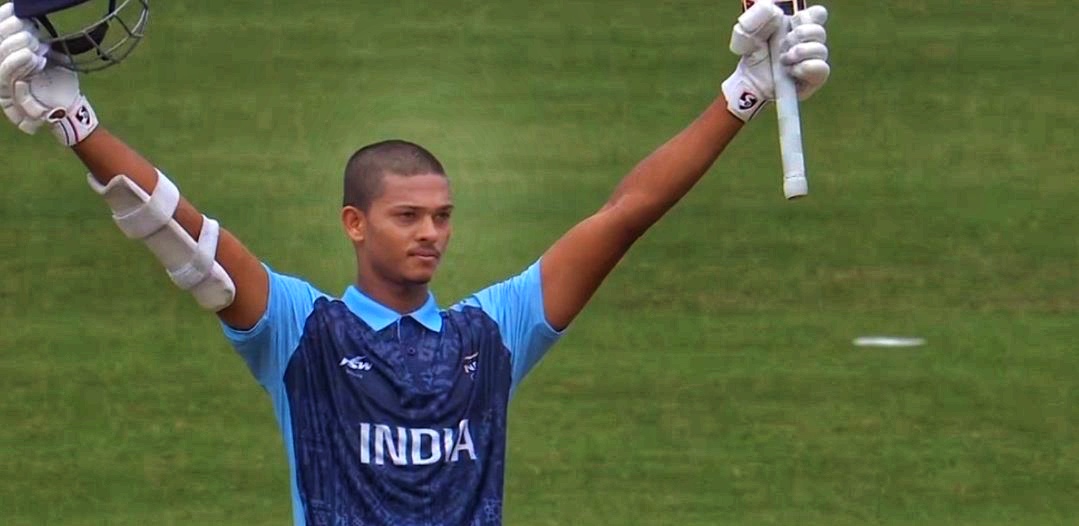 Yashasvi Jaiswal hits a century against Nepal | Source: X.com
India's batting sensation, Yashasvi Jaiswal, made history on October 3rd by becoming the youngest Indian batsman to score a century in T20 international cricket, surpassing Shubman Gill's record.
Yashasvi Jaiswal reached this milestone during the quarter-finals against Nepal in the 2023 Asian Games, scoring a century in just 49 balls with the aid of eight boundaries and seven colossal sixes.
Yashasvi achieved this century at the age of 21 years and 279 days, surpassing Shubman Gill's record. Shubman had previously scored a century earlier this year against New Zealand at Narendra Modi Stadium when he was 23 years and 146 days old.
Besides Yashasvi Jaiswal, Suresh Raina and KL Rahul have also etched their names on this list. While Raina's century came against South Africa when he was 23 years and 156 days old in 2010, Rahul achieved the feat at 24 years and 131 days against West Indies in 2014.
Youngest Indian Batters To Score Century in T20Is:
Yashasvi Jaiswal – 21 Years 276 Days
Shubman Gill – 23 Years 146 Days
Suresh Raina – 23 Years 156 Days
KL Rahul – 24 Years 131 Days
Riding on Yashasvi Jaiswal's century, Team India amassed 202 runs on the scoreboard while losing four wickets in their allotted 20 overs. It's worth mentioning that Rinku Singh chipped in with an unbeaten 37 runs from 15 deliveries.