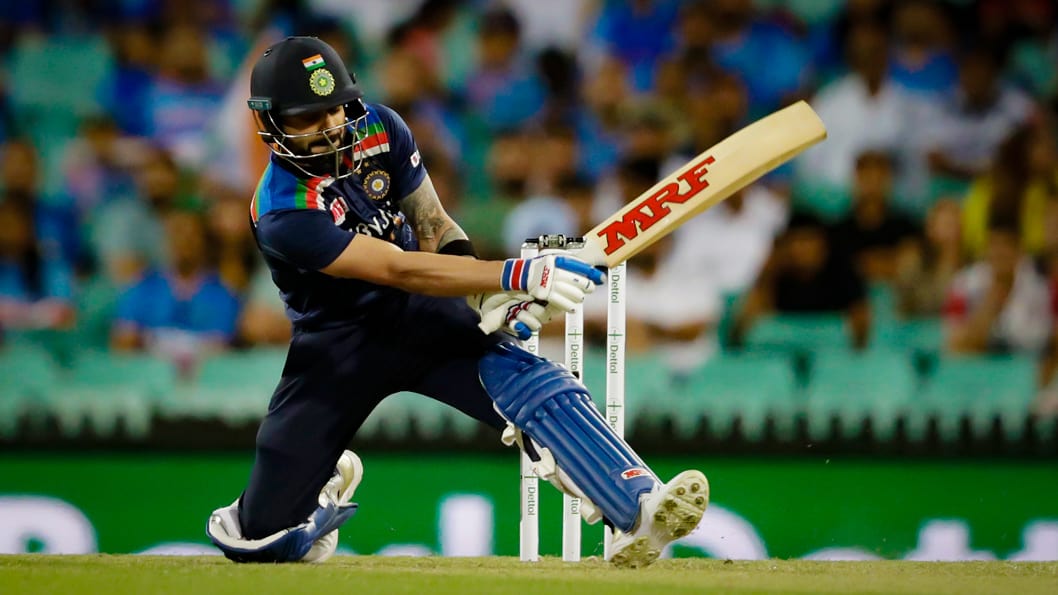 India has sealed the 3-Match T20I series against the hosts as they won the second T20 International against Australia by six wickets in Sydney on Sunday. India has taken a 2-0 unassailable lead in the T20I series against the hosts.
However after the match, Indian skipper Virat Kohli looked extremely happy and while interacting in the post-match presentation, he said that he would ve texting AB de Villiers to know what the Proteas thought of Indian skipper playing a scoop shot.
During the match, Kohli played a scoop over fine-leg off the bowling of Andrew Tye. Kohli had moved across his stumps to make some room and then he scooped the ball for six over square leg. Soon after his shot, many users on social media started pointing out how that shot reminded them of AB de Villiers. The Proteas, popularly known as 'Mr 360' is known for playing scoop shot.
"[The scoop] there was indeed an AB shot! I told Hardik Tye Wasnt expecting it and he said he didn't either. I'll text AB tonight, see what he thinks of it," Kohli said when he was asked about the scoop shot in Tye's over.
Notably, India has won 10 straight T20I matches and Kohli credited it to the significance of players understanding their role and executing it at the highest level.
"Yeah meant a great deal. We've played as a team in T20 cricket. The fact that we don't have Rohit and Bumrah, our established white ballplayers, in and still doing well makes me happy," Virat Kohli said in the post-match presentation ceremony.
"Everyone has played 14 games at least, recently – so they know what their plans are. We just kept them down to a total which we thought was quite changeable with the short boundary.
"It's contributions from the whole team that make you feel better because young players are taking their opportunities," Kohli added.