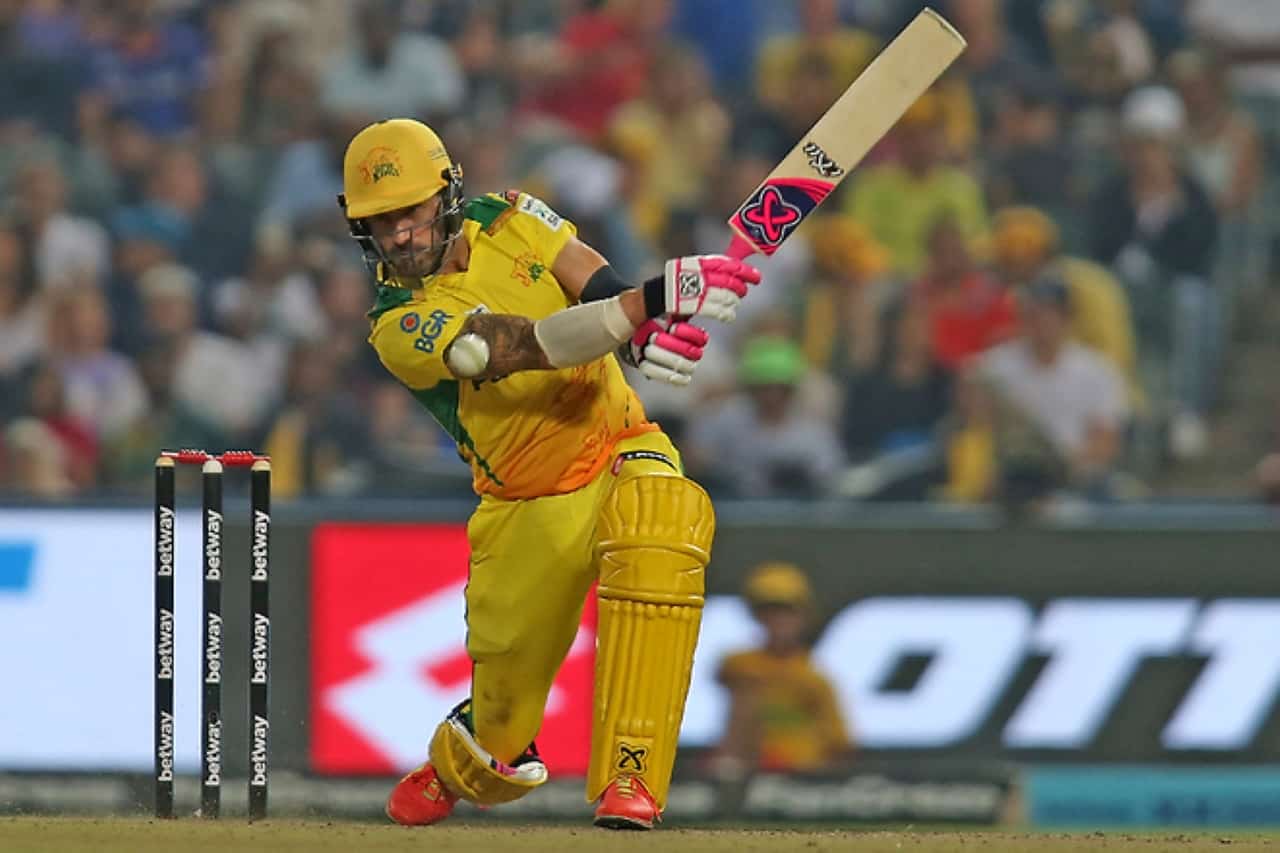 Faf du Plessis | Source: Twitter
Joburg Super Kings captain, Faf du Plessis, who recently became the first batter to score a ton in SA20, Cricket South Africa's (CSA) premier T20 League, opened up on the importance of the ongoing tournament and its role in shaping the future of South African cricket.
In an interview with Betway, the title sponsor of the SA20, Du Plessis shed light on the tournament, stating it is a great opportunity for young, and local players of South Africa to gain valuable experience and learn from some of the best cricketers in the world.
"It's awesome that it's finally here, I think we've been waiting for this product for a while. Even when we had a T20 tournament in South Africa before, we could see that the standard was good. It's really exciting to take it to a new level now and for the world to see a little bit more of South Africa," Faf du Plessis said.
"There is also great talent coming to the tournament from overseas. I think that's the best thing about it all, that international players will be on show. It gives younger guys the opportunity to rub shoulders with the best players in the world, it will fast-track their learning and it will make the domestic system stronger," he added.
Notably, Faf du Plessis is the oldest captain to lead a team in the ongoing tournament. On being asked if he still feel the same excitement ahead of competitions, here's what the South African star said:
"Yeah, that's why I'm still playing. I'm still enjoying it as much as when I was playing for South Africa, even as much as when I started playing the game. That's the most important thing. While I still feel that level of enjoyment, I think I can keep it going as long as I want to."
I've got a great relationship with CSK: Faf du Plessis
The experienced South African batter, who is currently captaining Royal Challengers Bangalore in the Indian Premier League also shared insights on his tenure with Chennai Super Kings, a franchise he played for over a decade in the lucrative league.
"Yeah, it's great. I think I've done 11 years with the Chennai Super Kings in the IPL so I've got a great relationship with them. Now that they can come to my part of the world, it's great to link up with them."
The Johannesburg-based franchise is owned by Chennai Super Kings Cricket Limited (CSKCL) in the Betway SA20. Faf du Plessis currently leads the team. They have won four matches out of the seven they played thus far in the tournament and are currently placed fourth in the league standings.