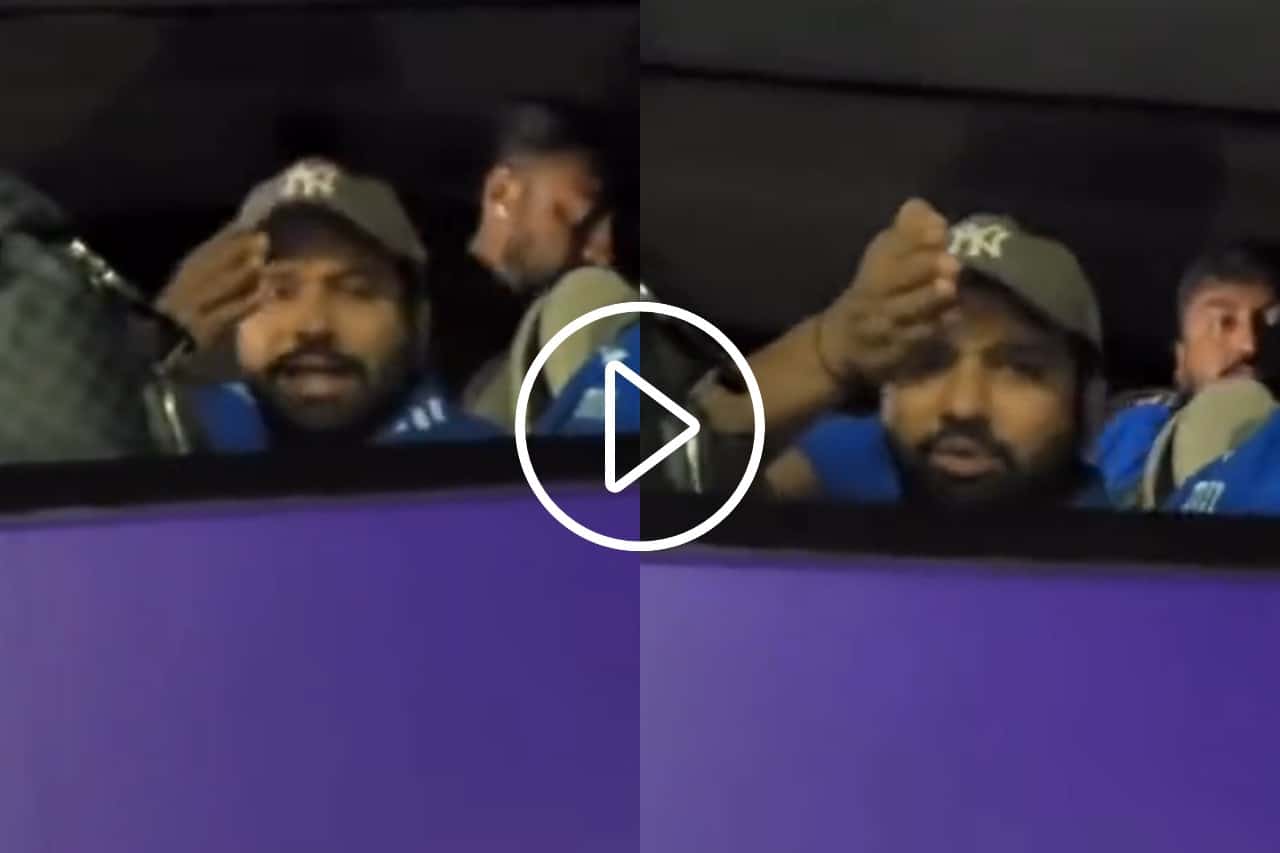 Rohit Sharma | Source: X/Twitter
Indian captain Rohit Sharma was caught on camera sharing light moments with a cricket fan from the team bus, leaving social media abuzz with speculation about the content of their conversation.
India clinched a spot in the final by defeating New Zealand by 70 runs in the first semi final at Wankhede Stadium. The team is now in Ahmedabad, gearing up for the ultimate face-off with Australia.
While heading to the hotel in Ahmedabad, Virat Kohli, was seen seated at his usual spot in the team bus. Behind him, Shreyas Iyer and Rohit Sharma engaged in a conversation with a fan, resulting in a witty exchange that left journalists and fans in stitches.
Watch Video:
Rohit Sharma's aggressive approach as India's opener has been a game-changer, allowing the middle order to take advantage and play expansively. With an eye on the tournament final, he aims to extend his impressive run of form for the team.