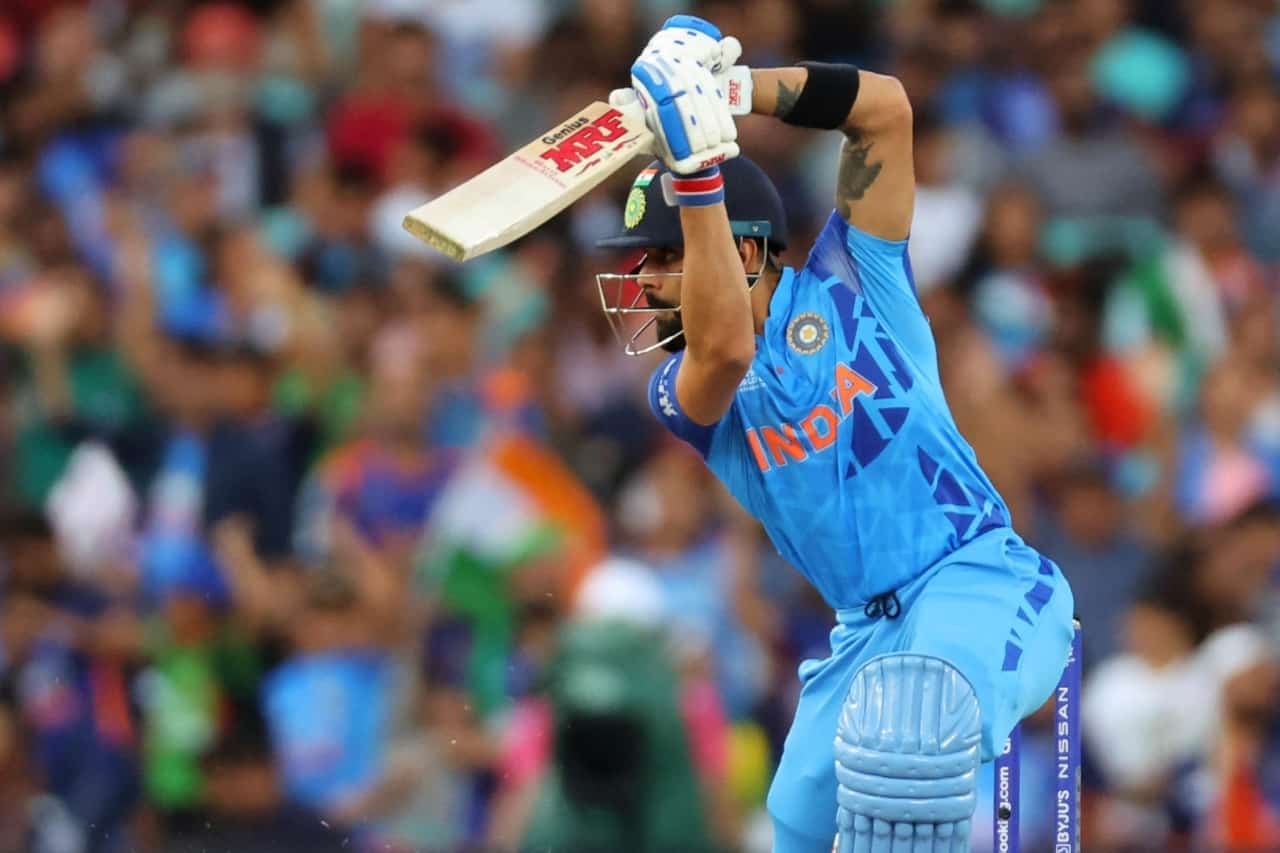 Virat Kohli in Action | Source: Twitter
Veteran Indian star bowler Ishant Sharma has backed the batting maestro Virat Kohli to rack up huge runs in the T20 World Cup 2022. He also stated that the former Indian captain will score runs for India whenever the team needs him the most. 
The Men in Blue made a rollicking start to their tournament campaign, having squeezed past the arch-rivals Pakistan by four wickets on October 23rd at Melbourne Cricket Ground and Virat Kohli, the modern-day batting great was the chief architect of India's famous victory.
The Delhi batter played one of the best knocks of his career so far, amassing a magical 82 runs off just 53 balls with six fours and four sixes as the Men in Blue chased down a tricky target of 160 against Pakistan to register a remarkable win.
In an exclusive interview with cricket betting site Betway, Ishant Sharma spoke at length about Virat Kohli and his importance for team India in the ongoing marquee event. Weighing in on Kohli's fiery batting form, the veteran fast bowler said the 33-year-old never thinks about his personal milestones and always puts the team ahead of him.
"I have played so much cricket with him since childhood and I know that he will perform exactly how the team needs him to perform. If they require quick innings from him, he will deliver. If they need somebody to bat through the innings, he can do that, too," Ishant told Betway.
"He'll never think about individual accolades, he's a team man. It just depends on the kind of role that he is given. He's been in good form recently, so I am confident that he's going to score runs during the World Cup."
---
India Has a Nice Experienced Core: Ishant Sharma
On being asked about the 'experience factor' that India possesses with the likes of Rohit Sharma, Virat Kohli, and Dinesh Karthik featuring in the team, Ishant said that Blue Shirts have got the best resources to perform well in the World Cup.
"With Virat, Rohit Sharma, KL Rahul, and Dinesh Karthik, I think they have a nice experienced core. You need plenty of exuberance and energy in T20, but you have to have that experience for when you find yourselves in a tough situation. India has lots of players who are very used to winning games of T20 cricket," Ishant said.
---
Suryakumar Yadav is Very Difficult to Bowl Against, Says Ishant Sharma
Ishant Sharma, often regarded as the fast-bowling caricature of India, also spoke highly of India's 360 batter Suryakumar Yadav as how it is going to be a massive challenge for all the bowlers in the World Cup to bowl against him, given his 360-degree scoring ability.
"He's very difficult to bowl to. I think in the last few months he has changed his game a bit. He's gone from being a good player to someone who is a 360-degree player."
"As a bowler, he doesn't give you any kind of option. He plays with the field brilliantly and makes you feel like it's impossible to stop him from scoring," Ishant conceded.
---
Bowlers Have an Upper Hand in Australia, feels Ishant Sharma
Ishant Sharma, the lanky fast bowler who is also regarded as one of the most talented fast bowlers to have played for the Indian cricket team believes that bowlers will always have an upper hand in this edition of the T20 World Cup because the grounds in Australia are comparatively bigger.
"The grounds are so big in Australia that it can be easier to pick up wickets. You can at least have some sort of margin for error as a bowler. In India, you have no margin because the boundaries are 60 or 70 meters. You have to be so spot on in your execution. With my bowler's hat on, this gives us a better chance," Ishant Sharma added.
---
England & Australia, Are Tough Nuts to Crack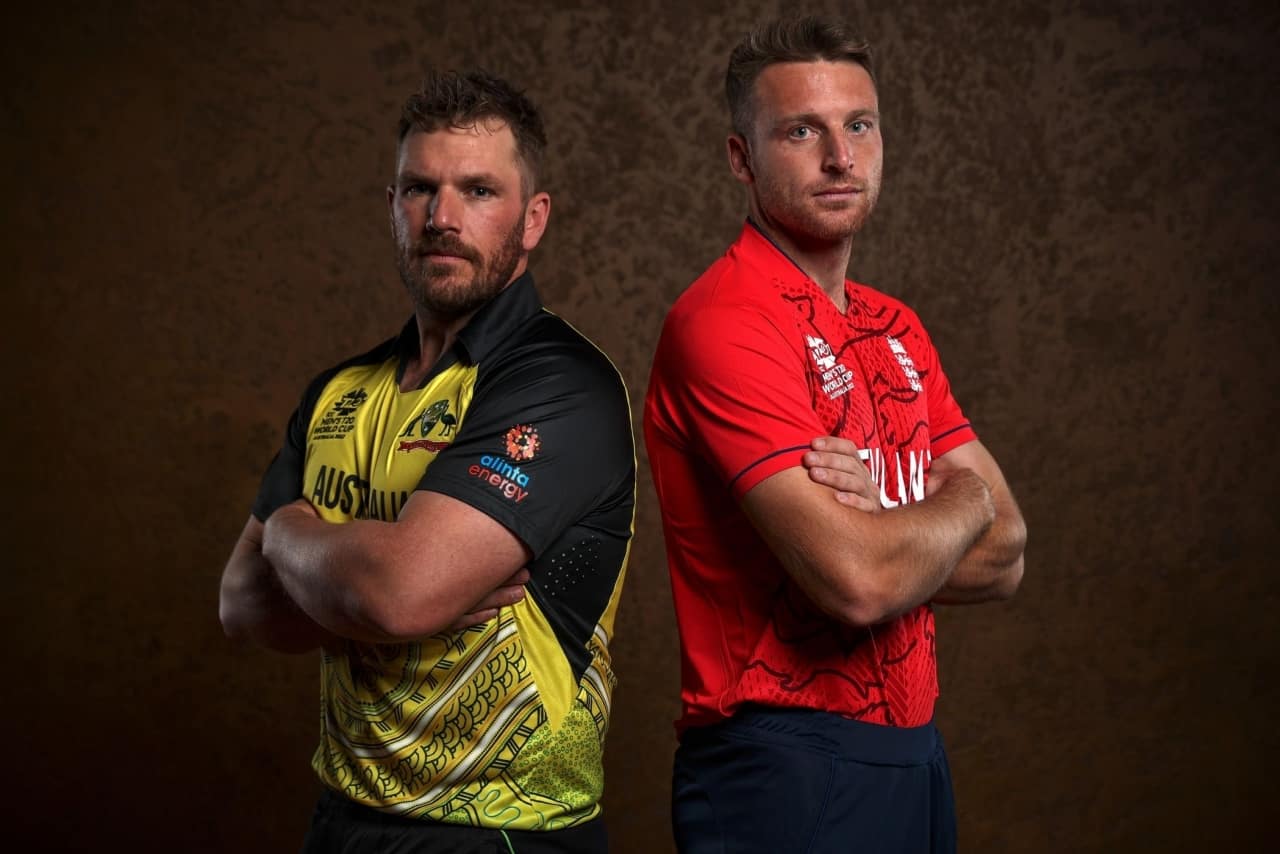 The India fast bowler signed off stating that apart from India, team England and Australia can also fancy their chances of winning this edition of the World Cup in Australia.
"Australia and England," Ishant replied when asked about other teams that can challenge for the World Cup.
"I think they're the teams that can put you under pressure regardless of what situation they're in. They just keep going hard," Ishant concluded.