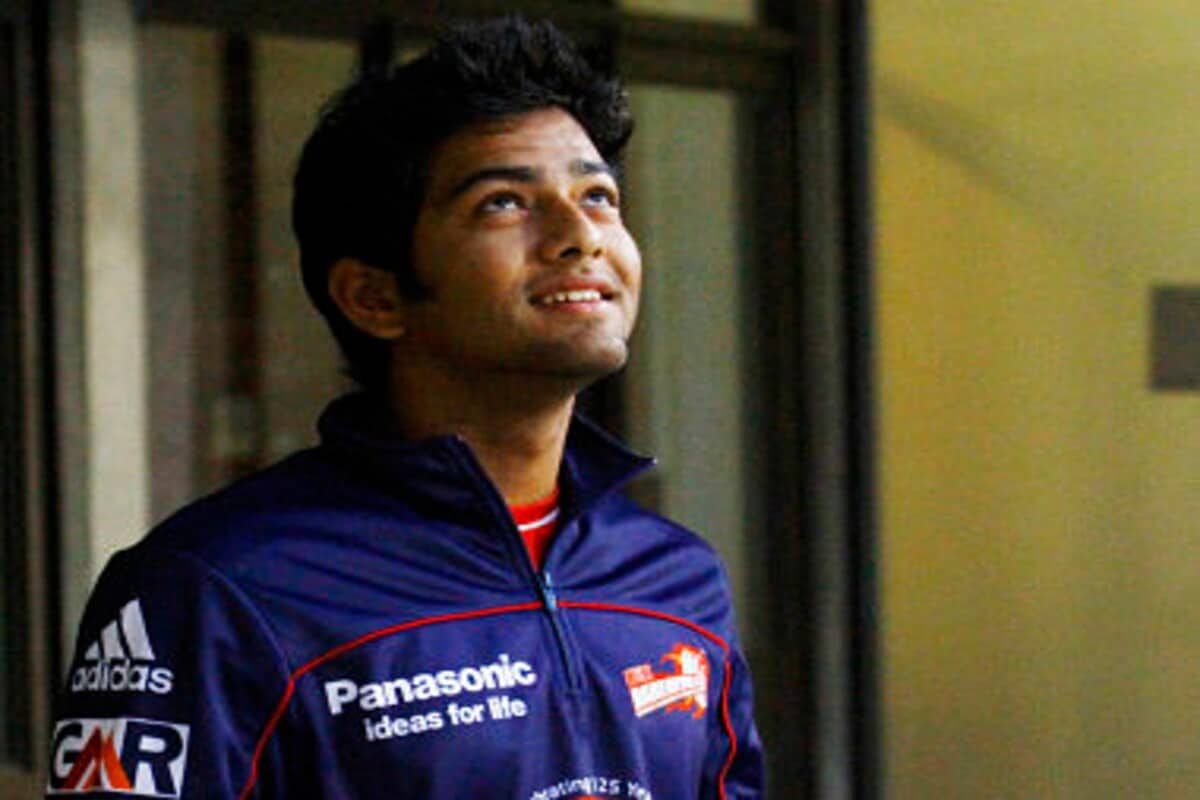 Unmukt Chand | Source: Twitter
Unmukt Chand, the young Indian cricketer, rejected the reports stating that he's looking to continue his cricket career in the USA. The India Under-19 World Cup-winning captain cleared that he doesn't have any plans of signing a deal for the United States of America.
Chand's comments came after Sami Aslam, who would be turning up for the USA a couple of years later, stated that '30-40 foreign players', including Chand went to America recently.
According to Sami Aslam, several Indian cricketers including Unmukt Chand and his India U-19 teammates Smit Patel and Harmeet Singh have arrived in the USA to play in its T20 league.
However, Unmukt Chand cleared all the rumours and said that he did travel to the USA but it was a 'leisure' trip. He though admitted to having gone for a few practice sessions.
"I had gone to the USA to visit my relatives, and of course when there, I went for a bat or two — just to practice. I had gone to the training session just because I had come here, but I have done nothing like signing anything in the USA," Unmukt Chand told Indianexpress.com.
"This trip is nothing but a leisure tour," he added.
It is to be noted that BCCI's guidelines do not allow an Indian player, contracted or non-contracted to play any sort of T20 leagues or franchise cricket outside the country before they announce their retirement.
Even India's veteran all-rounder Yuvraj Singh had to call it a day to his cricketing career in India to play in overseas T20 Leagues, while someone like Harbhajan Singh also had to withdraw his name from The Hundred's draft.
What Sami Aslam Had Claimed?
Earlier, Aslam, who has quit playing for Pakistan and would be eligible to play for the USA in November 2023, said that experienced first-class cricketers from South Africa, India and other nations went to America of late.
"30 or 40 foreign players have arrived in America recently. A few former Under-19 Indian players have also arrived, including Unmukt Chand, Smit Patel, and Harmeet Singh. There are many players from South Africa over here now who have played a lot of First-class cricket in their homeland. Former New Zealand all-rounder Corey Anderson is also here," he said.
Sami Aslam also alleged that more than 100 first-class cricketers from Pakistan are keen to move to the USA, looking to settle in the country.
"I have had calls from over 100 First-class players in Pakistan exploring the possibility of them settling in America," Aslam said.
Aslam made his debut for Pakistan back in 2015 and played only 13 Tests and four ODIs. He managed 836 runs with seven half-centuries and a top score of 91. He last donned the national jersey against Sri Lanka in 2017. Recently, he also played three games for Balochistan in the Quaid-e-Azam Trophy.