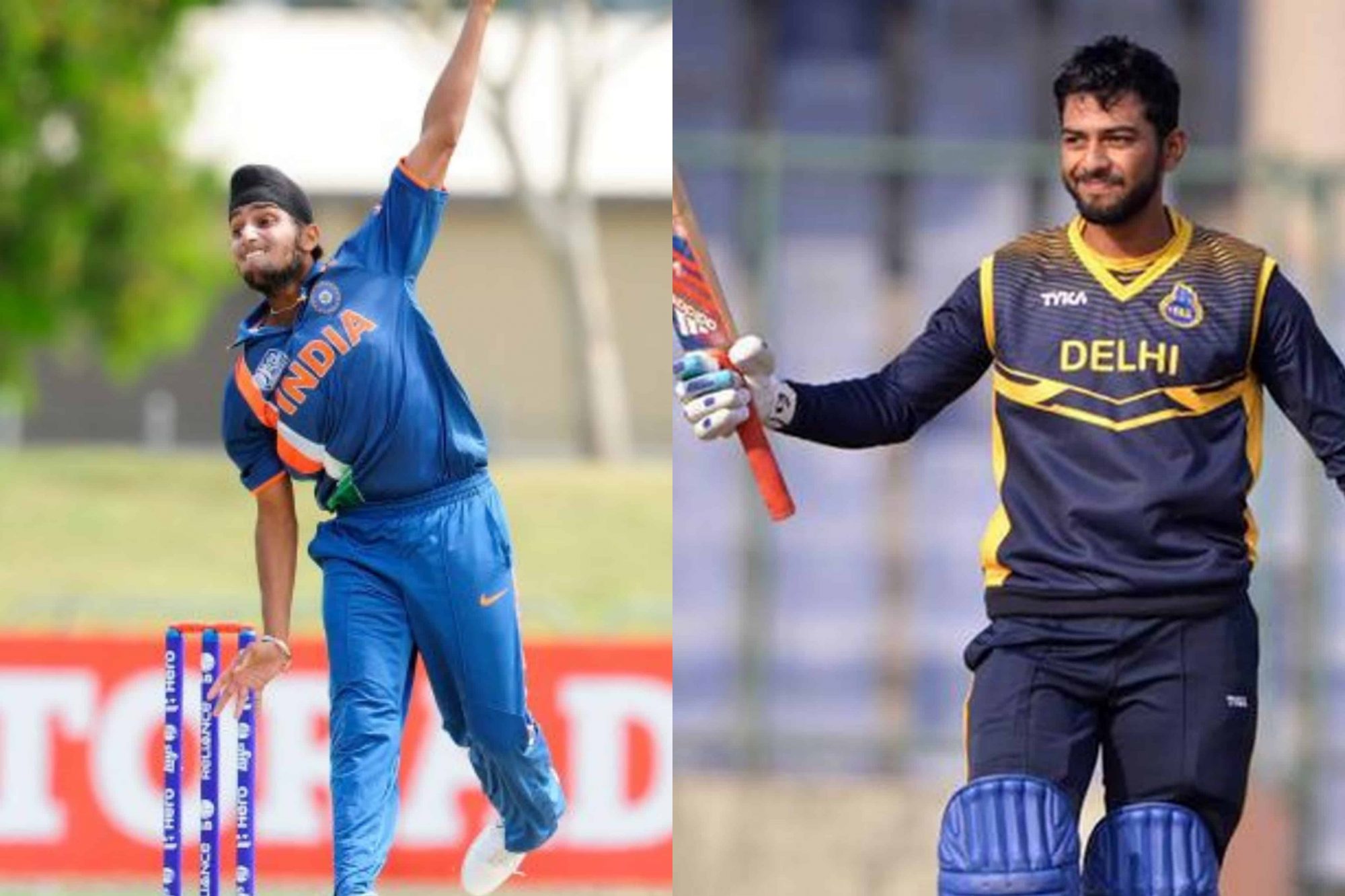 Harmeet Singh and Unmukt Chand | Source: Twitter
The United States Of America (USA) is trying their hard to fit their foot in the cricket world completely and in the same light, they have started recruiting foreign players.
One of the foreign players, who has shifted his base to USA from Pakistan, Sami Aslam has made some startling revelations on Pakpassion.net.
Speaking about the factors that are attracting the players to the USA, the 25-year-old stated that the whole setup in the States is very impressive as the players have the assistance of some really good coaches and trainers. Along with that, many cricket tournaments are organized in a week and gives the players an opportunity to play more and more cricket.
"There are trainers and good coaches also out here, some of whom have previously worked in the Indian Premier League. J Arunkumar is the USA Head Coach and he was formerly the Punjab Kings' batting coach in the 2017 IPL season.
He has also coached in the Ranji Trophy and he's an excellent coach. There are tournaments regularly held around the country and leagues are played at weekends, so there's quite a lot of cricket being played," Sami added.
Former Pakistan opener further revealed that quite a few former Under-19 India cricketers, including 2012 U-19 World Cup winning captain Unmukt Chand, Smit Patel and Harmeet Singh are looking at a future playing cricket in USA.
"30 or 40 foreign players have arrived in America recently. A few former Under-19 Indian players have also arrived, including Unmukt Chand, Smit Patel, and Harmeet Singh. There are many players from South Africa over here now who have played a lot of First-class cricket in their homeland. Former New Zealand all-rounder Corey Anderson is also here," Aslam told Pakpassion.net.
The youngster further revealed that there are more than 100 first-class cricketers from Pakistan, who are keen to move to USA looking to settle in the country. Aslam quit playing for Pakistan after constantly being ignored by the selectors. The southpaw would be eligible to play for the United States of America on November 2023 after representing Pakistan in 13 Tests and four ODIs.
"I guarantee you that any Pakistani player who is not centrally contracted will want to settle in America and play cricket here. I have had calls from over 100 First-Class players in Pakistan exploring the possibility of them settling in America. Even the best performers currently in Pakistan domestic cricket are keen to move here," Sami Aslam concluded.