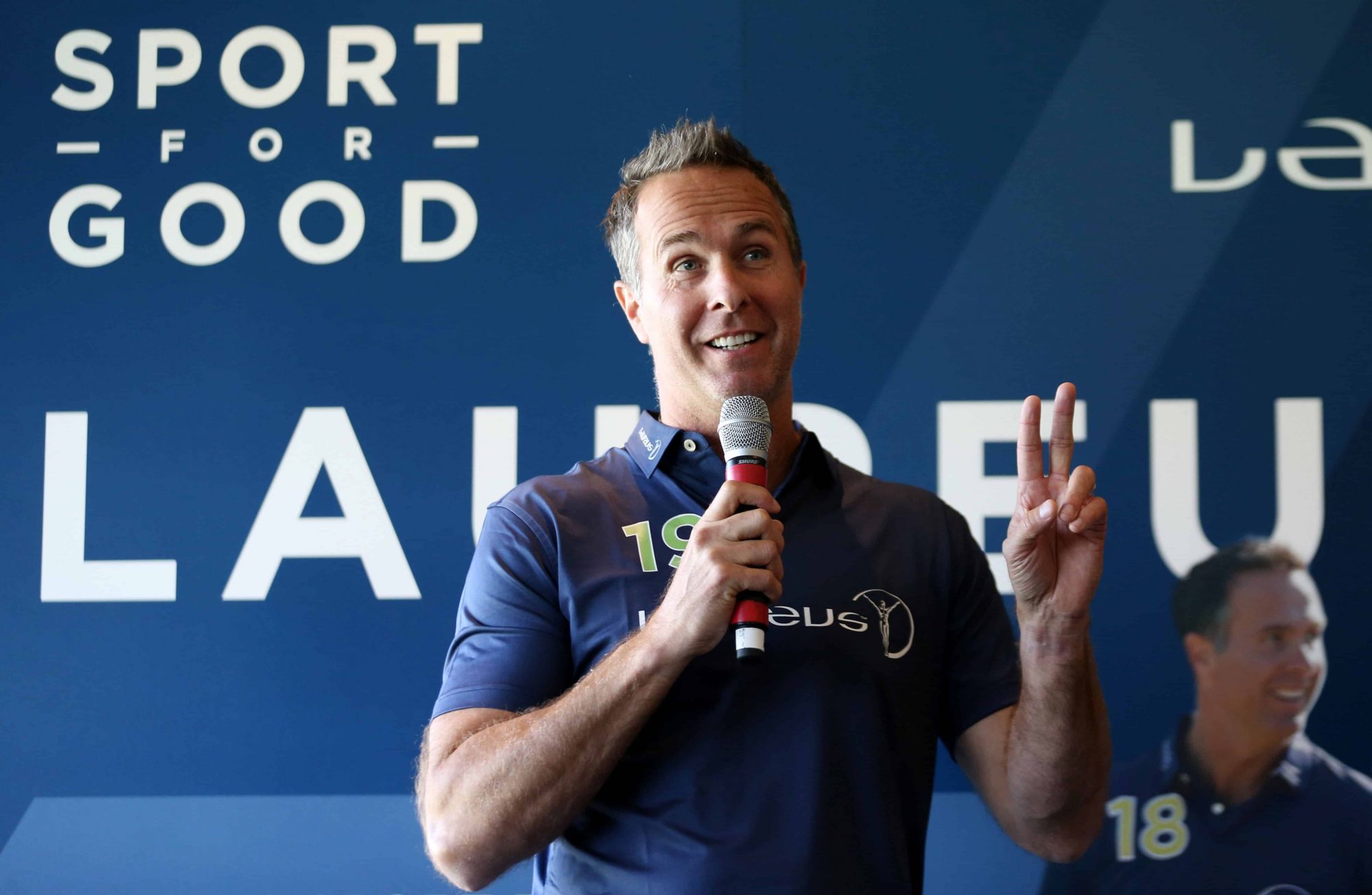 Michael Vaughan | Source: Twitter
Days after taking sly digs and sharing distasteful remarks about the Indian pitches, former cricketer Michael Vaughan has now surprised everyone as he supported Rohit Sharma over the Chennai pitch furore on Sunday.
Rohit, during the media interaction, was clear cut in saying that there haven't been many alterations to the nature of the surfaces in India. During the Chepauk Tests, the pitch offered turn from the first day itself and the track only worsen as the games progressed.
"Pitch remains the same for both teams, I don't know why this discussion happens so much. Pitches in India are being prepared in the same manner for many years now. I don't think there have been any changes in that regard or there should be any changes," Rohit was quoted as saying during a press conference.
"Every team makes full use of their home advantage. When we go out, the same happens there as well, they don't think about us. So, why should we think about anyone?. What we like and what is our team's preference, we should do that… this is what home or away advantage is all about.
"Otherwise, take out the home and away advantage away and play cricket without it. Tell ICC to make a rule, setting identical norms for pitches in India and outside," Rohit added.
Meanwhile, the former England skipper took a U-turn by extending support to Rohit over the latter's recent remarks in a virtual press conference. "Totally agree," Vaughan responded when the Board of Control for Cricket (BCCI) shared a video in which Rohit can be seen defending the Chepauk pitch.
In the meantime, Twitterati didn't miss out on a chance to troll the Englishman for his comment.
"Don't know if you understood what Rohit was saying," a fan wrote. "Look who just agreed," another fan wrote.