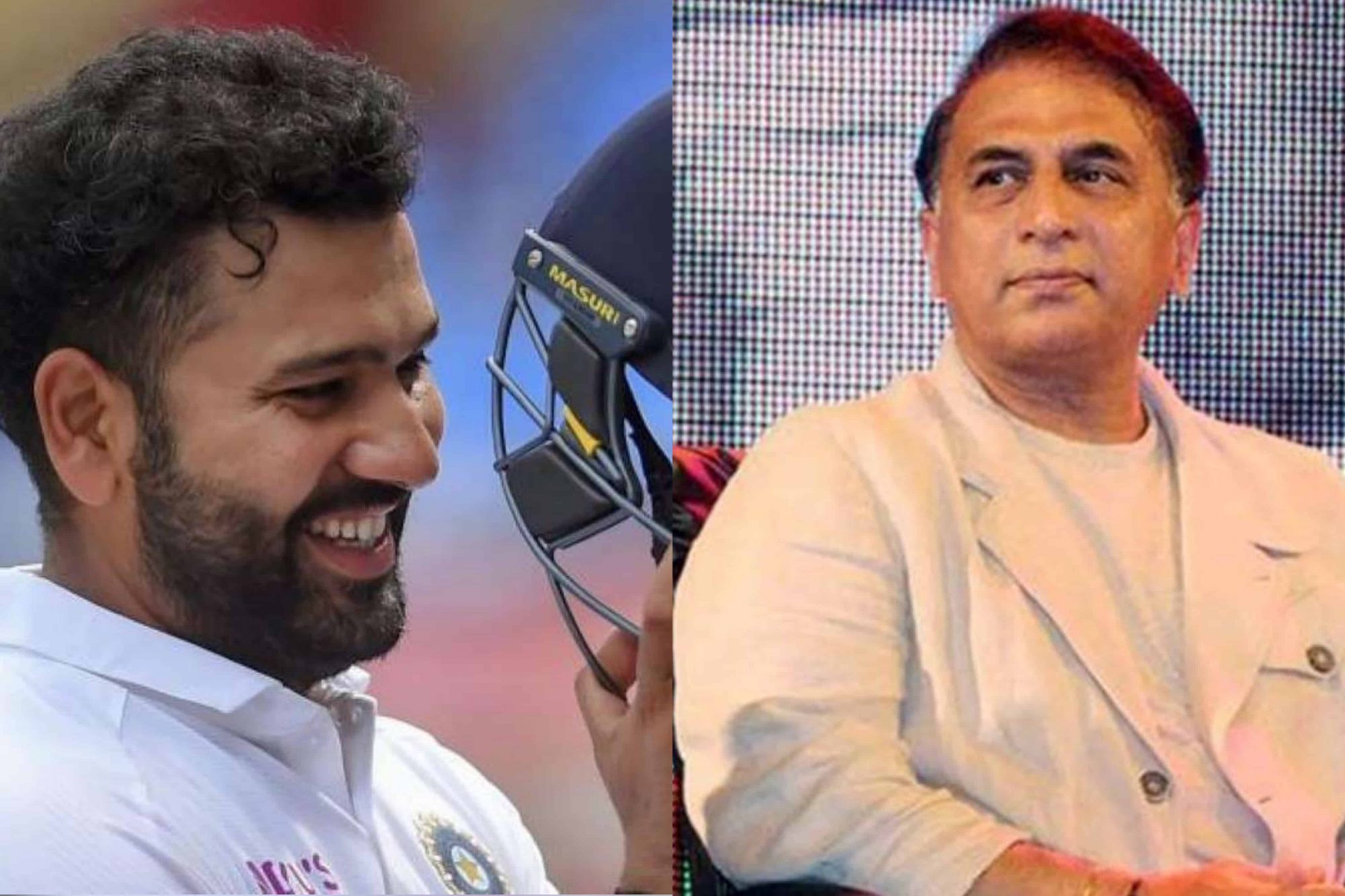 Rohit Sharma and Sunil Gavaskar | Source: Twitter
The new opening duo of team India – Rohit Sharma and KL Rahul did a brilliant job in both the opening Tests of the 5-Match Test series. Rohit Sharma, who was doubted for his batting abilities in overseas conditions, shutted all the trolls by smashing a brilliant knock of 87 in the first inning of Lord's Test.
Meanwhile, the former India captain Sunil Gavaskar lauded Rohit Sharma for his stunning knock and feels that smashing a century at Lord's is not everything. Notably, Rohit Sharma fell just 17 runs short of his first Test century in overseas conditions. He batted brilliantly and stitched a century partnership with KL Rahul.
Gavaskar further said that having your name on the Lord's honours board isn't always everything. He also pointed out that if Rohit Sharma keeps his smooth run in the overseas conditions, a century is just around the corner for him.
"If you get a player who can guarantee score 80 runs, then in a five-Test series, he would end up with 400-450 runs. What else does a captain need? Yes, he would be disappointed not scoring a century, but getting a century at Lords isn't everything."
"You score a century at Trent Bridge or Leeds… if you score a century for India, in whichever part of the world that is what is important. And the way he is batting, the time he has, and the position in which he gets himself in, it feels as if a century is just around the corner," Gavaskar said on the Sony Sports Network.
Playing long against the moving ball isn't everyone's cup of tea. Gavaskar looked quite impressed with the way Rohit batted on the opening day of the Lord's Test. The former Indian captain further highlighted how Rohit played the first hour of the game responsibly to understand the pitch and conditions thoroughly.
"In a five-day Test match, no one has an idea as to how the pitch will behave on the first day – things like whether there is life on this pitch, will the ball bounce more? For that, you need some time and the adjustment Rohit Sharma showed in the first innings, how to do it. He did it brilliantly – what shots to play and what not. Just see how many balls he left, some of them close to the off stump. This adjustment is mental and that is what Rohit accomplished," Gavaskar added.