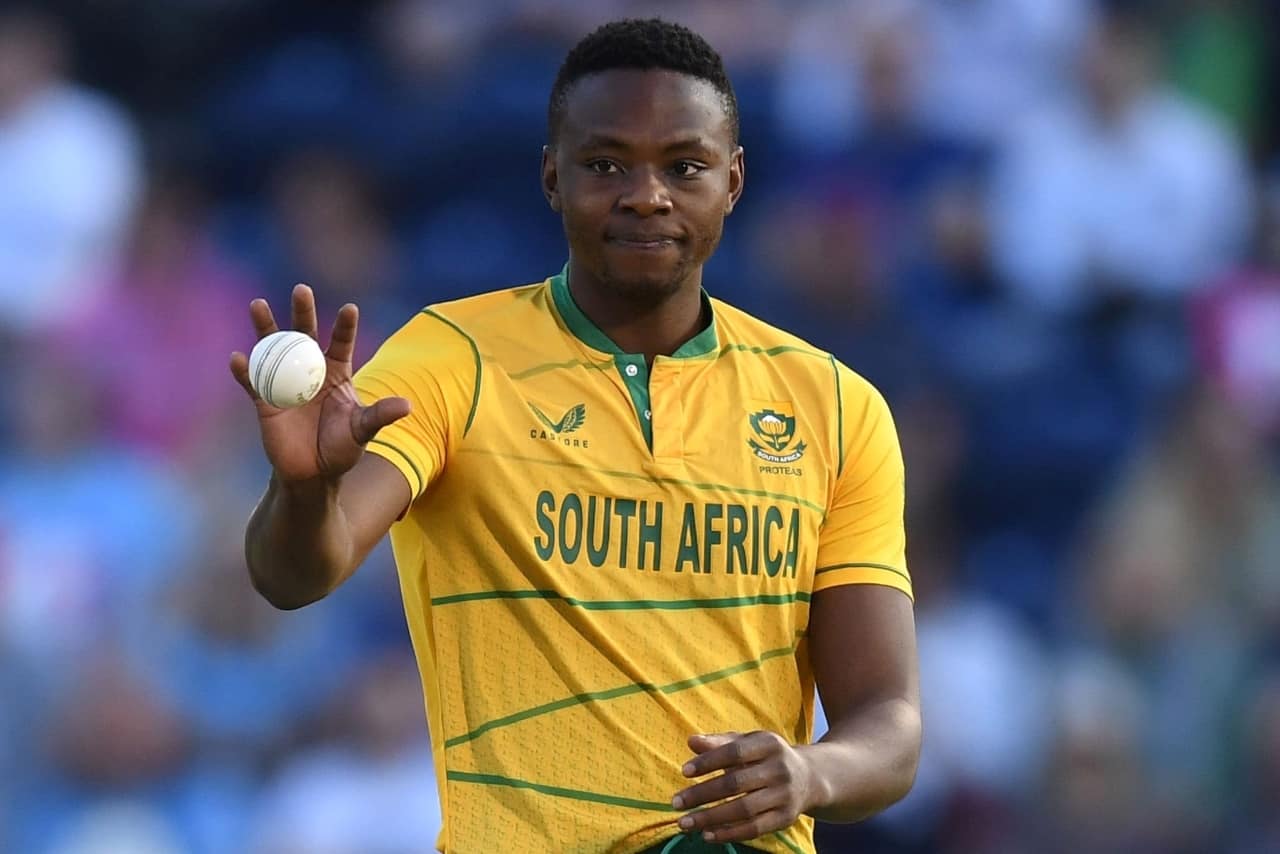 Kagiso Rabada | PC: Twitter
The game of cricket has changed and rapidly evolved over the past few years. Having started from days-long Test Cricket, a format that demands a sheer amount of patience, strength, and game awareness, Cricket has developed quite significantly, especially in recent years with the arrival of Twenty20, the truncated form of cricket. 
It won't be wrong to say that T20 cricket owes credit for making the game more enthralling and exhilarating. The fact that it's now far more enjoyable than ever before and is easy to follow due to its shorts and time-conserving nature, makes it more engaging. The growing primacy of franchise leagues across the globe remains a testimony to its appealing nature.
Among the plethora of changes that T20 cricket has brought to the game of cricket, the fearless batting and high-scoring games remain at the top. About 19 years ago, when T20 cricket didn't exist, batters used to have a conservative approach where their main aim was to face more balls and stand firm on the crease with dogged determination and score runs gradually.
However, in the 21st century, after the advent of T20 cricket, the mindset of batters changed drastically. They adopted a more aggressive approach and started taking risks, not just in the shortest format of the game but in 50-Overs cricket as well as red-ball cricket. Earlier setting up a total of 400 was deemed to be a humongous task, however now we see teams piling up 400 plus runs on a regular basis.
In an exclusive interview with the cricket betting site Betway, the legends of the South Africa team, David Miller, Quinton de Kock, Lungi Ngidi, and Kagiso Rabada opened up on the same and shed light on how the game continues to evolve with scores going up and up and how further it can grow in future.
The fear factor has gone: David Miller
David Miller, the swashbuckling left-handed batter believes that the 'fear factor' has gone now and the teams are no more scared of big chase or run rates. The southpaw also added that at some stage of cricket the score of 300 in a T20 and 500 in an ODI would be normalised.
"The amount of skill in world cricket is pretty phenomenal. As a batter, it's about keeping ahead of the game and sharp for as long as possible. The fear factor has gone now because it's been proven what is possible. Teams aren't intimidated by big run chases or run rates. At some stage, you'd have to say that 300 in a T20 or 500 in an ODI will happen," Miller said in an exclusive interview with Betway.
---
T20 is a batters' game: Kagiso Rabada
The star South Africa pacer Kagiso Rabada, who has played a plethora of T20 cricket, including several franchises across the globe feels that Twenty20 is a batter's game, and adopting a rule of two new balls has further elevated the chances of high-scoring games. 
The right-arm quick further conceded that with small boundaries and flat pitches on offer, all a bowler can do is use better tactics and be more creative to stifle the batters.
"I will say that T20 is a batter's game. Bringing in things like two new balls, it's all to encourage higher scores. As a bowler, you have to find a way to become successful."
"Bowlers around the world are all talking about smaller boundaries and flat pitches and bigger bats. But it doesn't help to complain! These days, there are so many tactics, and so many ploys that bowlers use to keep up. You have to be creative."
Lungi Ngidi, meanwhile, believes that bluffing the batters often helps the bowlers in the era when batters believe in taking more risks. 
"You've even got to lie to the batter. Set one field and bluff them with a completely different delivery. Just being smarter and learning different skills. People say the yorker is still the best ball but these guys have trained to hit that out of the park now. That element of being able to think on your feet is a great quality to have."
---
You need a bit of luck: Quinton de Kock on winning the T20 World Cup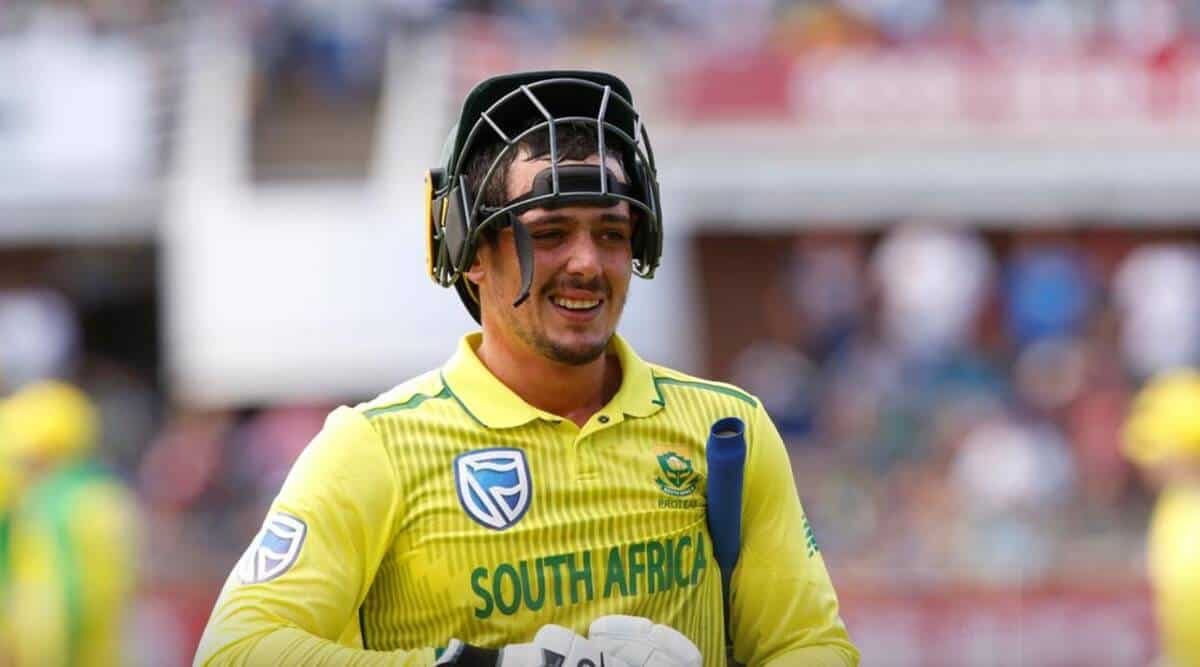 Having missed the playoffs of the T20 World Cup 2021 in an unfortunate way, South Africa is all set to make a strong comeback in the marquee event this year. Speaking on the aspects the Proteas side needs to work on to lift the coveted title Down Under, David Miller said: 
"Looking back on winning the IPL with Gujarat Titans, you obviously need stand-up performances. That goes without saying. Enjoy each other's success and want to be the match-winner. If you're ticking the boxes, and you're doing the right things along the way, generally, the outcome goes your way. So hopefully, things go our way in the World Cup."
Quinton de Kock, on the other hand, pointed out that his side was a bit unlucky to miss the playoffs last year in the T20 World Cup in UAE. He also believes that a team in the form doesn't always end up on the winning side as it needs a bit of luck too. 
"At the World Cup, it's anybody's game. The team that's in form is not necessarily going to be the team that's going to win it, you also need a bit of luck. Last year we were a bit unlucky to only lose one game and not even make a playoff. If we just stick to what we've been doing, our process, we'll do really well."
As for South Africa, the team is currently in India, where they are set to play three-match T20I series followed by as many ODIs. The T20I series against Men in Blue will provide the ideal preparation for the forthcoming ICC Men's T20 World Cup.