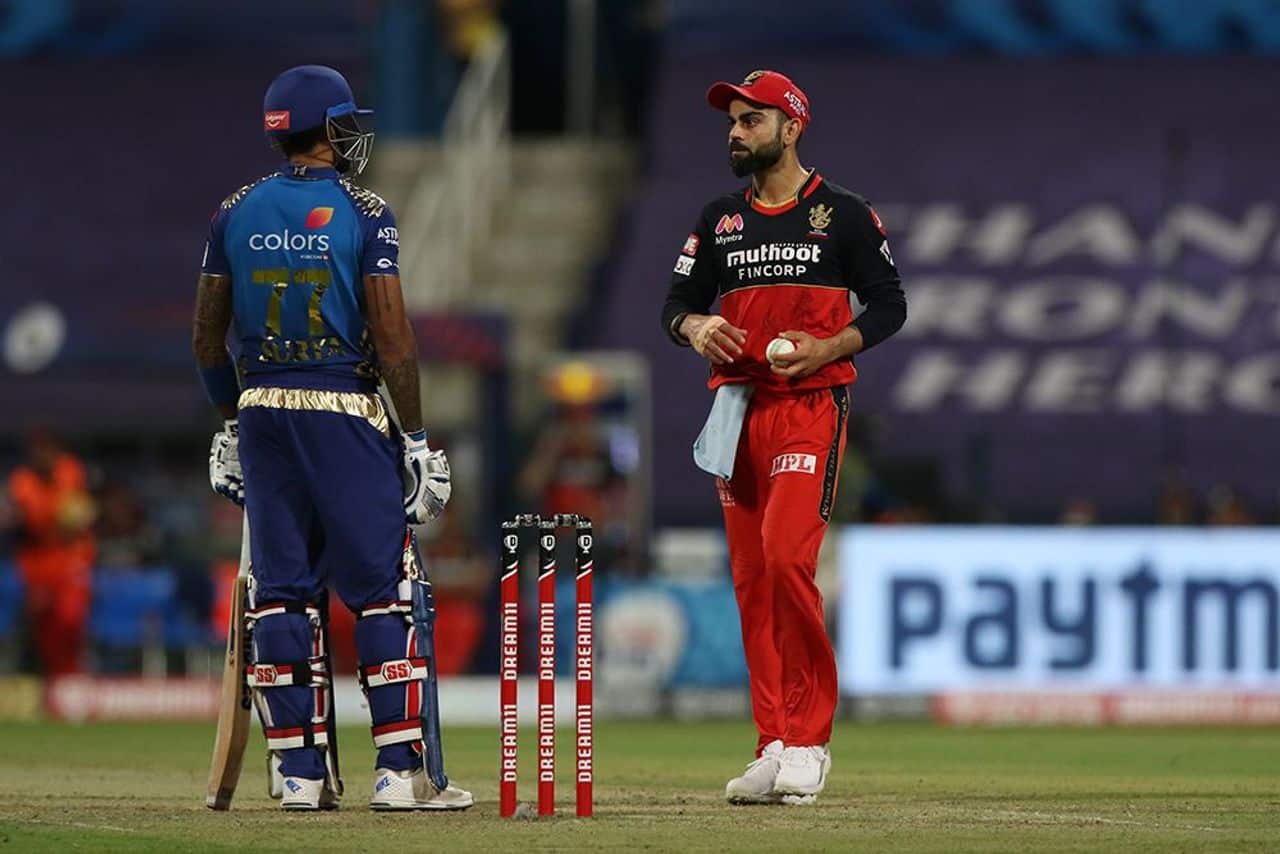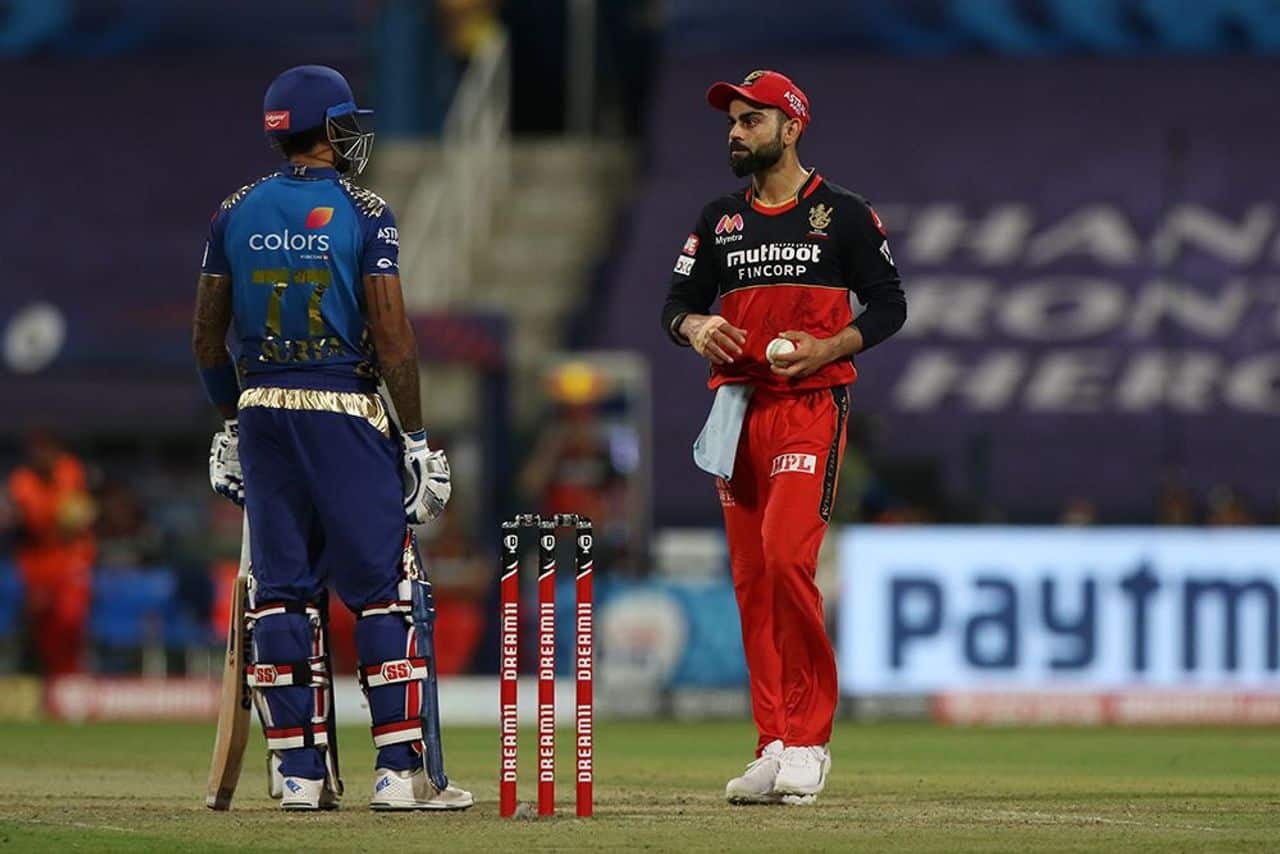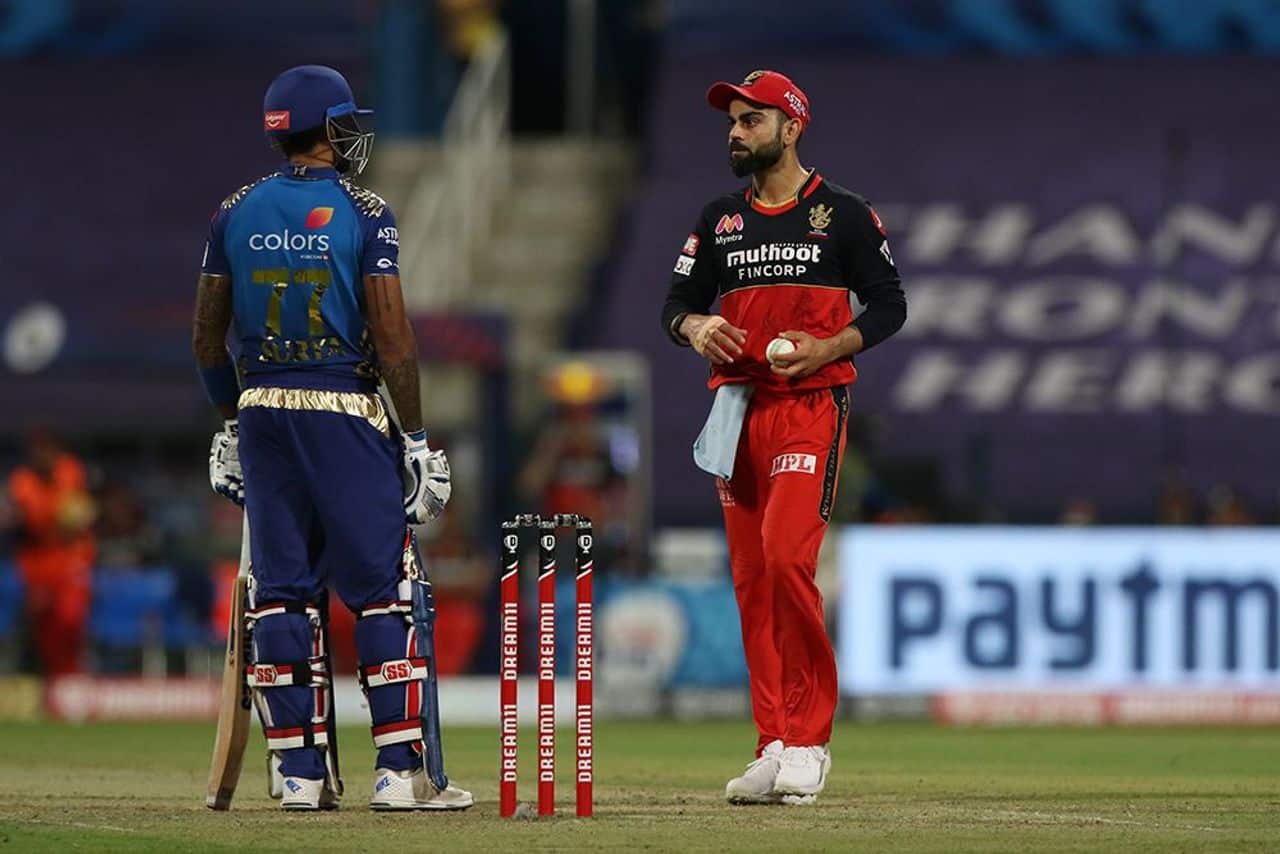 In the Match 48 of the 13th edition of Indian Premier League, a soft battle between the RCB skipper Virat Kohli and MI's batsman Suryakumar Yadav sparked controversy in the cricket world.
The incident happened when the Mumbai Indians team was batting and Suryakumar Yadav was seen in a very good rhythm. After the 13th over of the innings was over, skipper Virat Kohli came towards Suryakumar Yadav with a ball in his hand and appeared to say something to him, but Suryukmar ignored him and proceeded to go to the other side of the crease. The video of the incidence is going viral on social media.
Suryakumar Yadav has been in a great form in the ongoing tournament (IPL 2020). But despite witnessing his brilliant batting skills, the Board of Control for Cricket in India (BCCI) didn't name him in the squad of all the three formats for the Australia tour.
Meanwhile, Virender Sehwag has put forth his comments regarding the heated controversy.
The veteran hailed Suryakumar Yadav and feels that he is not inferior to anyone as he has been doing the talking with the bat on a regular basis.
"It was a phenomenal match. The innings played by Suryakumar Yadav was incredible. He showed Virat Kohli that he isn't inferior to anyone (in reference to the selection snub for the Australia tour). There was a moment where Suryakumar played a shot towards Kohli and then two had a stare-off where the former asserted once again that he doesn't fear anything or anyone," said Sehwag.
The veteran also admitted that it has happened before too, where cricketers despite performing well in domestic cricket, didn't select for the national team. But he is optimistic for SKY and believes that it will not be the same case with him.
"There have been numerous players in the domestic circuit who didn't get the opportunity in the Indian team despite top performances. I feel IPL is a platform where you will get opportunities if you are doing well. Varun Chakravarthy is a fine example of the same," Sehwag added.
As long as Suryakumar Yadav's IPL 2020 record is concerned, he has scored 362 runs in 12 games with a strike rate of 155.36. Among this, his best score is 79, unbeaten. He also has three half-centuries in his name.
It is expected that he will get a chance sooner for his brilliant willow-work in domestic cricket as well.