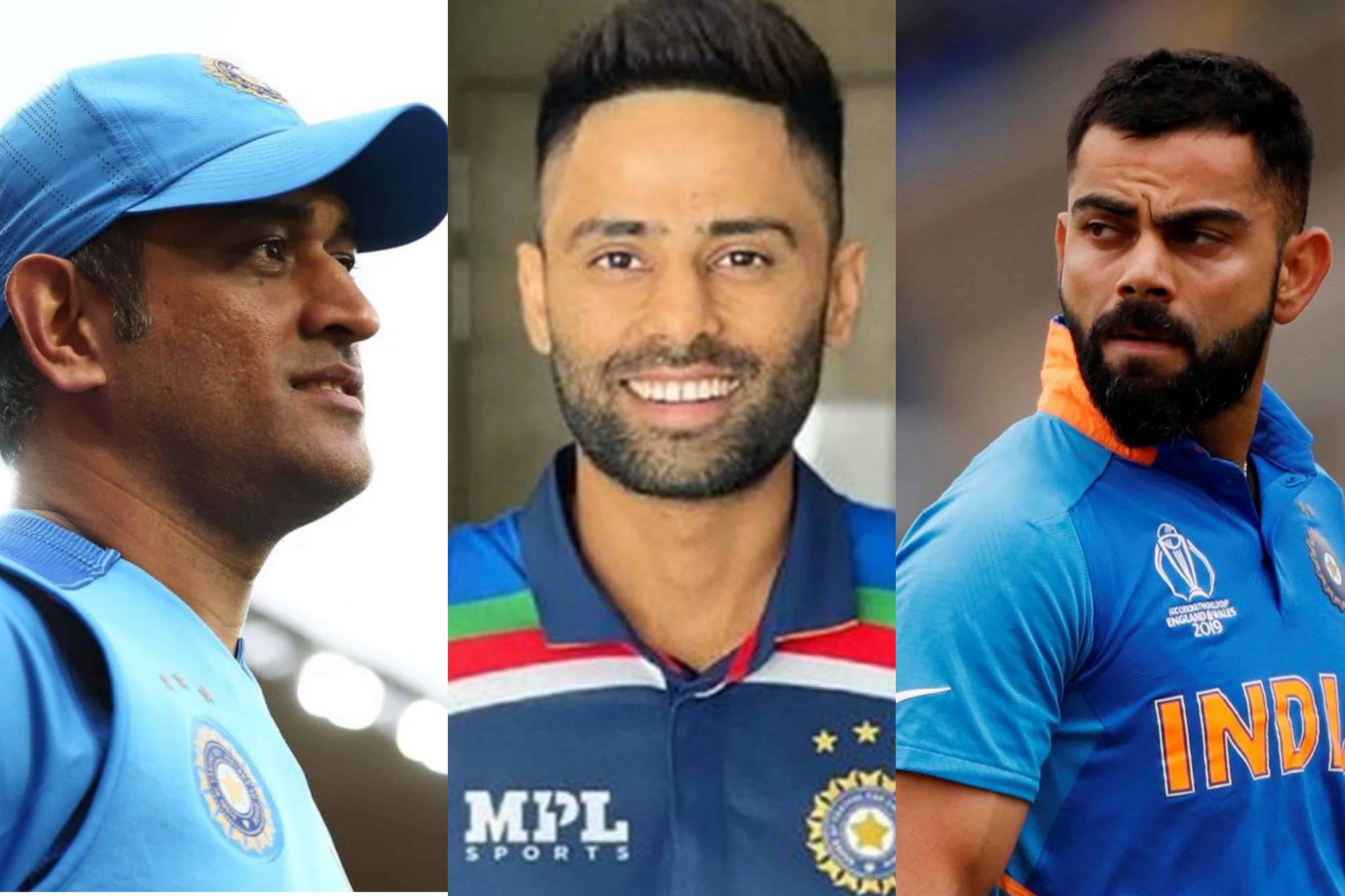 MS Dhoni, Suryakumar Yadav, Virat Kohli • Source: Twitter
Mumbai Indians' stalwart batsman Suryakumar Yadav recently interacted with his fans on Instagram and answered their queries be it from cricket or from his personal life.
Fans came up with a variety of questions for the Mumbai Indians star batsman. From his favourite shot to the best innings of his life, Suryakumar answered all queries from fans.
While some asked his favourite shots, several also shot non-cricket questions. However, it was his one-word response to describe Kohli and Dhoni that hogged the maximum limelight.
Suryakumar Yadav Heap Massive Praises on Virat Kohli, MS Dhoni
Suryakumar, who made his India debut under Kohli, heaped praise on the national skipper in just one word and called him his inspiration. Suryakumar had featured in a number of IPL matches against Kohli before he made it to the national team.
As for Dhoni, Suryakumar hailed the former World Cup winner and called him a 'legend'. He never got to play under Dhoni but Suryakumar did feature in a number of matches against him in IPL. The former vice-captain of Kolkata Knight Riders, Suryakumar now plays for Mumbai Indians. Check out his replies –
While MS Dhoni is known for his cool and calm attitude, Virat Kohli is known for his aggressive and expressive attitude but one thing that is common in both of them is that they are superb captains despite having different styles of leading the team.
Before the IPL 2021 got postponed due to COVID-19, Suryakumar Yadav seemed to be in good touch and he will like to play well in the remaining matches whenever the league is resumed.
Since Yadav isn't part of the Test team, he will not be flying to the UK. Instead, he will travel with the white-ball teams to Sri Lanka as he looks all but set to keep his spot in both squads.