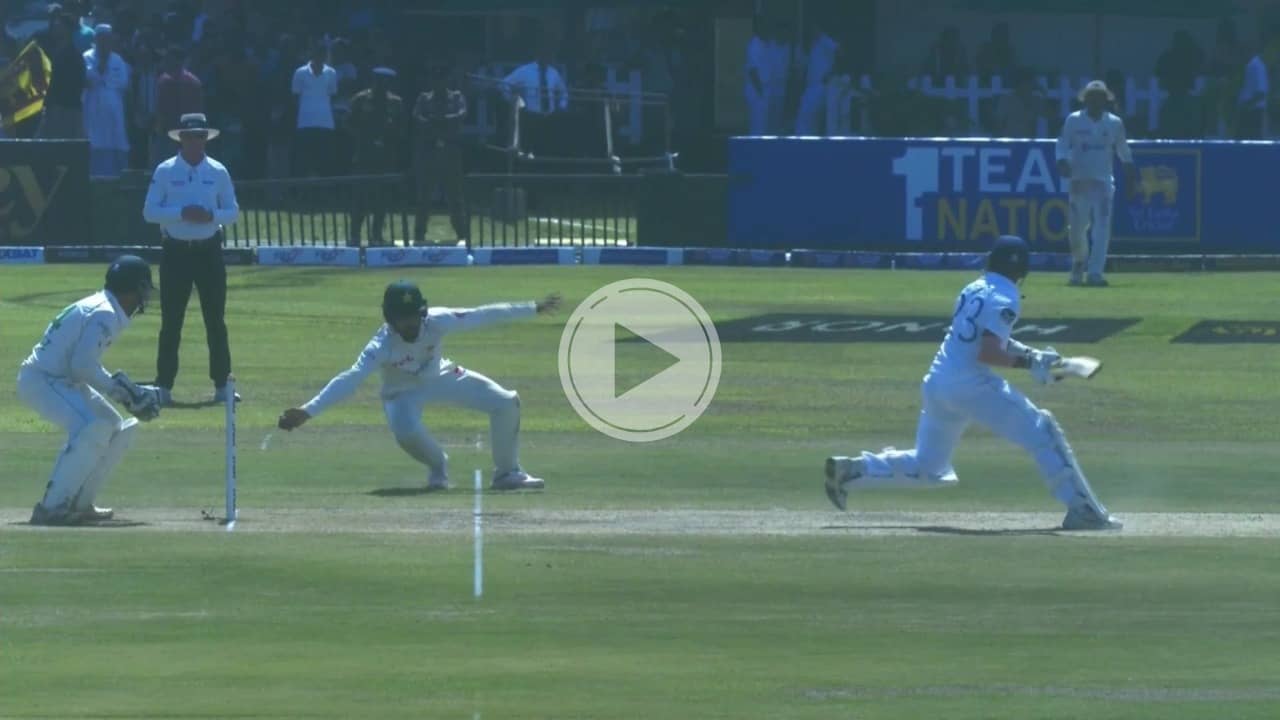 Abdullah Shafique's One-Handed Catch | Source: Twitter
Pakistan opener Abdullah Shafique pulled off a jaw-dropping one-handed catch at short-leg to send Sri Lankan wicket-keeper Sadeera Samarawickrama packing on the fourth day of the first Test at Galle.
Speaking of the catch, Agha Salman bowled an off-break delivery, prompting the batter to charge down the track and face it head-on. However, the ball took the inside edge and went away from Shafique, who executed a full-length dive to his right and executed a breathtaking mid-air catch.
Watch the catch by Abdullah Shafique here:
Speaking of the match, Pakistan needs 131 runs in the final innings to secure a win and take a 1-0 lead in the series.