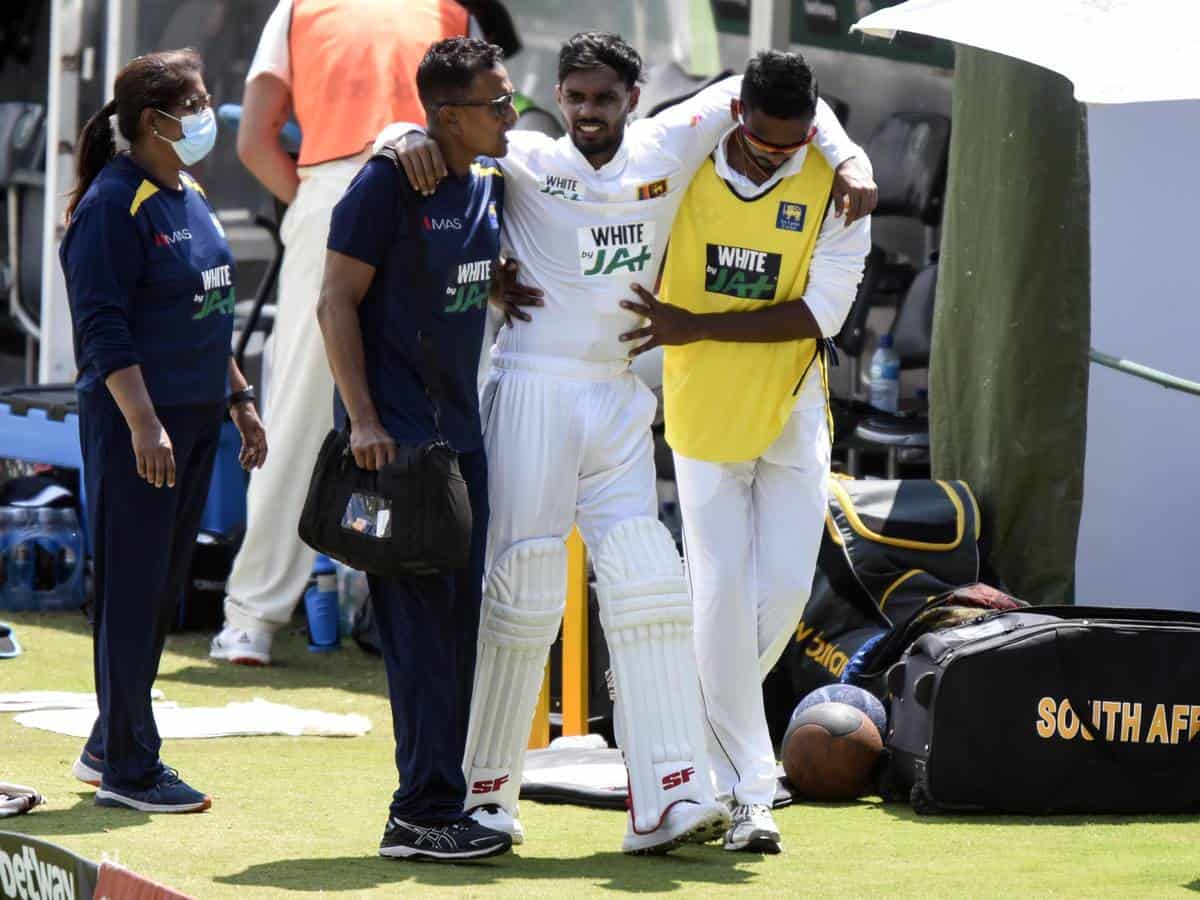 Dhananjaya de Silva | Image: Twitter
Sri Lankan cricketer Dhananjaya de Silva, on Sunday ruled out of the ongoing Test series against South Africa after sustaining 'grade two thigh strain, Sri Lanka Cricket confirmed on Sunday.
The right-handed batsman was retired hurt during the first innings on the Day 1 of the first test at Centurion Park on Saturday. Now he will be away from cricket for two weeks.
"Batsman Dhananjaya de Silva, who suffered a 'Thigh Strain,' while batting in the 01st Test Match vs South Africa, will not be able to play for about 02 weeks. The player has sustained a grade 2 tear on his thigh," Sri Lanka Cricket wrote in their statement on Sunday.
Silva's absence would leave a huge void in Lanka's batting and bowling line-up. He was batting on 79 as he cruised through for a comfortable single, immediately falling to the ground after completing the run.
Sri Lanka ended the opening day of the Centurion Test on 340/6 as Dinesh Chandimal (85) and Dhananjaya de Silva (79) both scored fifties in the 1st innings. The 131-run 4th wicket partnership between Chandimal and Dhananjaya revived Sri Lanka after an unstable start to their innings at 54/3.
Notably, there is no substitute in lieu with injured players, so in that case, Sri Lanka will have to play with just 10 batsmen for the rest of the Boxing Day Test, with the second Test starting on January 3 in Johannesburg.
As Silva is the key player of Sri Lanka, they will be hoping to have him fit for the home series against England that starts in Galle on January 14.