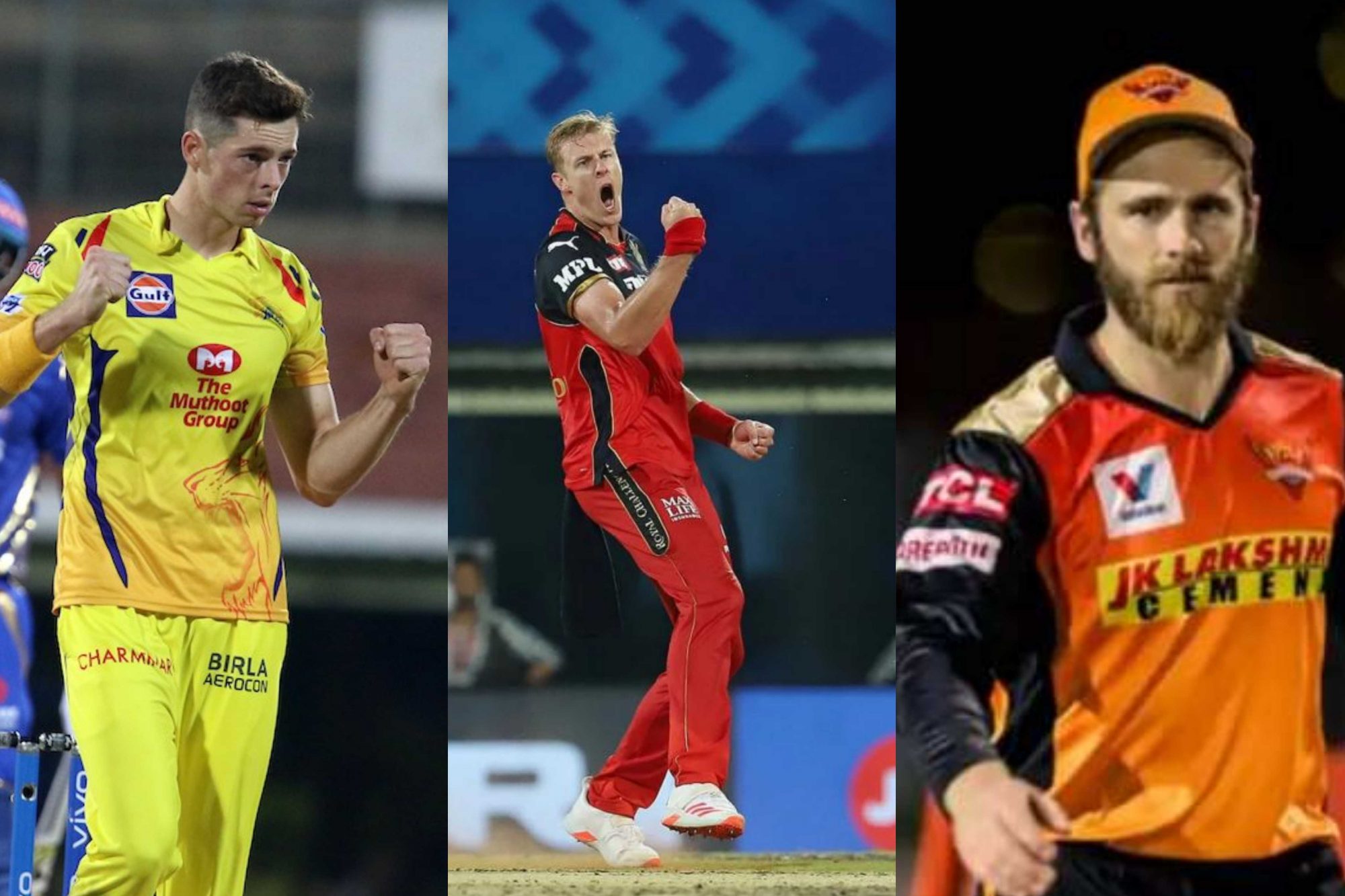 Mitchell Santner, Kyle Jamieson, and Kane Williamson | Source: Twitter
The 14th edition of the Indian Premier League (IPL) has been suspended indefinitely and most of the foreign players have been sent back home safely.
While Australian players have headed to the Maldives for their quarantine and all the England players have headed back to their home safely, there are few kiwi players — Kane Williamson, Mitchell Santner and Kyle Jamieson who are still in a mini bio bubble in New Delhi.
Why Haven't Kiwi Players Headed Back To Home?
Many of you might be thinking that why haven't the trio of Kane Williamson, Kyle Jamieson, Mitchell Santner headed back to New Zealand. So here is an answer for you.
The Kiwi players – Kane Williamson, Kyle Jamieson, Mitchell Santner – and physio Tommy Simsek are still in a secure mini-bubble in New Delhi as they are scheduled to directly fly to United Kingdom with the Indian Players on May 11.
New Zealand are set to face England in a two-match Test series, starting on June 2, at Lord's. The series would serve as a preparation for the BlackCaps before the all-important clash against India in the World Test Championship final.
"New Zealand's IPL-based Test contingent will depart from India for the United Kingdom on May 11th – the earliest date an exemption for their arrival in England could be obtained. Williamson, Jamieson and Santner, as well as physio Tommy Simsek, will remain in a secure mini-bubble in New Delhi before departing for the UK," the NZC said in a statement.
On the other hand, New Zealand trainer Chris Donaldson and Kiwi pacer Trent Boult will head home, missing Tests against England before travelling to the United Kingdom for the clash against India.
The statement confirmed that Boult will travel to the UK in early June, with a possibility of the left-arm seamer missing the first clash and potentially the second, due to COVID-19 protocols.
"Along with the balance of the New Zealand-bound IPL players, support staff and commentators, Boult is scheduled to depart New Delhi tomorrow on one of two charter flights, arriving in Auckland on Saturday before undergoing managed isolation. All going as planned, the Kiwi kingpin will leave MIQ on May 22 and will spend a week at home with his family, training at Mt Maunganui before departing for the UK in early June," the statement said.
The IPL was suspended on May 4 after players and staff in at least three of the eight competing franchises tested positive for the coronavirus which has swept through India in recent weeks.
More than 300,000 new cases per day have been recorded and the Indian health service is under severe strain.