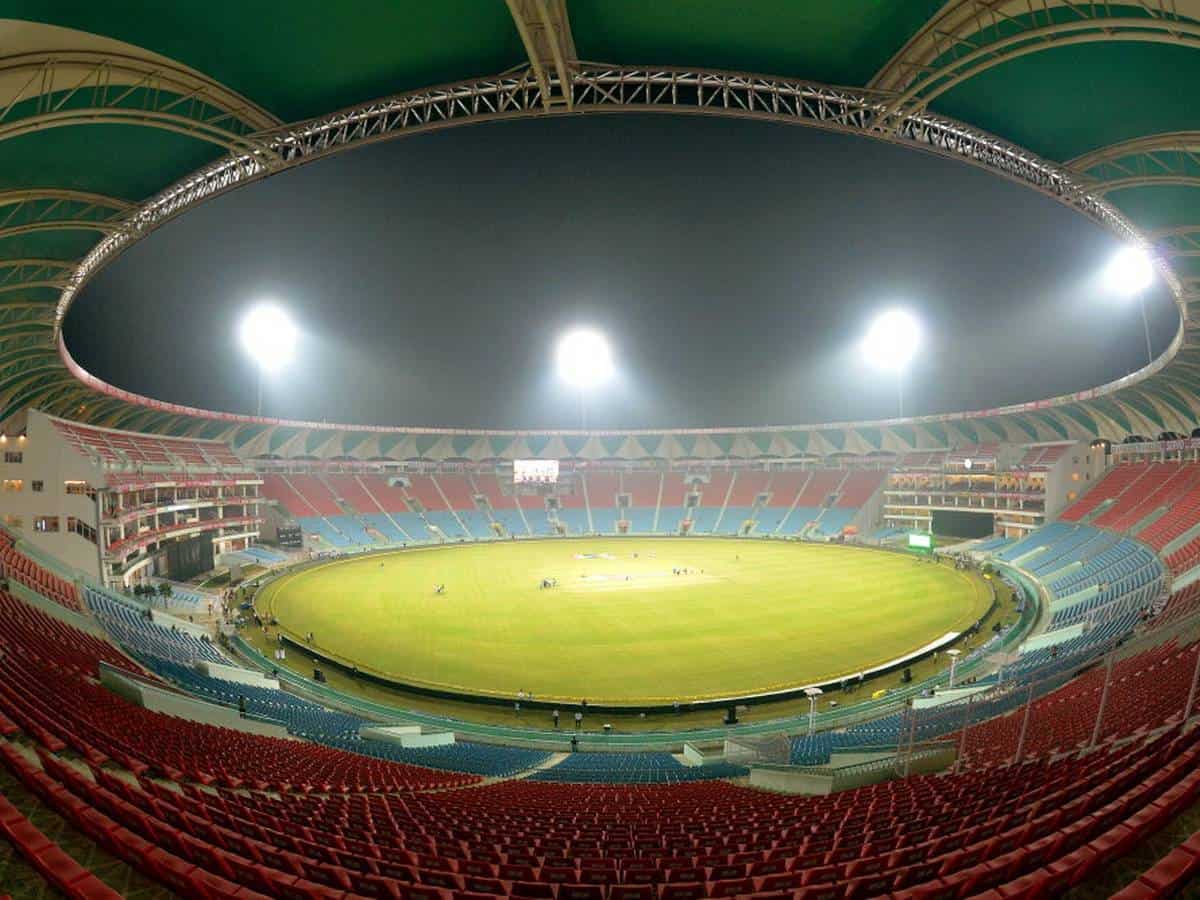 Ekana Stadium | Image: Facebook
The BCCI AGM on December 24th will decide on the future of addition of a new team in IPL 2021. If the permission of including teams is approved in BCCI's AGM, the city of Ahmedabad is certain to be included as one of the franchise. Now another contender in form of the city of Guwahati has decided to throw their hat in the ring.
The secretary of Assam Cricket Association (ACA), Devajit Lon Saikia, on Thursday stated that Guwahati would be proposed as one of the teams during the AGM.
However, if reports are to be believed, the BCCI may not agree to ACA's request of Guwahati being included as a team in the Indian Premier League. As per the Board of Control for Cricket in India (BCCI) apart from Ahmedabad, one among Pune, Lucknow and Kanpur would be the other team in the tournament.
"Team are not granted to any state associations. BCCI AGM may approve inclusion of 1 or 2 teams for the next edition. Ahmedabad will be one of the city, other cities like Pune, Lucknow, Kanpur can also be included in the list. Inclusion of Guwahati in the list of potential cities at this stage is unlikely," the senior BCCI official was quoted as saying in InsideSport.
As of now, it has been seen that BCCI President Sourav Ganguly, Secretary Jay Shah is completely in favour of introducing new teams from the next edition itself, but few others are questioning the feasibility of IPL teams for the 14th edition.
"Time is too short for the introduction of the new teams for IPL in 2021. Tendering, players auction and most importantly getting all the stakeholders on the same page will be really challenging in the short-time span. We are of the view, any addition to the team should only happen for IPL 2022," another BCCI official said.
"Ten teams will mean 94 matches in the home and away format. That implies a bigger window for the tournament, which may be tough given the current situation", another BCCI official added.