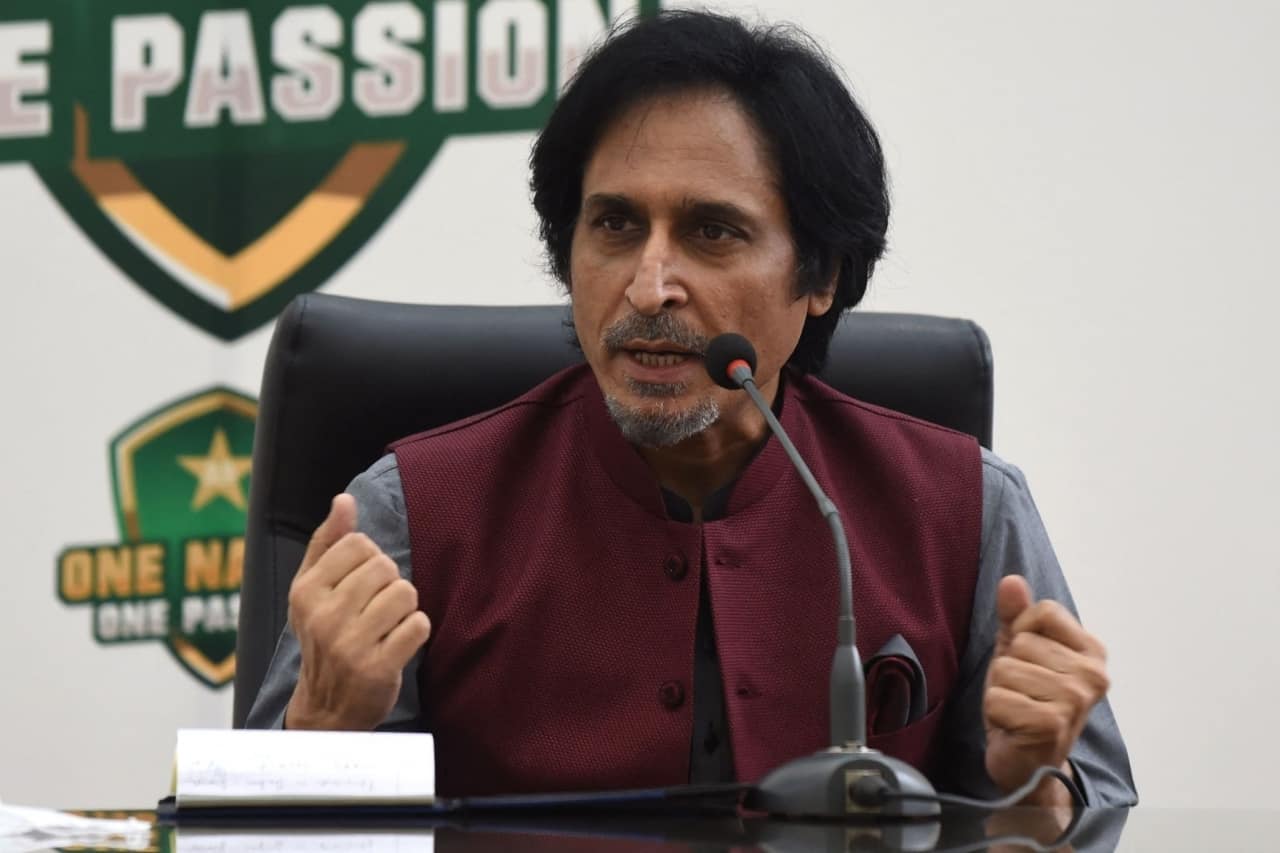 Ramiz Raja | Source: Twitter
Pakistan Cricket Board (PCB) chairman Ramiz Raja has taken an indirect jibe at the Indian Premier League (IPL) following team India's gut-wrenching semi-final exit from the ICC Men's T20 World Cup 2022.
Raja arrived in Australia ahead of Pakistan's final match against England on Sunday, November 13 at Melbourne Cricket Ground. During an interaction with the media, the PCB chairman stated that Pakistani players have done a lot better than the billion-dollar league cricketers.
"Hum apne aap ko doubt karte rehte hai. Aap dekhe world cricket kitne piche reh gayi hai aur Pakistan kitna aage nikla hai. Aap dekhe, iss World Cup me nazar aagaya ki billion-dollar ki industry wali teams peeche reh gayi hai aur hum jo hai woh upar nikal gaye hai."
[We kept doubting ourselves. We have come forwards while world cricket lags behind. Look at billion-dollar industry teams, they are lagging behind. We must be doing something right.]
Since the inception of the Pakistan Super League (PSL), the constant comparison with the Indian Premier League has become a never-ending debate in world cricket.
With the involvement of plenty of international players and the amount of money involved, the Indian Premier League has gained much popularity in world cricket while PSL hasn't lagged behind in producing world-class players.
Babar Azam-led Pakistan were on the brink of elimination a week back when they went on to lose two back-to-back matches against the arch-rivals India and Zimbabwe.
However, they bounced back stronger and won their next three consecutive matches against the likes of Netherlands, South Africa and Bangladesh to make it to the semifinals of the tournament.
The Men in Green then produced a stellar all-around show to outclass Kane Williamson-led New Zealand in the semifinals to reach the T20 World Cup final for the first time since 2009.
Pakistan will take on England in the final of the showpiece event on Sunday, November 13 at Melbourne Cricket Ground. The Jos Buttler-led side thrashed India by 10 wickets in the semifinals to reach the finals.