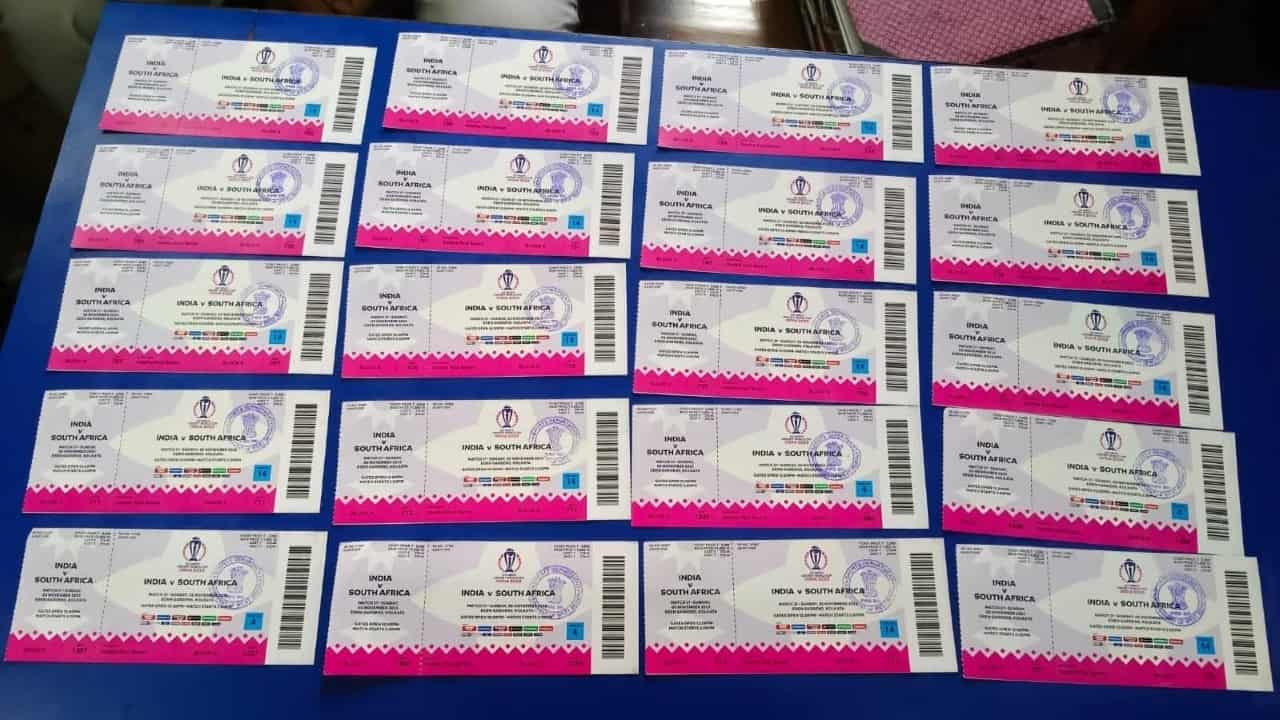 Complaint Filed Against BCCI for Selling World Cup Tickets on the Black Market | Source: X
In a significant development, a cricket fan has reported a police complaint against the BCCI, Cricket Association of Bengal (CAB), and Bookmyshow for the illegal sale of tickets for the India vs South Africa match.
This comes after the arrest of a person, named Ankit Agarwal from Kolkata, who was caught selling tickets for the India vs South Africa match, scheduled for November 5 originally priced at INE 2500 for INR 11,000.
As per CricToday's report, the Kolkata police have acted promptly by serving notices to the BCCI, CAB, and BookMyShow, compelling them to attend the Maidan police station on November 2 as part of the ongoing investigation.
While other teams in the ongoing 2023 World Cup have suffered defeats, Team India remains undefeated, securing victory in all six of their matches.
They are scheduled to face Sri Lanka at Wankhede Stadium in Mumbai on Thursday, November 2, before clashing with South Africa on November 5 in Kolkata.