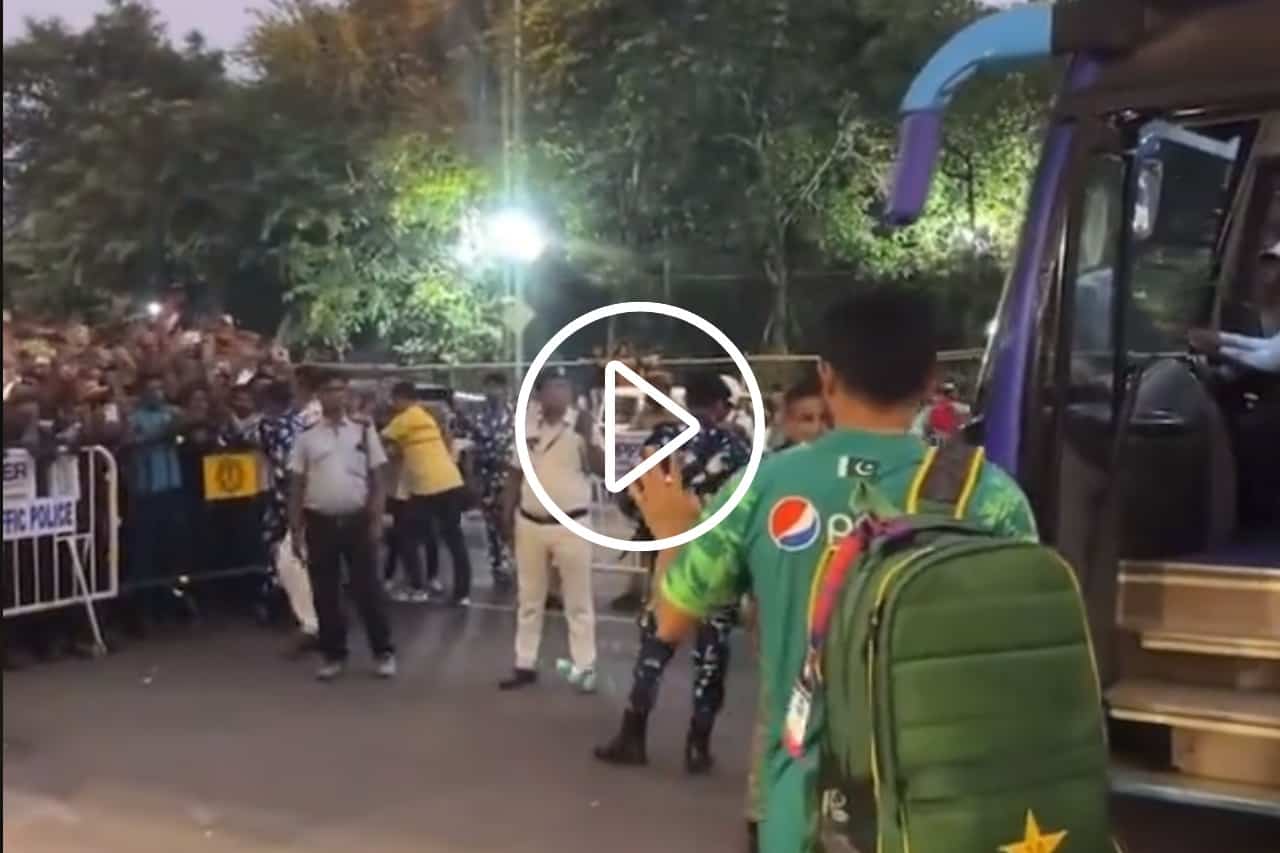 Babar Azam appreciating his fans | Source: X/Twitter
Pakistan skipper Babar Azam got a massive roar of approval from the fans outside the Kolkata hotel where the Pakistan team was staying. As he made his way to the bus headed for Eden Gardens, the crowd erupted with cheers, chanting his name, and waving, to which Babar Azam responded with a friendly wave of his own.
Watch Video: Fans Gather Outside Kolkata Hotel for a Glimpse of Babar Azam
Babar Azam finds himself in a tight spot as Pakistan reels from back-to-back losses in the 2023 World Cup. Their tournament hopes hang by a thread, with a crucial do-or-die match against Bangladesh scheduled for Tuesday at Eden Gardens, Kolkata. However, even a victory may not be enough to secure their semifinal berth.
Reports from Pakistan suggest that the Pakistan Cricket Board (PCB) is contemplating a change in leadership after the 2023 World Cup due to the team's lacklustre performance. Mohammed Rizwan and Shaheen Afridi are emerging as top contenders for the captaincy role.