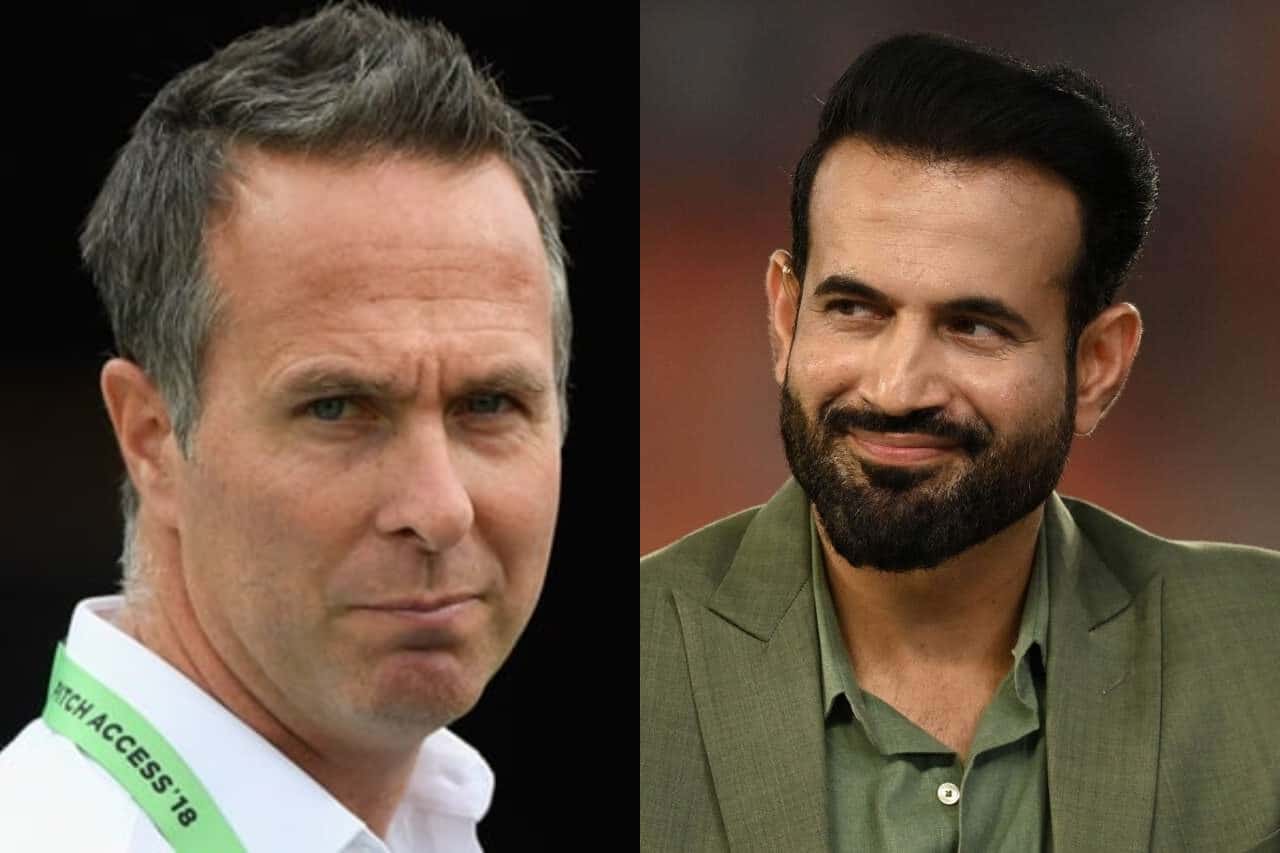 Michael Vaughan and Irfan Pathan | Source: X/Twitter
Irfan Pathan, the former Indian cricketer known for his outspoken views, recently took a cheeky dig at both the England fans and the former England captain, Michael Vaughan. This came in response to England's humiliating loss to Sri Lanka in Bengaluru on Thursday, October 26.
With this loss, England has now suffered its fourth defeat in the 2023 World Cup. Among the five matches they have played, their only win was against Bangladesh. Currently, they find themselves at the bottom of the points table, and their chances of qualifying for the semifinals appear incredibly dim.
England's outing with the bat against Sri Lanka turned out to be a rather embarrassing affair, as they were bowled out for just 156 runs after their captain Jos Buttler decided to bat first. Sri Lanka, in response, cruised to the target in just 24.5 overs.
Notably, there were English fans and journalists who claimed that the cricket craze in India was lacking, pointing to vacant stadiums during World Cup matches, despite them eventually filling up.
In response, Irfan Pathan took a jab at these fans and journalists, suggesting that they should prioritise their own cricket team rather than scrutinising the Indian crowd in the stadiums.
Taking to Twitter, Irfan Pathan said:
"Some people were more concerned about empty seats in the stadiums, when it would have been wiser to focus on their cricket."
Michael Vaughan was one of those who expressed concerns over low fan attendance during India vs Afghanistan match at Arun Jaitley Stadium, Delhi.
For England to secure a spot in the 2023 World Cup semifinals, they must win their remaining matches convincingly and rely on favourable outcomes in the remaining teams' matches.