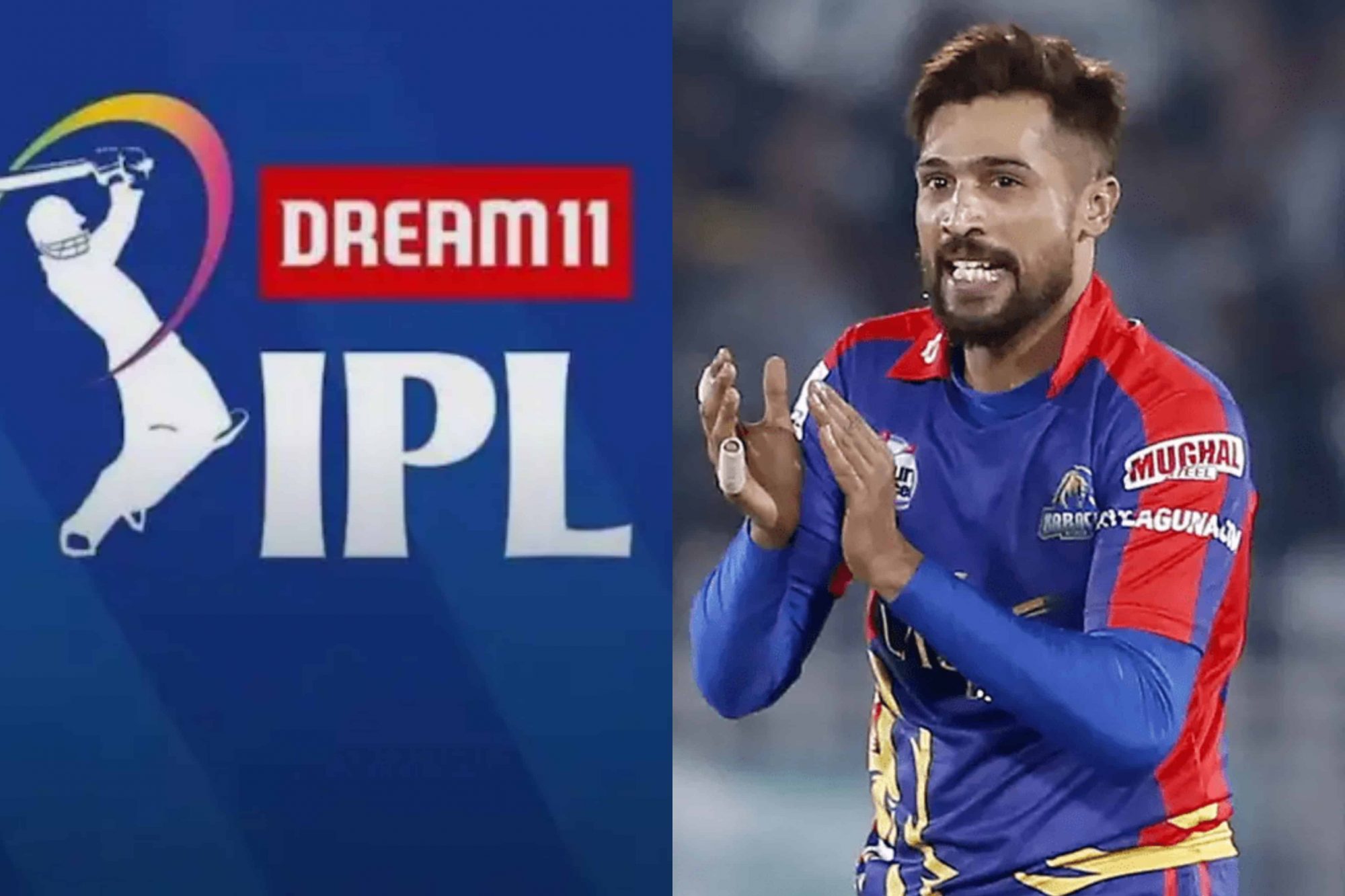 Mohammad Amir | Source: Twitter
Former Pakistan pacer Mohammad Amir, who is currently living in the United Kingdom with his family has opened up on his plans to participate in the Indian Premier League (IPL). Notably, Amir announced his retirement from international cricket at the age of 28 in December last year.
Here it is to be noted that Pakistan players are banned in the IPL due to the ongoing political tensions between the two nations. However, Amir can play in the IPL if he holds British citizenship. Former Pakistan pacer Azhar Mahmood had played for Punjab Kings in the IPL after obtaining British citizenship.
Amir had put some serious allegations on the Pakistan management including Waqar Younis and Misbah-ul-Haq last year, which as per him were the reasons behind him losing interest to play for the country. He had later said that he will be available once the current management changes.
In a recent chat with Pak Passion, the pacer opened up on various matters in Pakistan cricket, apart from sharing his plans of attaining British citizenship and playing in the IPL. Amir said he plans to stay in the UK with his family in the future and will see how things go before taking a call on applying for British citizenship.
I Plan To Play For Another 6 or 7 Years: Mohammad Amir
"At the moment I've been granted indefinite leave to remain in the United Kingdom. I'm enjoying my cricket these days and plan to play for another 6 or 7 years so let's see how things go. My children will grow up in England and receive their education there so no doubt I will be spending a fair amount of time there," Mohammad Amir said.
Given that he has shifted base to Britain, Amir also has the choice to opt for British Citizenship, which he can get easily given his wife is British and then Amir can take Azhar Mahmood's route to play in IPL.
"At the moment, I've not really thought about the other possibilities and opportunities available and how things will turn out when I receive British citizenship in the future," Amir said on obtaining British Citizenship.
Mohammad in his controversial international career played 36 Tests, 61 ODIs and 50 T20Is. He had cited 'mental torture' by the management as the reason behind his decision and said he can't continue playing under the current Pakistan team management. Amir last turned up for the Men in Green in a T20I against England in August 2020.