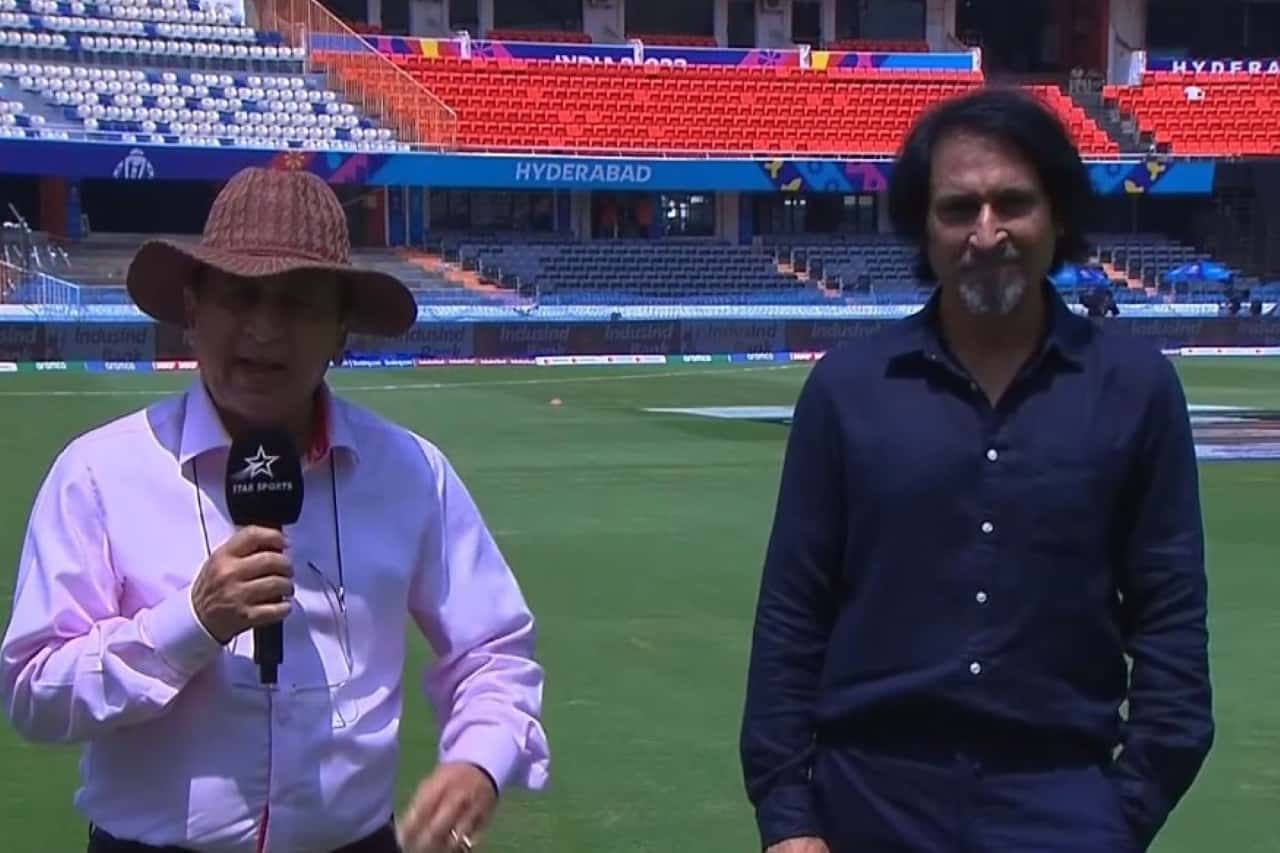 Sunil Gavaskar & Ramiz Raja | Source: X/Twitter
Ahead of the ICC World Cup 2023, the former Pakistan cricketer Ramiz Raja travelled to India and was spotted co-hosting a pre-match show with former Indian cricketer Sunil Gavaskar during the Pakistan vs New Zealand warmup match on September 29 at Hyderabad's Rajiv Gandhi International Cricket Stadium.
For the uninitiated, Ramiz Raja, who previously served as the chairman of the Pakistan Cricket Board, made the statement that Pakistan might boycott the World Cup 2023 if Team India refuses to travel to Pakistan for the 2023 Asia Cup. He consistently reiterated this stance, and eventually, India did skip the Asia Cup, while Pakistan had to travel to India for the ICC World Cup in 2023.
"If Pakistan doesn't take part in the World Cup scheduled in India next year, who will watch it? We have a clear stand: If the Indian team comes here then we will go for the World Cup. If they don't come then they can play the World Cup without us," Ramiz Raja had said.
"We will adopt an aggressive approach. Our team is showing performance. I've always said we need to improve the economy of Pakistan cricket, and that can only happen when we perform well. In the 2021 T20 World Cup, we beat India. We beat India in the T20 Asia Cup. In one year, the Pakistan cricket team defeated a billion-dollar economy team twice," Raja had added.
Following Ramiz Raja's decision to travel to India, despite his earlier calls to boycott the 2023 World Cup, social media users began to criticise him, accusing him of being hypocritical.