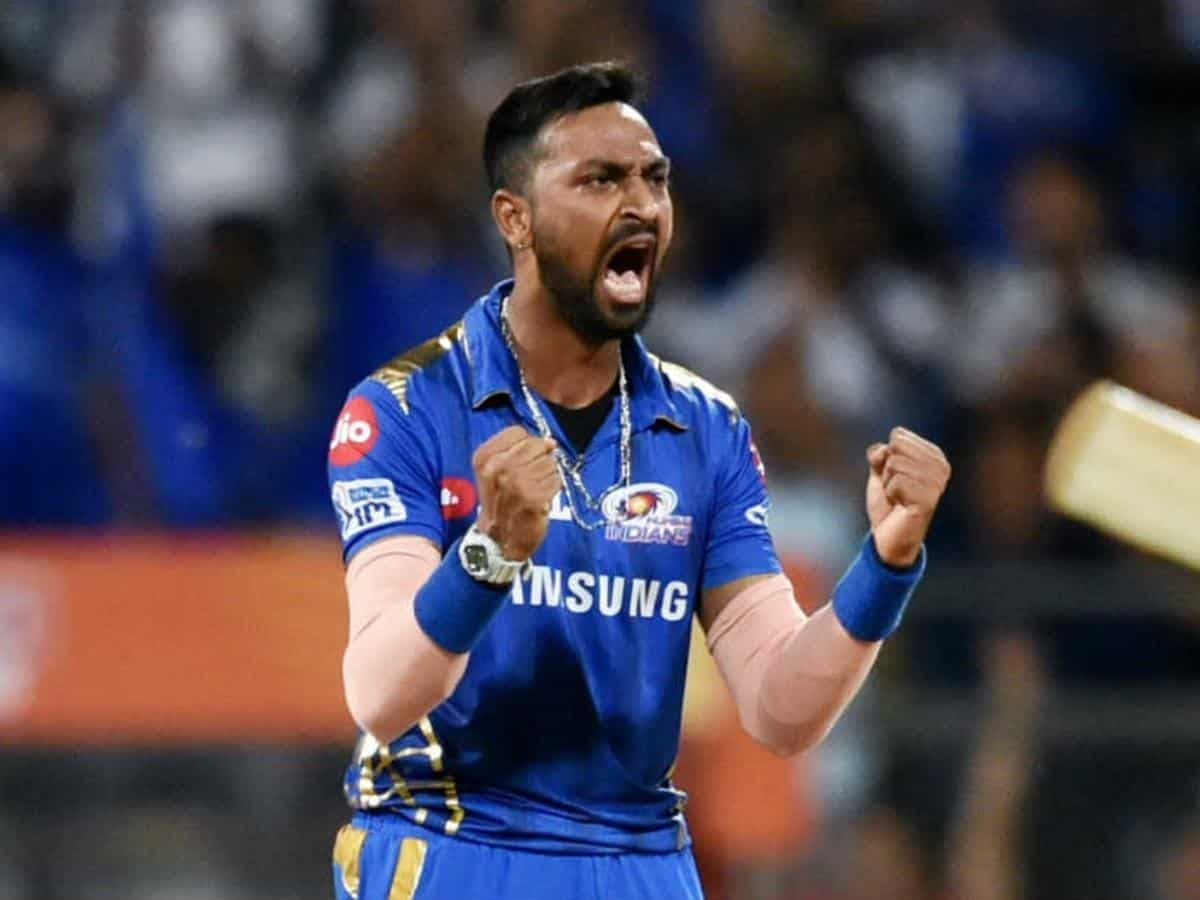 Krunal Pandya | Image: Twitter
Indian cricketer Krunal Pandya was detained at the Mumbai International Airport by the Directorate of Revenue Intelligence (DRI) on Thursday for allegedly being in possession of undisclosed gold and other valuables, DRI sources said. The DRI has told him to pay the duty. He is still at the Airport.
"Krunal had returned shortly after 5 pm by a flight from UAE when he was stopped at the airport by DRI personnel," the sources said as per Times of India.
As per government rules, for Indians flying in from Dubai, male passengers can only import 50,000 INR worth of duty-free gold jewellery. Females, on the other hand, are allowed to carry double the amount.
India star all-rounder Krunal Pandya was in the United Arab Emirates (UAE) for the recently concluded Indian Premier League (IPL) 2020 and was part of the champion team Mumbai Indians.
It is worth noting that Mumbai Indians won the title for the second consecutive year and the fifth time by defeating Delhi Capitals by five wickets in the final game of the league.
Krunal Pandya, however, didn't have a good season this year. He played 16 matches this year and accumulated only 109 runs and took just six wickets.