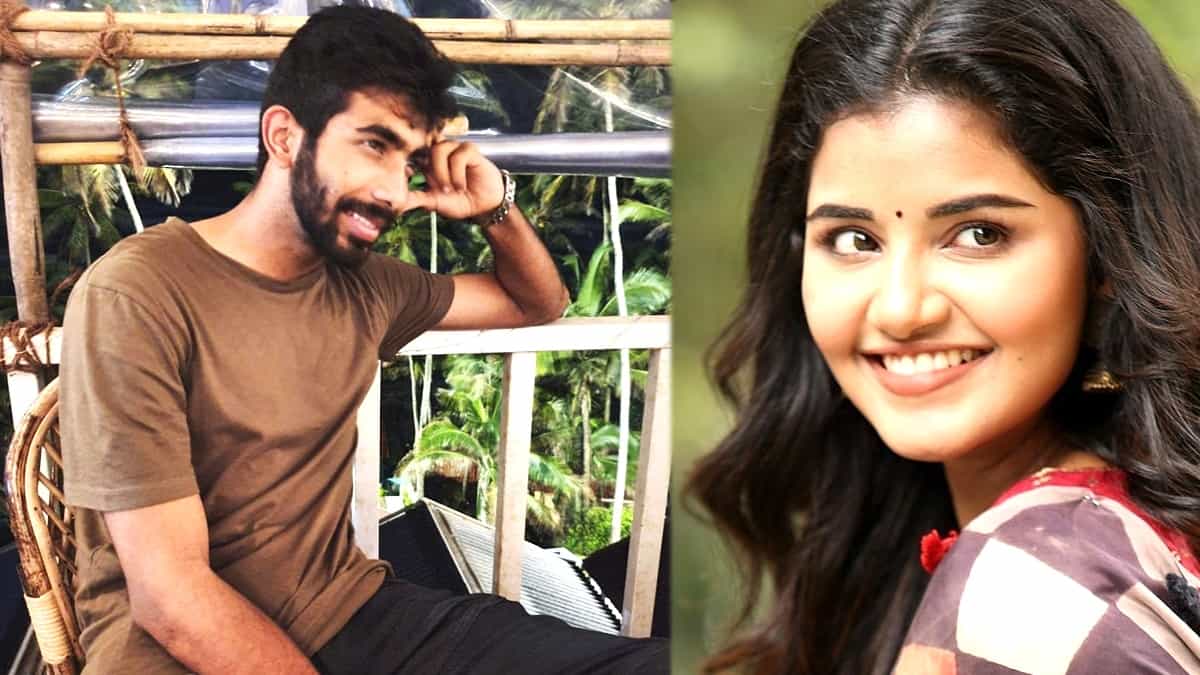 Jasprit Bumrah and Anupama Parameswaran
Team India's star pacer Jasprit Bumrah, who has taken a break for his marriage from international cricket, has various rumours float around regarding his future wife. Bumrah missed the fourth Test against England in Ahmedabad due to personal reasons and it sparked off rumours that he is getting hitched to Anupama.
If reports to be believed, the pacer was getting married to South Indian actress Anupama Parameswaran. The rumours of them dating and getting married started doing the rounds as soon as people got to know that Bumrah's personal break was for his marriage.
However, all those rumours can be put to bed, as Anupuma's mother has clearly denied any of those rumours. In a recent interview, her mother has completely rubbished the claims that her daughter was going to get married to Bumrah.
Sunitha Parameswaran told Manorama Online that her daughter and Jasprit Bumrah are only good friends, brushing aside the news or rumours as jokes. As a matter of fact, Anupama also denied dating the 27-year old Indian speedster. She cleared the air by stating that they are merely good mates. Earlier, there were also rumours that Bumrah was dating Telugu-Tamil actress Raashi Khanna.
"A new story would appear when everyone begins to forget about Anupama. We take it only in the positive sense. There were many stories linking Anupama and Bumrah earlier too. I think these stories were created bythose who didn't like them following each other on Instagram. I suppose they had un followed each other after such untrue stories were spread. Once, Bumrah was staying in the same hotel as Anupama's where she had gone for a shooting. It was then that they had met each other for the first time. I don't understand why such a story has popped up now," Sunitha stated as quoted by Onmanorama.
While Anupama's name is certainly out of the list, the fans still wait for the official announcement of the girl who will be partnering with the pacer for a lifetime.
Earlier reports had claimed that sources in the BCCI have confirmed that Bumrah is set to get married soon and has taken a leave to prepare for the same.
"He informed the BCCI that he is getting married and has taken the leave to help in preparations for the big day," the source said.
Bumrah played two Test matches in the recently-concluded four-match series, where he picked up four wickets.