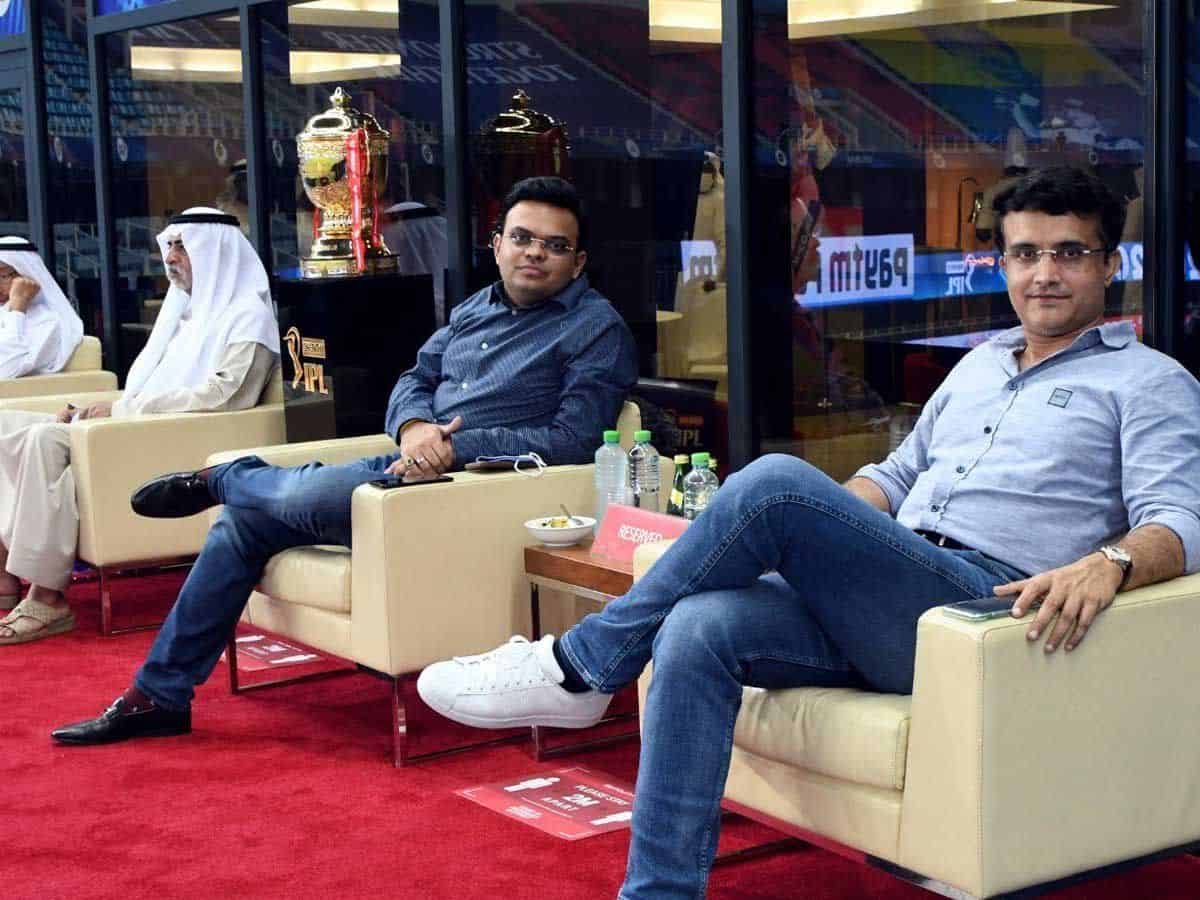 IPL 2021: Overseas players' quota could be increased | Image Source: Twitter
The Board of Control for Cricket in India (BCCI) is planning to expand the tournament for quite some time and if reports to be believed, IPL 2021 will have nine teams participating in the tournament. It is also being speculated that the ninth team would be Ahmedabad based.
Meanwhile, in a bid to increase the competitiveness and maximise the services of the overseas players, a BCCI official has suggested that five overseas players should feature in a Playing XI instead of four.
As per report of Times Of India, a top BCCI official stated that most star overseas players end up warming the bench throughout the tournament which is not how it should be.
"There are quality overseas players who are warming the bench every season because of the restriction. An added overseas player will balance out that need," the official suggested.
Inclusion of new team in the tournament would call for a mega auction and the franchises are not very supportive of it. The mega auction would mean that the franchises will have to plan extensively for a new core and they don't have much time for that. Talking about other drawback, the revenue of the teams will also be affected if the new teams are introduced ahead of the next edition of the Indian Premier League.
"Teams are already finding it difficult to ensure quality. If we look at most IPL squads, around seven to nine players form the core while two to three players per squad are rotated to find the right balance. Now, if eight franchises are increased to 10, that quality further gets diluted.
"IPL's core – the very essence of having a salary purse every year – is to ensure the overall quality of all eight franchises remains somewhere at the same level, regardless of an individual franchise's spending capacity. If two extra teams draw from the same pool of cricketers at the auction, can the quality be guaranteed," existing franchises asked as per the Times of India.
Meanwhile, the 13th edition of the Indian Premier League has just got concluded with the defending champions Mumbai Indians defeating Delhi Capitals in the final game by five wickets. Mumbai Indians lifted the trophy for the fifth time in 13 years.