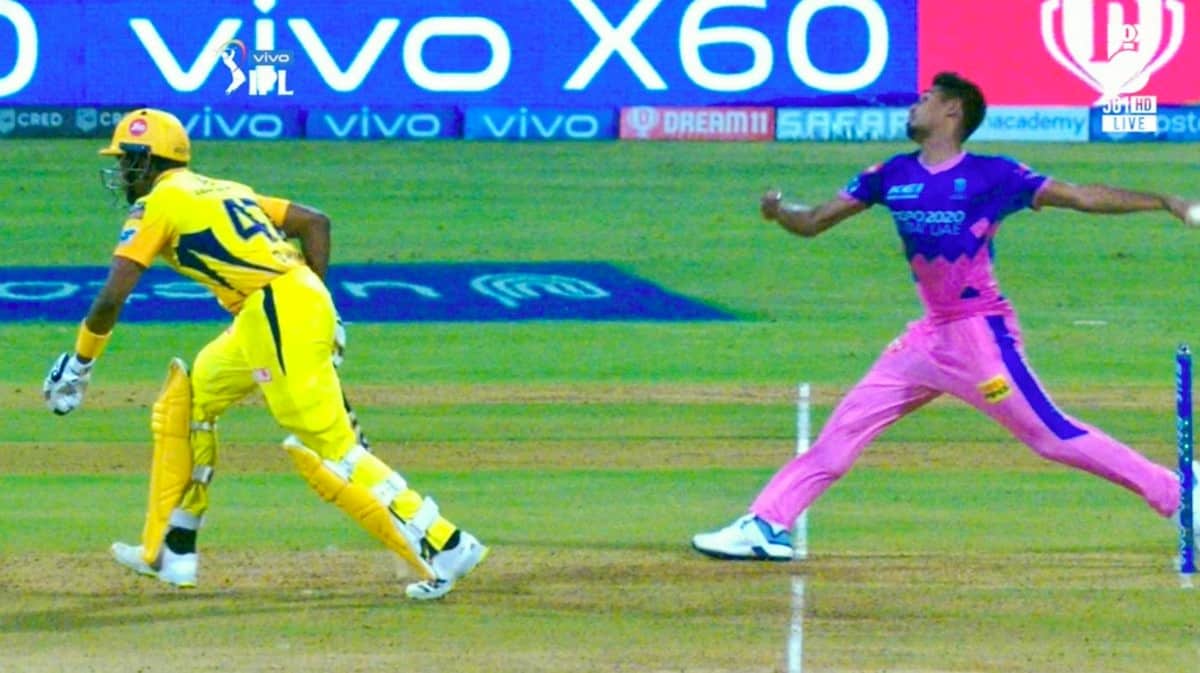 Dwayne Bravo and Mustafizur Rahman | Source: Twitter
The veteran commentator, Harsha Bhogle has called for 'Mankading' to be mandatory to stop the undue advantage in favour of the batsmen.
Notably, Bhogle's comments came during the 12th match of the Indian Premier League which was being played between Chennai Super Kings and Rajasthan Royals at Wankhede Stadium, Mumbai.
Actually, in the first innings, Mustafizur Rahman bowled a no-ball and on replays it was seen that Dwayne Bravo, who was on non-striker's end was almost a yard in front of the bowling crease. On seeing Bravo already a yard in front of crease, Bhogle came up with 'Mankading Mandatory' comments.
The veteran commentator even called it nonsense to associate Mankading with the 'Spirit of the game'. He further said that it is the right of bowlers to run batsmen out at non-striker's end.
"Look where Bravo is. That is why I believe you're entirely within your rights…it should almost be mandatory in team meetings to say, run him out. All this talk about not being in the spirit of the game is so much nonsense," Bhogle was quoted as saying during commentary.
The controversy over unique type of dismissal 'Mankdaing' was sparked back in 2019 when KXIP skipper Ravichandran Ashwin decided to run Jos Buttler out at the non-striker's end. Mankading is perfectly legal in the rule books of cricket but has been seen as an act against the sportsmanship spirit. Naturally, Ashwin has faced a lot of criticism for the same.
Even ahead of the tournament, Ricky Ponting, the Capitals' head coach, stated that he would be having chat with the Tamil-Nadu lad in the matter. During the tournament, Ashwin had a chance to pull off the same, but re refrained from doing so.
As long as the match is concerned, it was almost a one-sided affair for Chennai Super Kings. The MS Dhoni and co. managed to put pressure on Rajasthan Royals from the start of 2nd innings, taking wickets at regular intervals. Chennai Super Kings have so far won 2 matches out of 3 in IPL 2021.
CSK will next face Kolkata Knight Riders in their next encounter. The match will be played at Wankhede Stadium in Mumbai on April 21.