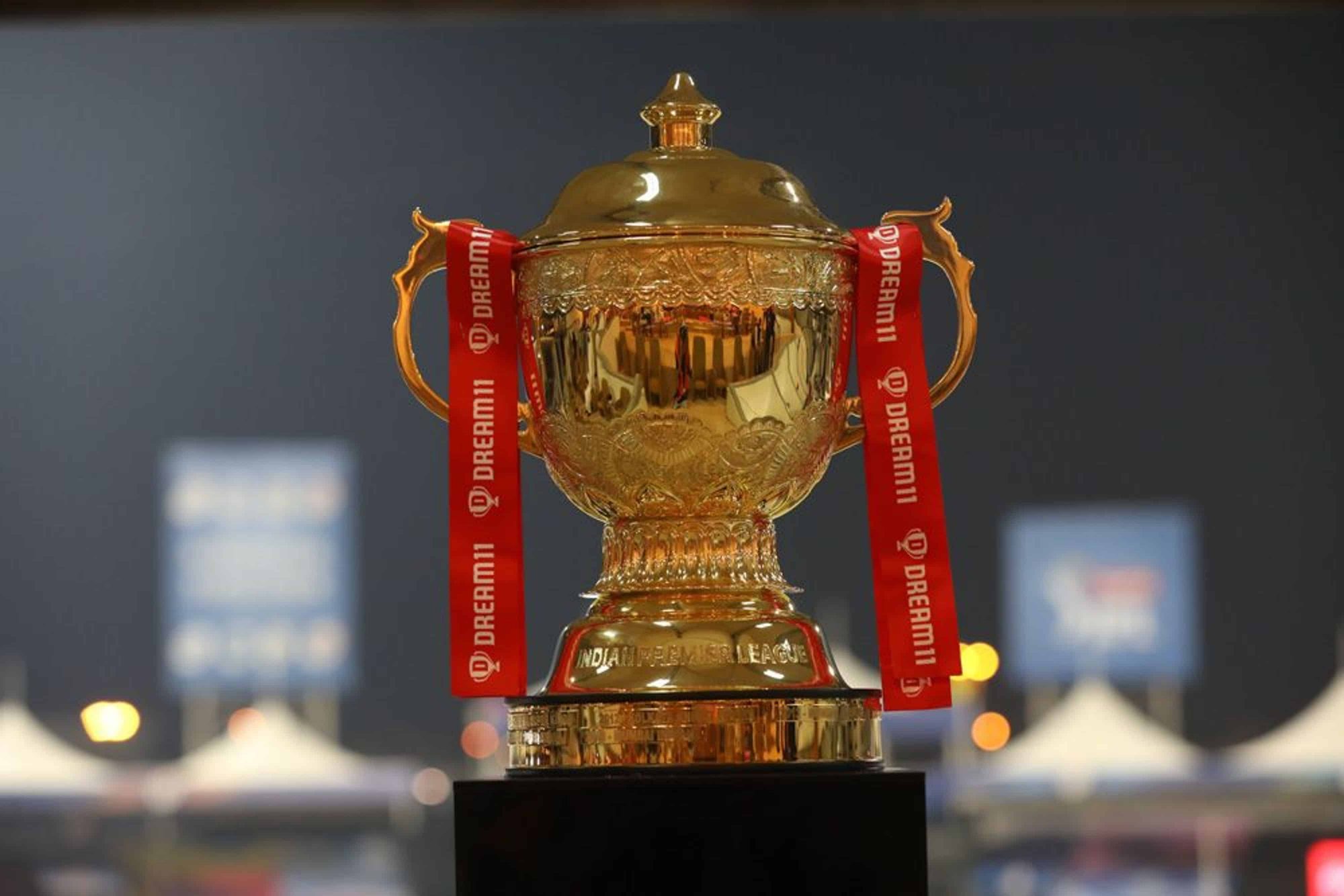 IPL Trophy | Source: Twitter
Chinese smartphone giant Vivo which suspended its sponsorship rights of the 13th edition of Indian Premier League (IPL 2020) is expected to do the same for the rest of the contract period. Vivo will exit from sponsorship of Indian Premier League by transferring their rights to the interested bidders.
Fantasy gaming platform and IPL 2020 title sponsor Dream11 is in the race with Unacademy for the Indian Premier League title sponsorship.
Dream 11 was the IPL title sponsor for the 2020 season, winning a sponsorship for Rs 222 crore, half of the annual payments made by Vivo (around Rs 440 crore) for the sponsorship. However, observing the current circumstances, Vivo decided to get out of the sponsorship.
It is understood that in the current situation when there is tension on the border between China and India. Vivo has decided to pull himself out of the deal for the next two years. A senior BCCI source told PTI on the terms of anonymity.
"It's almost final that VIVO will exit the IPL title sponsorship deal by mutual consent with the board. The source added that there is a clause which allows them to transfer their pending liabilities as one-time title sponsors on the new winner". He stated that if the BCCI agrees on principle, it can happen.
The BCCI official further said that "VIVO paid approximately '440 crore ('2190 crore for 5 years) and now if BCCI invites bids, just like last year when Dream11 paid '222 crore, it might increase but can't be doubled."
According to sources, Dream 11 and the unacademy will submit their proposal to Vivo. The unacademy is an associate sponsor and they are willing to pay more to gain rights from Vivo. It is learned that MPL, which is the kit sponsor of the Indian team, cannot participate in the IPL title sponsor.
BCCI will organize a mini-auction which will be held on February 18 in Chennai for the upcoming edition of Indian Premier League.