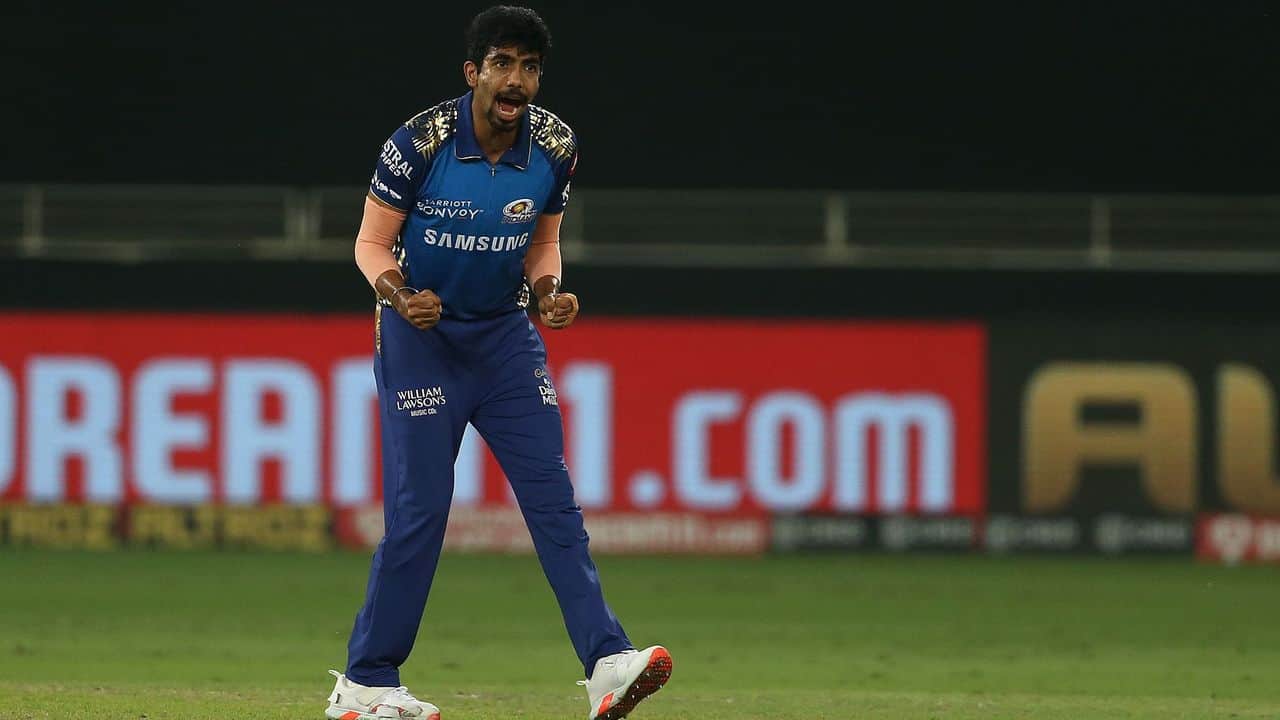 Jasprit Bumrah | Image: BCCI/IPL
Former England skipper Michael Vaughan hailed Indian pacer Jasprit Bumrah and called him best in the world. Vaughan said this after witnessing Bumrah's superb bowling performance against Delhi Capitals in the first qualifier.
In the first qualifier match of IPL 2020 against Delhi Capitals, Bumrah bowled brilliantly, took 4 wickets and conceded just 14 runs in his four overs.
Thanks to Bumrah's phenomenal performance against DC, Mumbai Indians managed to reach the final of the IPL for the sixth time.
"I've got no hesitation in saying that he's the best in the world right now," Vaughan told Cricbuzz.
"10 for 45 in his last three games, I mean you don't see that in T20 cricket. I don't think anyone would argue that Jasprit Bumrah is the best seam bowler in the world currently," Vaughan added.
He Waits And Delivers The Big Ball At The Last Moment: Michal Vaughan
The former England skipper further said that the Indian pacer waits for the right moment to deliver his big ball. He also pointed out how Bumrah got rid of Australia's Marcus Stoinis with a peach of a delivery in the Qualifier game.
"He waits and waits and waits and delivers that big ball right at the last moment. The ball that got Stonis was too quick, it was through him before he knew it," Vaughan said.
Jasprit Bumrah has taken a total of 27 wickets in 14 matches played this season. He is currently the purple cap holder of the ongoing cash-rich league.
Earlier, Mumbai Indians' bowling coach Shane Bond also hailed Bumrah and addressed him as the "best T20 fast bowler in the world" after the game against Delhi Capitals.
"Jasprit, it's a privilege to watch. The best T20 fast bowler in the world go about his work," Bond said in a video posted by Mumbai Indians on Twitter.