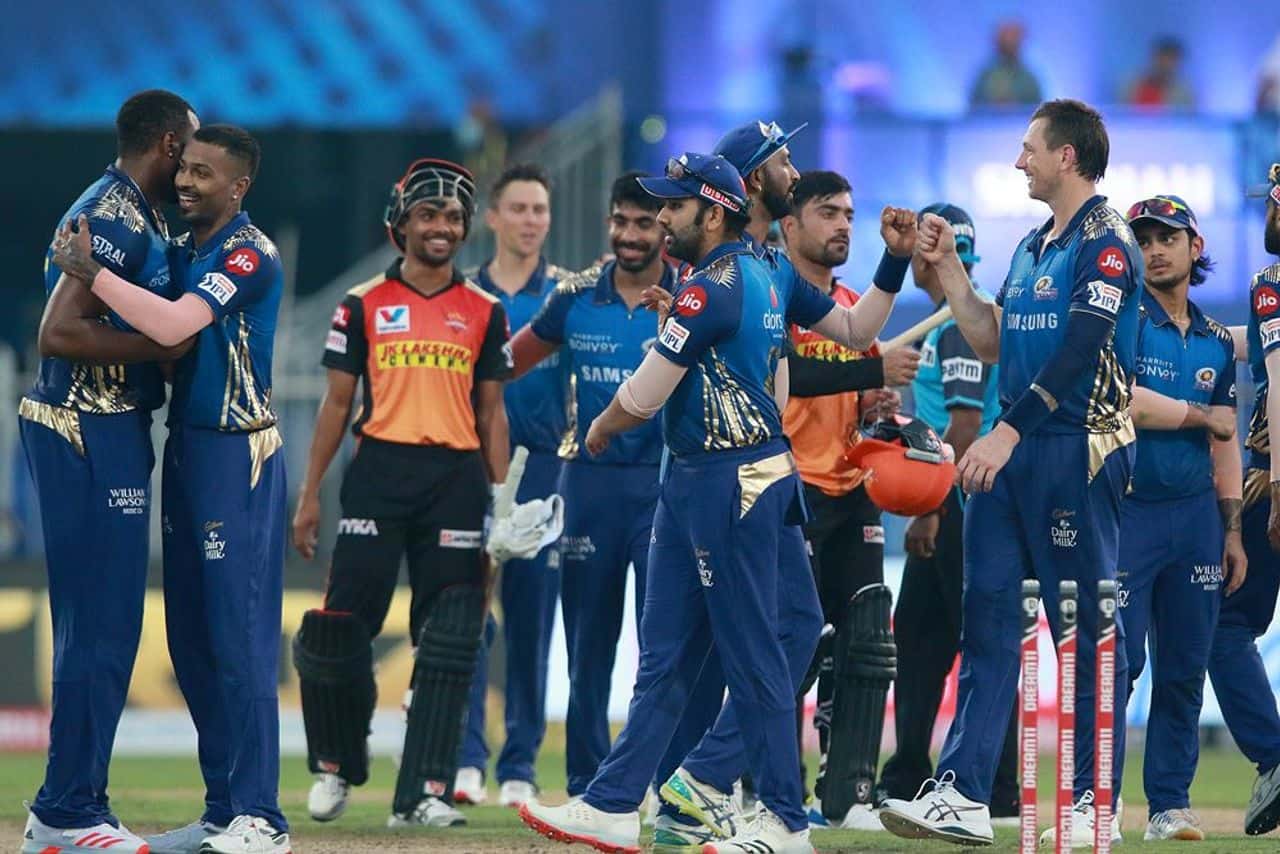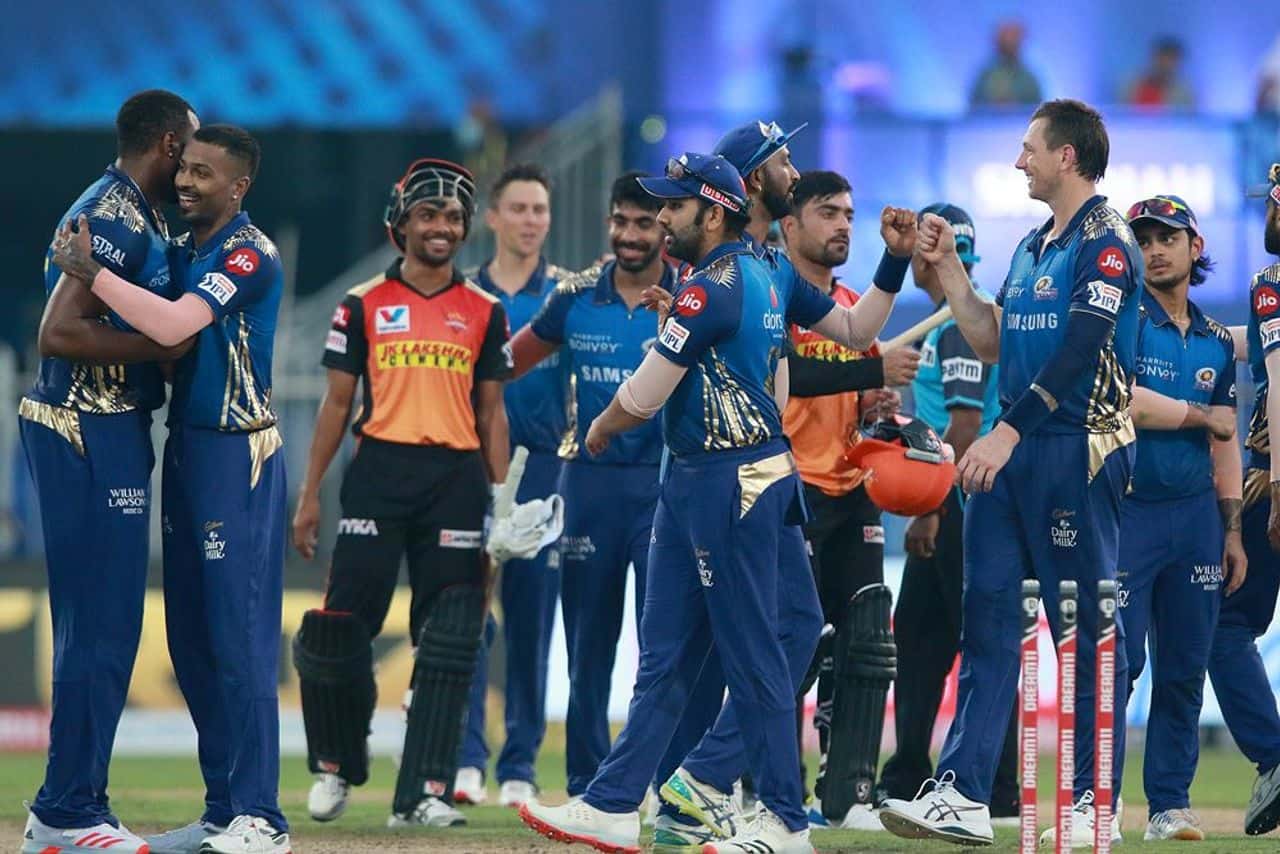 In the 17th match of the 13th season of Indian Premier League, Mumbai Indians (MI) defeated SunRisers Hyderabad (SRH) by 34 runs. Mumbai won the toss and scored 209 runs while batting first. In reply, Hyderabad could score only 174 for 7 wickets. Warner scored the highest 60 runs for SRH. This is Mumbai's third win in the season and 8th overall over Hyderabad.
Mumbai's Jaspreet Bumrah, Trent Boult and James Pattinson got 2-2 wickets. With this win, Mumbai Indians reached the top of the points table with 6 points. Mumbai has won 3 out of 5 matches.
Ishan Kishan's Great Catch Was The Turning Point
Ishan Kishan caught a great catch of Warner on the fourth ball of the 16th over. At that time Hyderabad needed 67 runs off 26 balls to win. Warner was also batting brilliantly. Then Warner lost his wicket on Pattinson's ball. From here, the momentum of the match was shifted towards Mumbai.
Warner's 45th IPL Fifty
David Warner set his record of 45th fifty in Indian Premier League. Warner is the on top of the list of players with most fifties in the tournament. After Warner, Suresh Raina and Rohit Sharma have 38-38 fifty in IPL. At the same time, Virat Kohli and Shikhar Dhawan have so far 37 fifty in IPL.
Manish-Bairstow Could Not Convert into Big
Apart from Warner, Manish Pandey scored 30 and Johnny Bairstow scored 25 runs. Both the batsmen got the start but could not convert it into big scores. At the same time, young players like Priyam Garg, Abdul Samad and Abhishek Sharma could not do anything special for the team in this match.
More than 200 runs scored in a fourth consecutive match in Sharjah
Earlier, Mumbai won the toss and scored 208 runs for 5 wickets. More than 200 runs were scored in a fourth consecutive match in Sharjah. Mumbai's Quinton de Kock scored the highest 67 runs. Mumbai scored 61 runs in the last 5 overs.
Apart from Dickock, Hardik Pandya scored 28, Kieron Pollard scored 25 not out and Krunan Pandya scored 20 not out. Sandeep Sharma and Siddharth Kaul got 2–2 wickets each for Hyderabad. At the same time, Rashid Khan got 1 wicket.
78 Runs Partnership Between de Kock and Kishan
There was a 78-run partnership for the third wicket between Quinton de Kock and Ishaan Kishan. De Kock scored 67 off 39 balls with the help of 4 fours and 4 sixes. He was dismissed by Rashid Khan. Kishan then scored 31 runs off 23 balls. He was dismissed by Sandeep Sharma.
Lowest Runs Scored in Powerplay in Sharjah
Mumbai's team could only manage 48 runs in the first 6 overs. Captain Rohit Sharma (6) and Suryakumar Yadav (18) were also out during the powerplay. This is the lowest score scored during the Powerplay in 7 innings played in Sharjah this season. This is the first time a team has not been able to score 50 runs in the powerplay here.
Rohit Becomes 2nd Most Played Matches Player in IPL
Rohit has reached the second position in terms of maximum matches played by a player in IPL. This is his 193rd match. Prior to this, Suresh Raina has also played 193 matches in the league. MS Dhoni (194) holds the record for most matches played.
New Record in Name of Warner
This was David Warner's 50th match as captain of Sunrisers Hyderabad. Warner added Sandeep Sharma to the squad in place of injured fast bowler Bhuvneshwar Kumar. At the same time, Siddharth Kaul got a chance in the playing eleven in place of Khalil Ahmed.
Playing XI
Mumbai Indians
R Sharma (c), Q de Kock (wk), S Yadav, I Kishan, H Pandya, K Pollard, K Pandya, J Pattinson, R Chahar, T Boult, J Bumrah
SunRisrs Hyderabad
D Warner (c), J Bairstow (wk), M Pandey, K Williamson, P Garg, A Samad, A Sharma, R Khan, S Sharma, S Kaul, T Natarajan