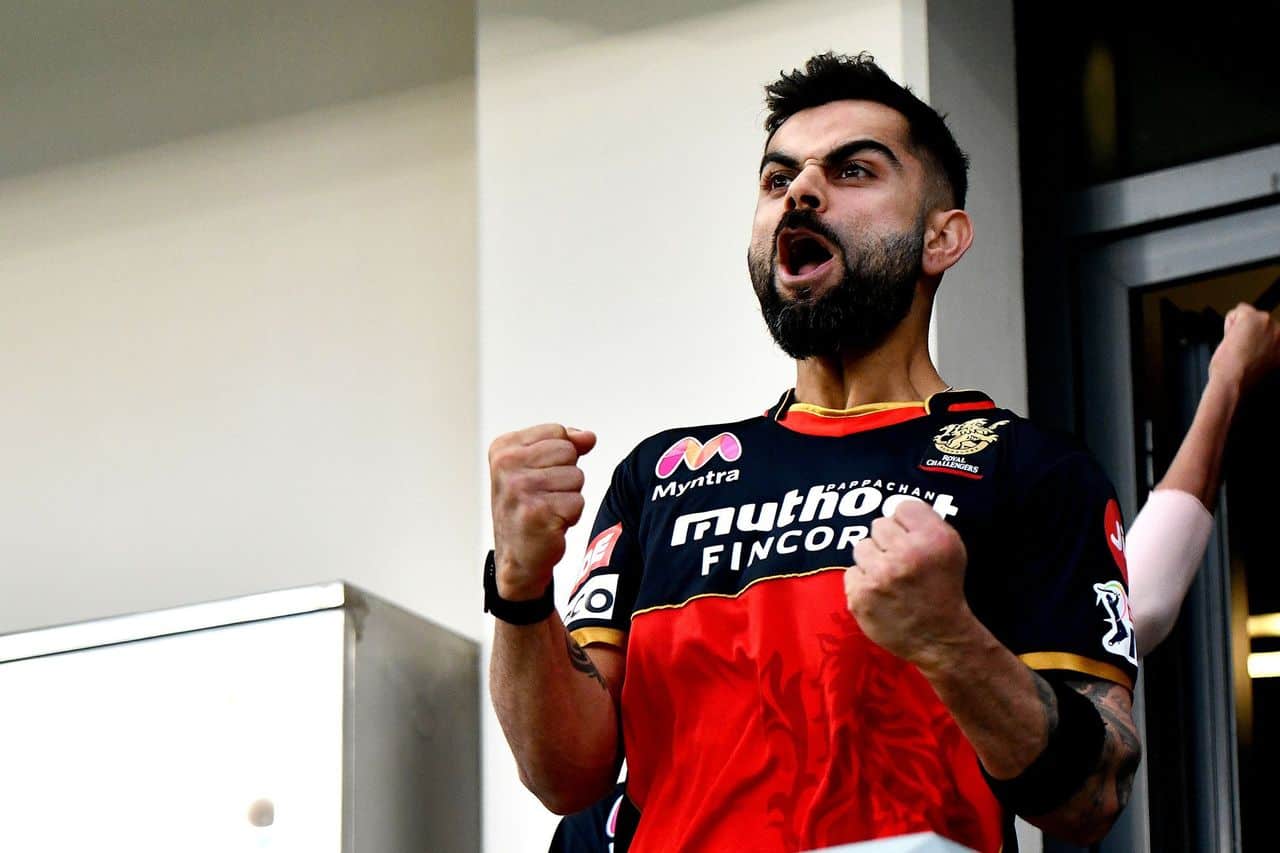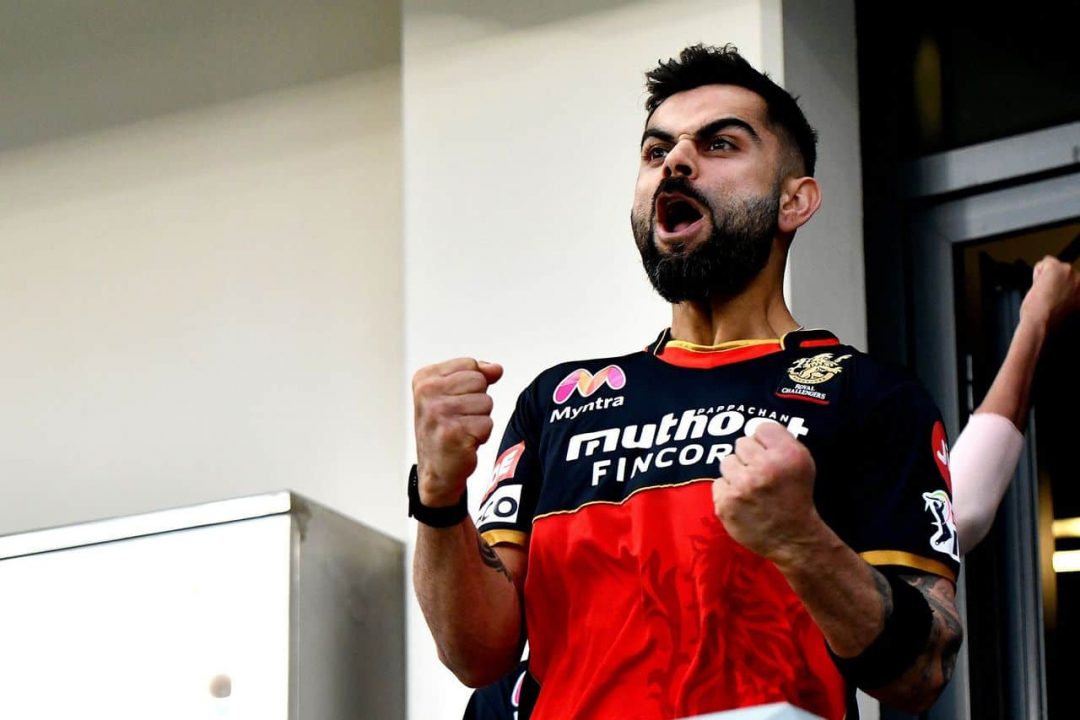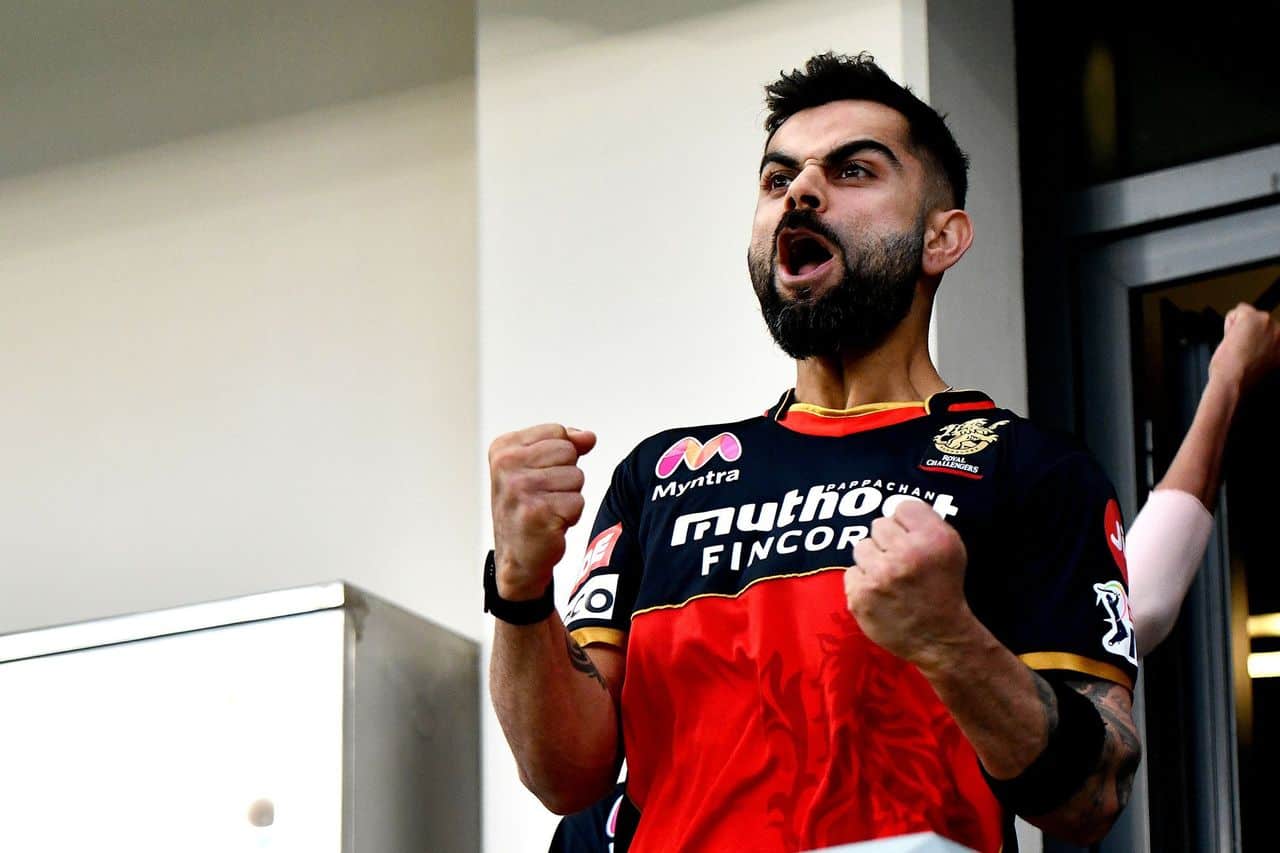 In the match 33 of Indian Premier League 2020 (IPL 2020), Royal Challengers Bangalore (RCB) defeated Rajasthan Royals (RR) by seven wickets at Dubai International cricket stadium on Saturday.
While batting first, Rajasthan scored 177 runs at the loss of 6 wickets. In response, the Bangalore team, chasing a target of 178 runs, won the match by scoring 179 runs at the loss of 3 wickets in 19.4 overs.
The South African batsman scored an unbeaten 55 off just 22 balls, hitting a four and 6 skyscraper sixes. Gurkeerat Singh Mann also returned unbeaten with 19 runs off 17 balls.
This is Bangalore's sixth win in 9 matches and after this victory, the team reached Number 3 spot with 12 points in the Points table, while Rajasthan remains at number 7 with a sixth defeat.
AB de Villiers – Most Important Match-Winner in The IPL: Virat Kohli
Speaking in the post-match interview, Kohli heaps the praise on AB de Villiers. He said that he always bats according to the situation and he always looks at the situation. He believes that AB de Villiers is the most important match-winner of the IPL.
"If we have to be honest, you are tense because you're not sure how many balls he will face. When he plays like that you want him to face every ball, no offence. Always bats by the situation. He always looks at the team situation. In my eyes, he's the most important match-winner in the IPL. Purely because of the presence of that man in the middle the opposition feels we're not out of the game," said Kohli.
He further appreciated Devdutt Padikkal and Aaron Finch for their beautiful batting skills. He said 'boys' come back strongly when put under pressure. He also praised Chahal, Isuru Udana and Navdeep Saini for their brilliant bowling attack.
"Young Dev has come in and has batted beautifully. Finch has made an impact at the top. We understand the dynamics. The bowling has stepped up this season. Guys have come back strongly when put under pressure. Saini has been brilliant. Chahal. Isuru has bowled well," he concluded.