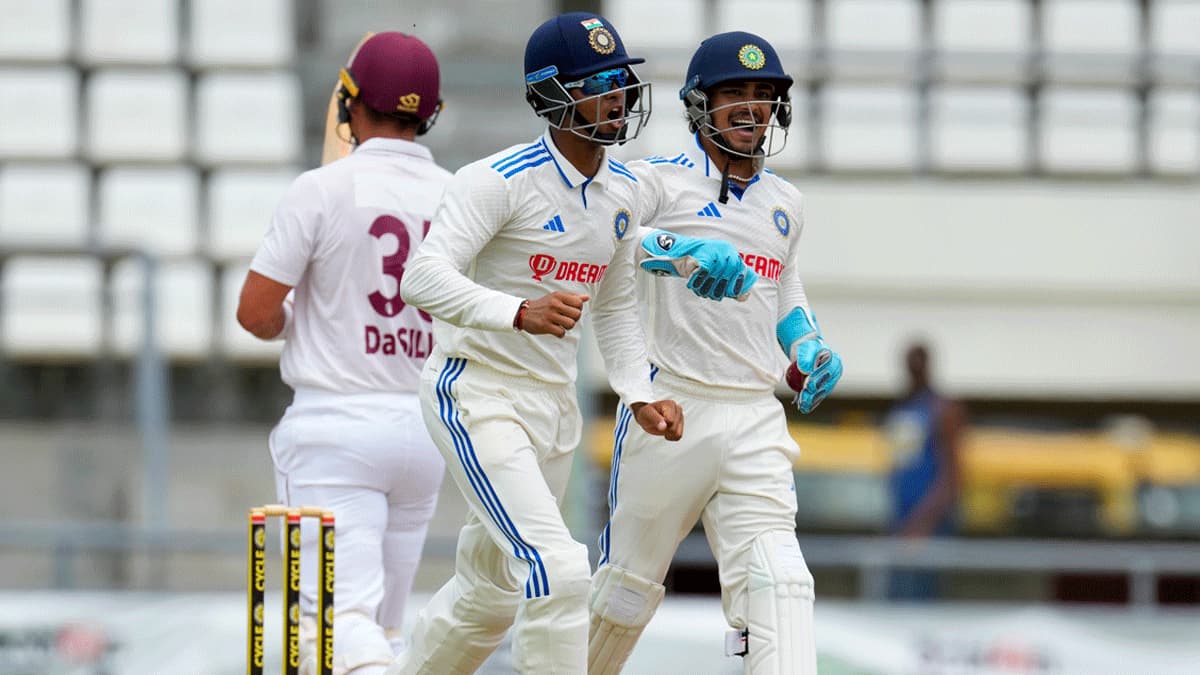 Ishan Kishan | Source: Twitter
When it comes to wicket-keeping, no one can quite match Rishabh Pant's level, particularly his energy behind the stumps. However, a bizarre car accident in December 2022 forced him out of the game for almost a year. During his absence, several wicket-keepers have been experimented with across formats.
Ishan Kishan, the wicket-keeper batsman from Ranchi, made his Test debut against West Indies at Windsor Park, Roseau in Dominica on Wednesday, July 12. He appeared extremely energetic, and his overenthusiasm behind the stumps was caught on camera multiple times.
Having won the toss, West Indies elected to bat first, inviting India to bowl. In the first innings, Ishan Kishan was heard saying a lot of things behind the stumps, which were picked up by the stump mic. The video capturing these moments has now gone viral on social media.
Watch Video:
In the clip, Kishan can be heard giving field placement regarding instructions to former India captain Virat Kohli and debutant Yashasvi Jaiswal.
"Virat bhai, thoda sa sidha bas. Yash [Yashasvi] thoda sidha."
India bowled out West Indies, restricting them to a total of 150 runs in 64.3 overs. At the end of the opening day, India put up a strong front, racking up 80 runs without any wicket loss. Yashasvi Jaiswal will resume batting at 40, while Rohit Sharma was unbeaten for 30 runs.