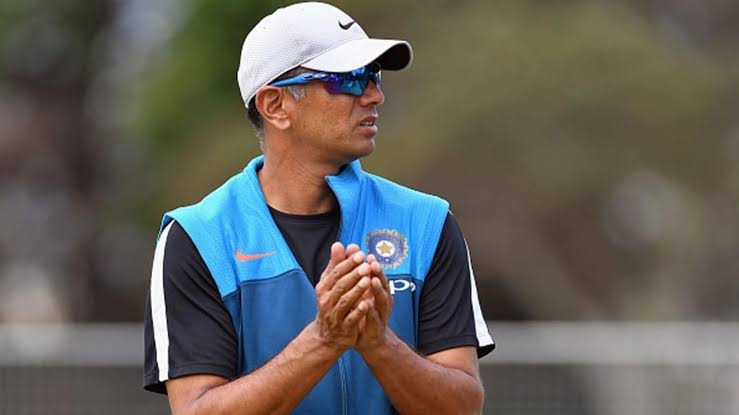 Rahul Dravid | Source: Twitter
India head coach, Rahul Dravid, has justified his decision to rest captain Rohit Sharma and Virat Kohli for the second ODI against the West Indies in Barbados on Saturday, July 30.
Notably, Rohit and Kohli were rested for the 50-over match, but it proved to be a costly decision as India was bowled out for 181 runs in 40.3 overs. West Indies chased the target in just 36.4 overs, levelling the series at 1-1 ahead of the crucial decider in Tarouba.
Dravid has opened up about the batting experiment they have been conducting in the last two matches, revealing that the management's motive is to assess the abilities of young players when given opportunities and test them under pressure, particularly with the upcoming Asia Cup and World Cup scheduled for this year.
"Honestly, this was our last chance to be able to try out some of our players," Dravid said during a post-match interaction with the media.
"We have got a few of our players who are injured, are in the NCA. With a month to go for the Asia Cup, we are kind of running out of time in a lot of ways. And we are hopeful that some of them will be fit for the Asia Cup and the World Cup. But we can't take those chances, we have to try out other people and give them chances so that in the worst case scenario they at least have game time behind them."
We Wanted To Give Others A Chance: Rahul Dravid
Explaining the rationale behind resting Rohit Sharma and Virat Kohli for the second ODI, Dravid stated that playing the duo wouldn't have provided the answers they were looking for.
The team's focus is currently on testing fringe players like Sanju Samson, Ishan Kishan, Umran Malik and others, considering their regular players are still recovering in the NCA.
"It gives us the opportunity to make some decisions on players. Honestly in a series like this with only 2-3 matches to go before the Asia Cup, playing with Virat and Rohit would have not given us too many answers. But with the injuries we have in the NCA and some uncertainty around them, we just wanted to give others a chance. If they're required, we can play them," Dravid added.
The Indian management received a massive backlash from fans for resting both Rohit Sharma and Virat Kohli in the second ODI.
With the series tied at 1-1, the focus now shifts to the third and decisive ODI, where the team's approach to the batting order, either experimental or traditional, will be closely watched.