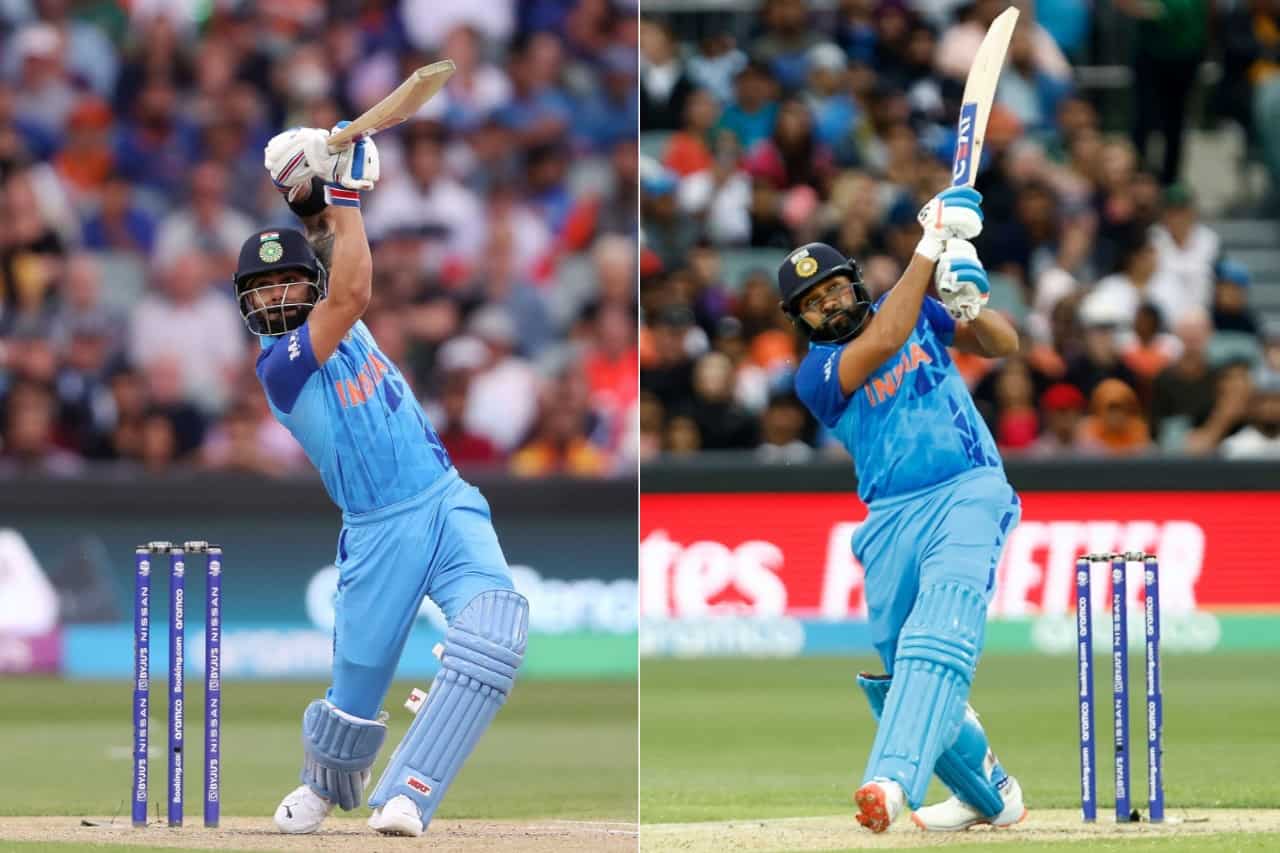 Virat Kohli (L) and Rohit Sharma | Source: GettyImages
Following a lacklustre performance in the T20 World Cup 2022, there have been indications that the Indian management is keen on shifting focus away from senior players. This transition aims to provide greater opportunities for young players in the shortest format of the game.
Furthermore, there are clear signs of this shift in approach reflected in their recent actions. This was evident when they unveiled the squad for the upcoming five-match T20 series against West Indies, where neither Rohit Sharma nor Virat Kohli were picked.
Instead, a young squad was announced, with Hardik Pandya set to assume the leadership role and Suryakumar Yadav named as his deputy. The official reasoning for not picking seniors players revolves around managing the workload of senior players.
Meanwhile, the former India captain, Sourav Ganguly, has voiced his thoughts on the matter, stating that he still believes both Rohit Sharma and Virat Kohli should be part of the scheme of things as both have done well in the shortest format.
The former Indian captain also added that Virat was in sublime form in the recently concluded Indian Premier League season, and thus, he isn't sure why he won't succeed in T20 internationals.
"Pick your best players; it doesn't matter who they are. In my opinion, both Virat Kohli and Rohit Sharma still have a place in T20I cricket, and I cannot see why a Kohli or a Rohit cannot play T20I cricket. Kohli was in great form in the IPL, and both have a place in T20 cricket, if you ask me," Ganguly told RevSportz.
Only 15 can be picked, somebody has to miss out: Sourav Ganguly
The recently announced T20I squad for the upcoming West Indies tour was generally well-received, although there were some notable players missing from the selection like Rinku Singh and Jitesh Sharma.
Many had anticipated their inclusion, considering their outstanding performances in the IPL 2023 season. Sourav Ganguly believes that if these players continue to shine, they will soon receive their first call-ups to the Indian team.
"They just have to keep playing. They will have to keep performing in whatever chances they get. It happens all the time. Only 15 can be picked in the squad, and 11 can play. So, somebody has to miss out. I am pretty sure their time will come."