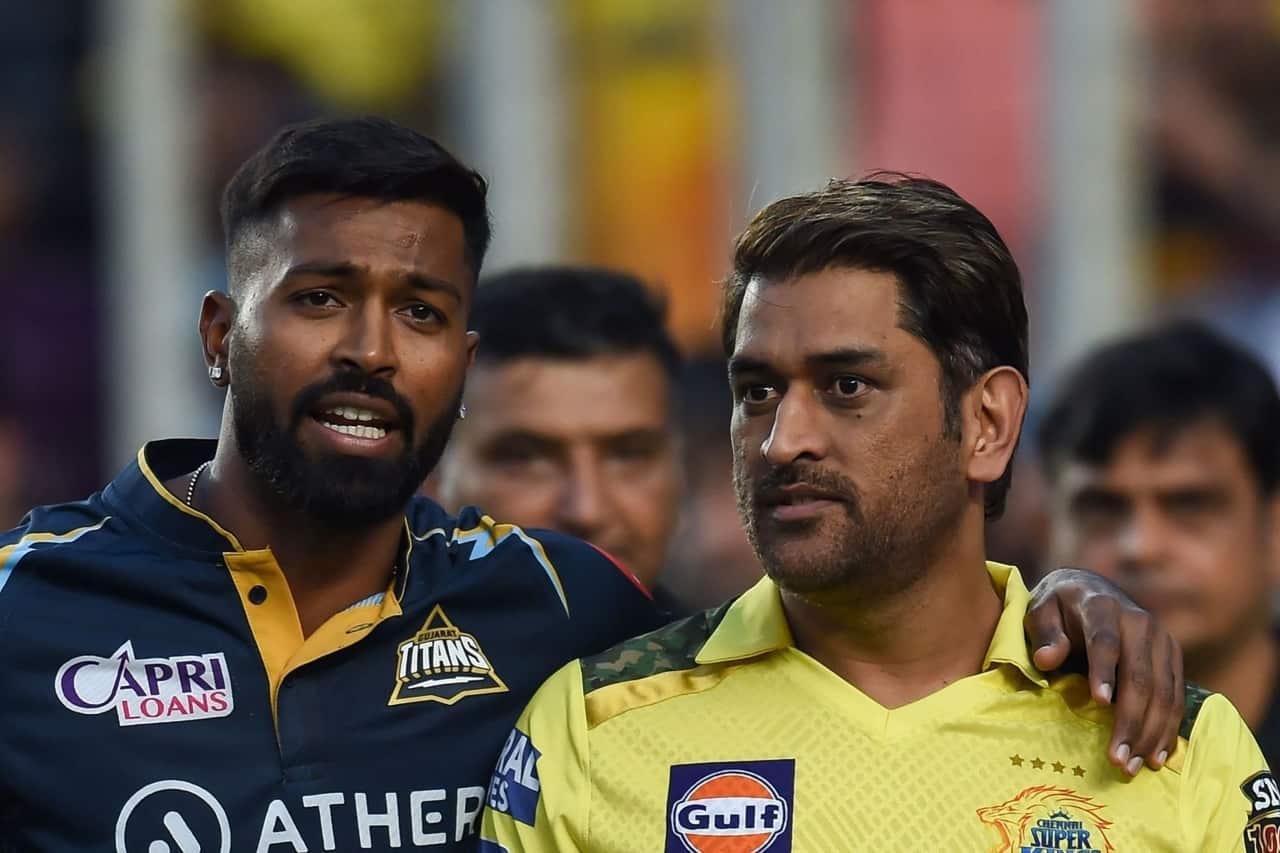 Hardik Pandya & MS Dhoni | SOurce: GettyImages
Team India kept the five-match series alive by securing a seven-wicket victory over West Indies in the third T20I held at Providence Stadium, Guyana, on Tuesday, August 8th.
The driving force behind India's 160-run chase was Suryakumar Yadav, who blazed his way to 83 runs off 44 balls, including 10 boundaries and four sixes.
Besides Suryakumar Yadav, Tilak Varma also delivered a crucial performance, remaining unbeaten with 49 runs off 37 balls. He first put up an 87-run partnership with Surykumar Yadav.
Later, he formed an unbroken 43-run partnership with Captain Hardik Pandya, who sealed the chase with a six. However, the all-rounder came under heavy criticism for not allowing Tilak Varma to reach his half-century, which would have marked his second consecutive fifty.
With just 2 runs needed from 14 balls and Tilak Varma on the non-striker's end, instead of taking a single to let Varma score back-to-back fifties, Pandya opted to dispatch Powell for a six, wrapping up the run-chase.
Earlier, the Baroda all-rounder was also criticised for coming to bat at 5 after Suryakumar Yadav's match-winning knock and not promoting keeper-batter Sanju Samson, who could have got some match time.
The ex-India all-rounder Irfan Pathan took an indirect dig at both Hardik Pandya and Mahendra Singh Dhoni. He compared what Baroda all-rounder did in the 3rd T20I to Mahendra Singh Dhoni's past instances of finishing run-chases.
Here's what Irfan Pathan tweeted:
"Mushkil kaam aap karo, Asaan kaam mein Kar leta hoo. Suna suna Sa lagta hai…"
[Translate to: I'll handle the easy part while others tackle the hard tasks. It looks like this has happened before too.]
Check Irfan Pathan's Tweet:
After a convincing victory in the third T20I, India stays alive in the ongoing five-match series. To secure the series, India must win the next two games, whereas West Indies only needs to win one of the two remaining matches.